It's so wonderful to have families back in our schools again! At Highland Elementary, kindergarteners serenaded their mothers and grandmothers, then took them back to their classrooms for Mother's Day Tea. #Happy

Cuteness Alert: At the Apollo Early Childhood Center, preschool students were so excited to have baby chicks visit the classroom this week.

Oak Valley Middle School's Social Studies Department recently hosted an immigration panel. Speakers shared their experiences coming from Romania, Russia/Soviet Union, Malta, Scotland, South Africa, and Israel. Our sixth grade students benefited greatly from hearing these stories!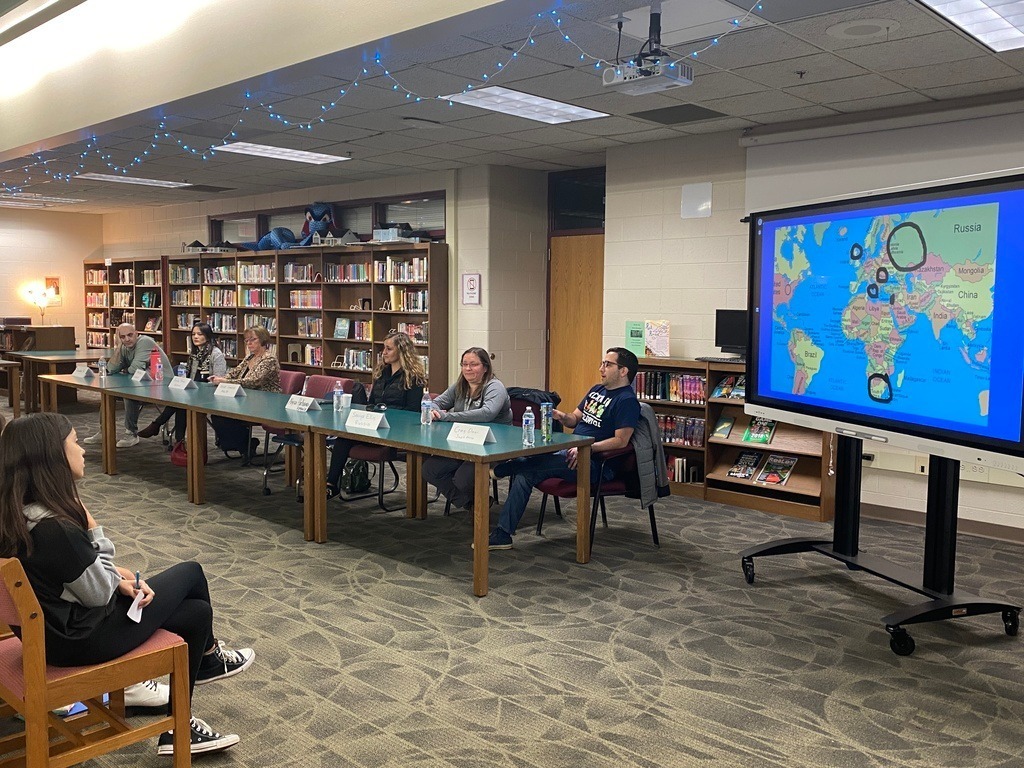 Fifth graders at Heritage Elementary are "over the moon" with their latest science project. Students are recording nightly observations of the moon, and working together to create moon phase songs -- complete with costumes and backup acts -- to teach others what they've learned. #HVSProud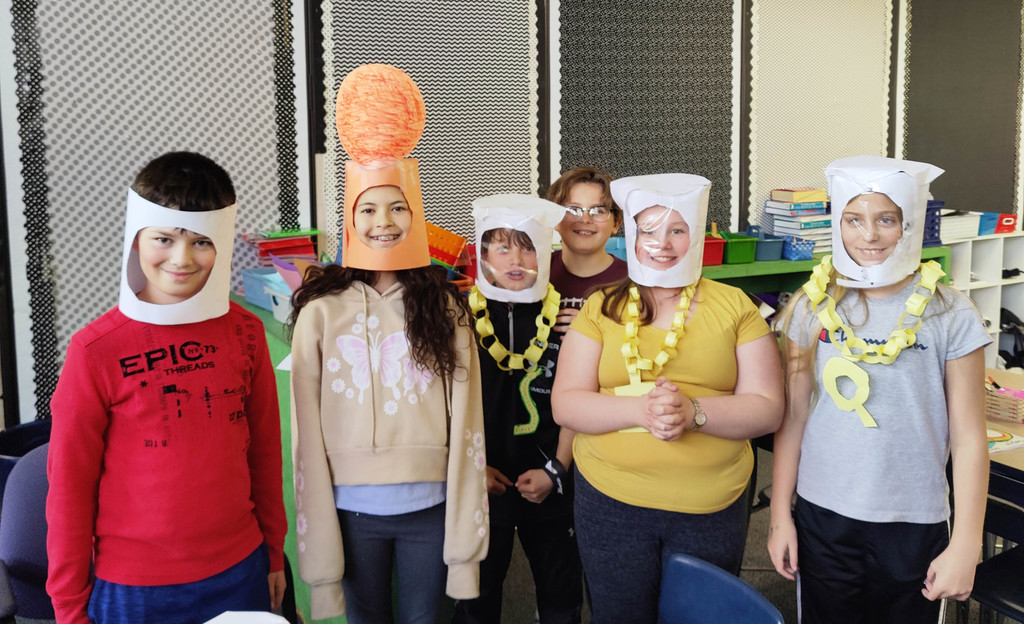 Second graders in Mrs. Lescoe's class at Lakewood Elementary celebrated Earth Day by reading books about taking care of our planet. Afterward, they created these beautiful pictures, writing about how they can show love to the Earth. Way to go, second graders! #HVSProud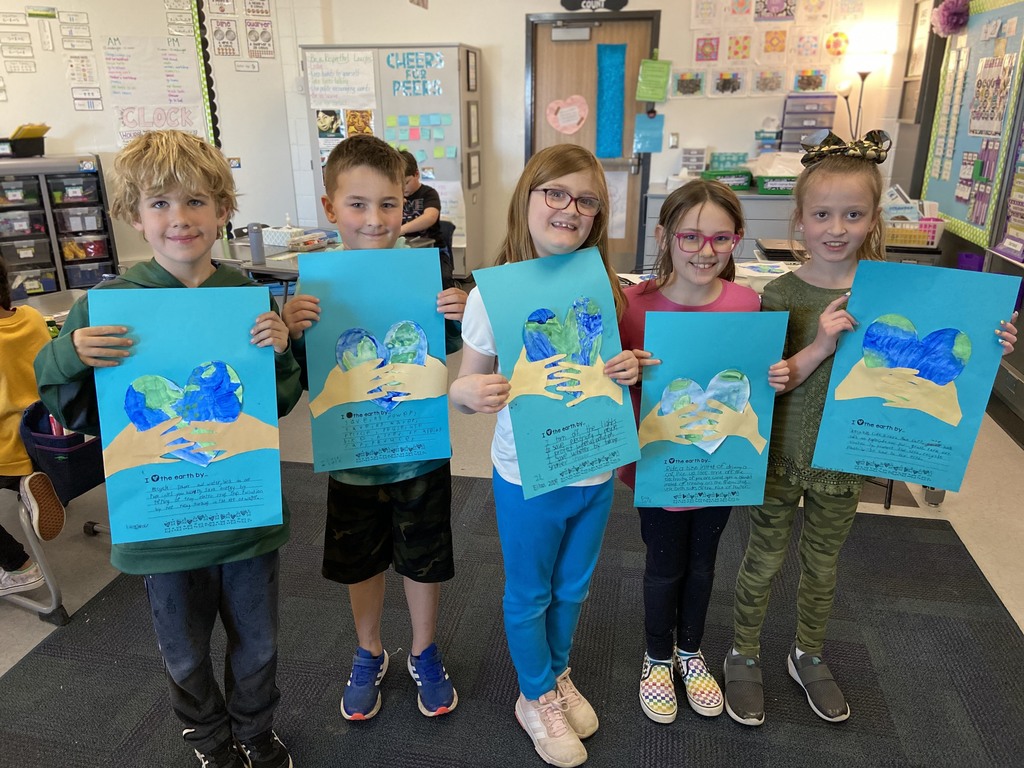 Another drumroll, please! We are so proud to announce Lakeland High School's valedictorian and salutatorian, along with nine other top academic seniors in the class of 2022. Earning the highest GPA in this year's graduating class, Daniel Haskell has earned the title of valedictorian. Congratulations, Daniel! Earning the second highest GPA, Olivia Brothers is this year's salutatorian. Congratulations, Olivia! Nine other seniors also earned top academic honors: Peyton Collick, Ashlyn Dostal, Bryn Dubin, Payton Grange, Molly Libby, Timothy Person, Jordyn Sienkiewicz, Stella Theaker and Lindsey Tyrrell. Congratulations, Eagles, on a remarkable high school career. #HVSProud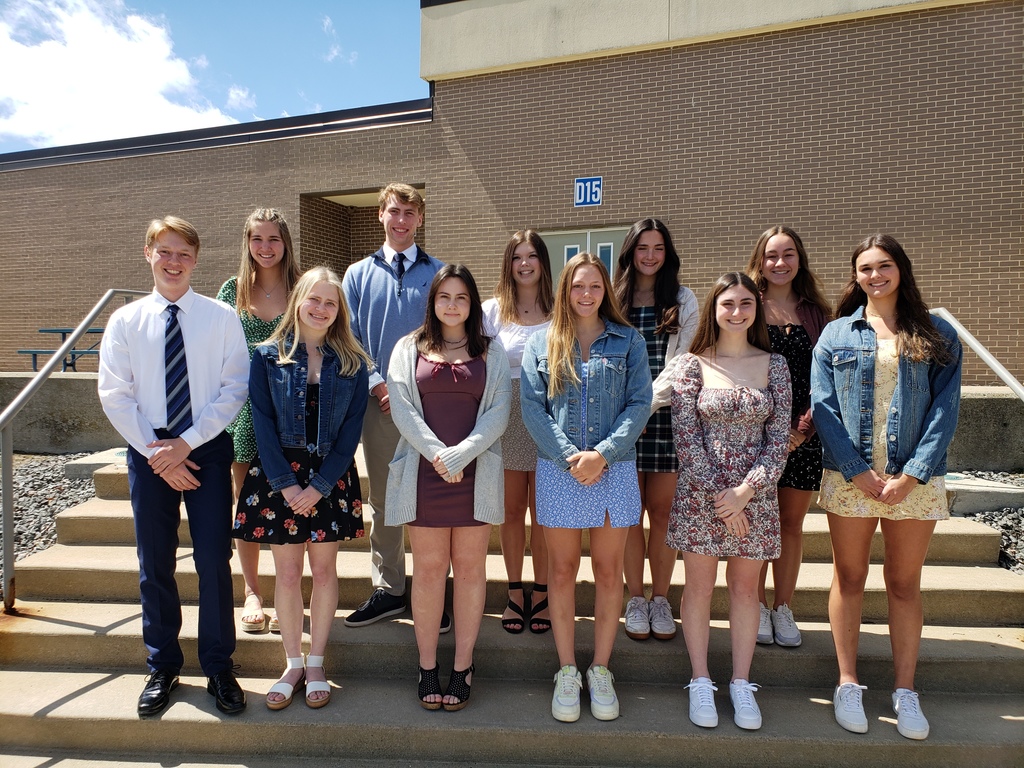 Drumroll, please! We are so proud to announce Milford High School's 2022 valedictorian and salutatorians. Earning a 4.44, one of the highest GPAs ever at MHS, senior Fletcher Smith has earned the top spot: Valedictorian. Seniors Zachary Bonza-Brodie and Erin Scheske each earned a 4.41 and will share the honor of salutatorian. Seven other seniors also earned top GPA honors: Nicholas Blanchard, Grace Carey, Paige Crowley, Elise Elliot, Ryan Meyer, Kenna Morgan, and Ella Warzecha, each earning well above a 4.0. In order to earn above the traditional 4.00, students must excel in all classes including many Advanced Placement-level courses. Each of these students has worked tirelessly to be the best and this academic feat could not have been accomplished without a high degree of dedication, perseverance, and determination. These students exemplify the HVS Vision: Inspiring and Building Futures, One Student at a Time. Congratulations! #HVSProud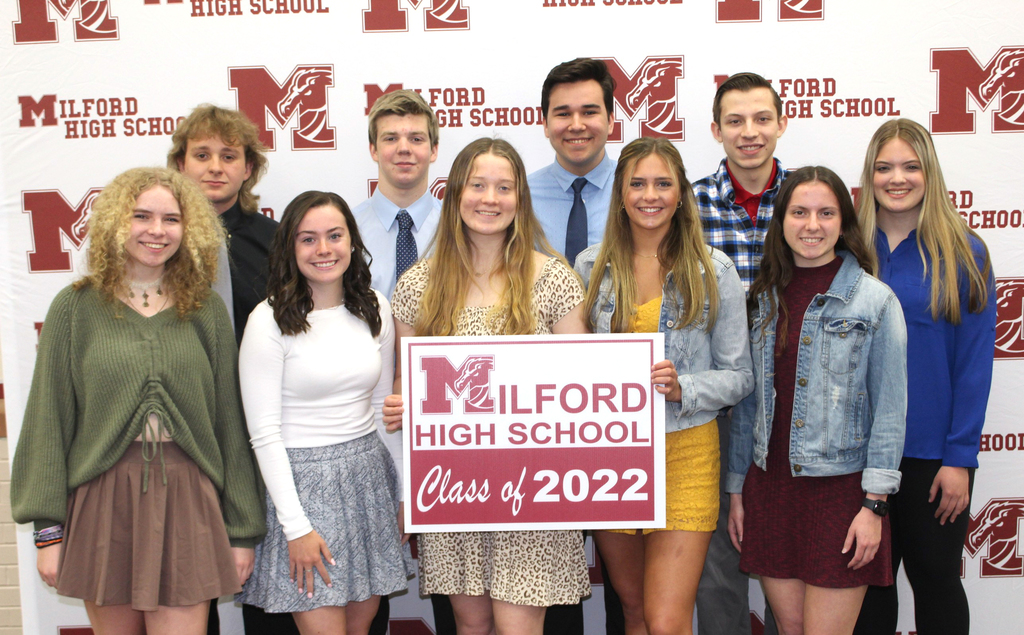 Catch up with the latest student stories, documents, and news updates. It's everything Huron Valley Schools, in your pocket. If you haven't already, download the app on Android:
https://bit.ly/3FMYzhl
or iPhone:
https://apple.co/3mzQjZk
.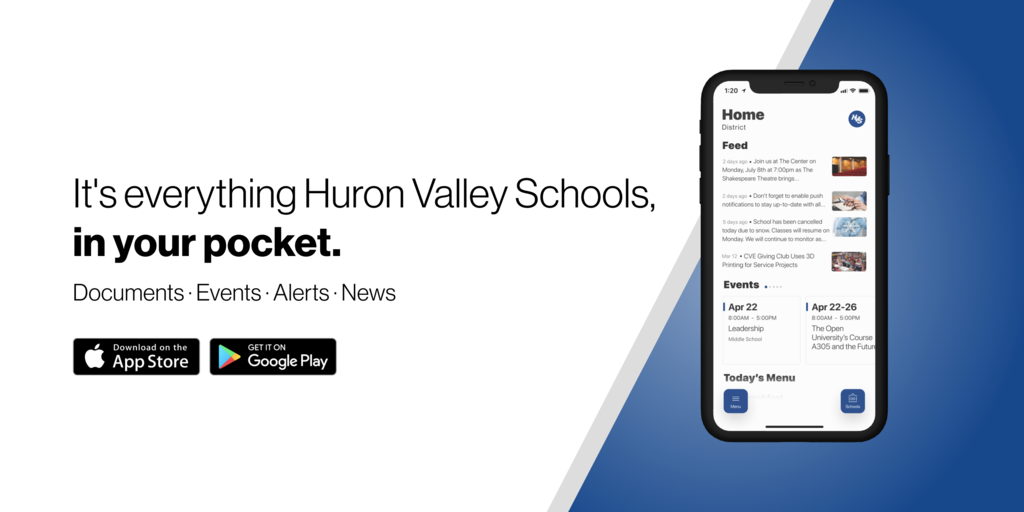 Let's send three cheers to these Huron Valley Virtual Academy first graders, who earned an ice cream treat with Mrs. Kromberg at Culver's after meeting their 'March is Reading Month' challenges. Way to read, first graders! #HVSProud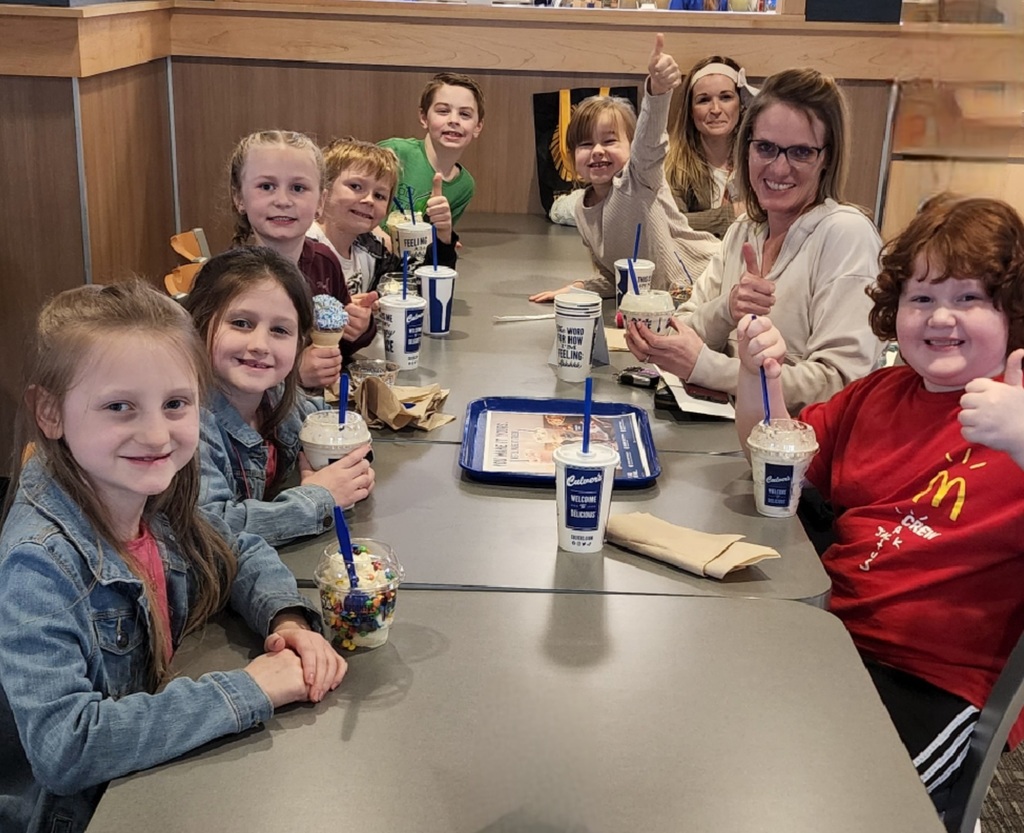 Let's give a high-five to some of our youngest learners: At Kurtz Elementary, kindergarteners have been working hard to learn about vowels. Students learned a fun song called "Vowel Bat" and even made some cool vowel shields to help them remember the vowel sounds! #HVSProud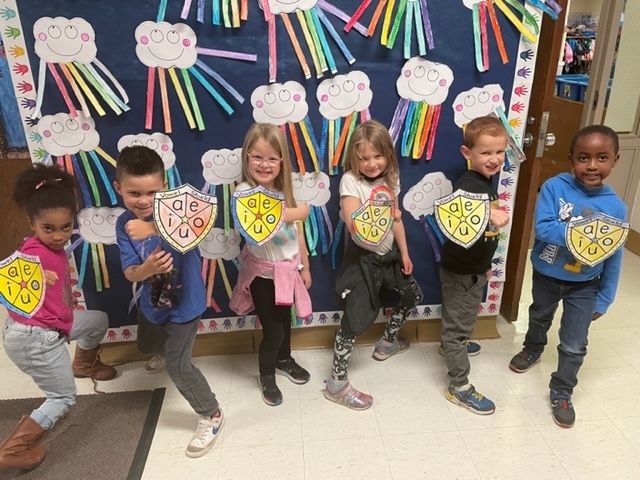 Please help us congratulate members of the HVS-GMPG HOT Robotics Team on their 2022 Troy District Win. The Troy award and win, combined with the HOT team's Milford Tournament results, all but officially qualify the team for the State Tournament at SVSU April 13-16! #HVSProud

Art students at Kurtz Elementary are grateful for the donation of beautiful paper from local watercolor artist and designer Kelly Ventura. First grade students recently completed a work of multi-media collage art inspired by Henri Matisse's 1912 Goldfish painting. The addition of Ventura's lovely floral, natural motifs and gestural patterned papers added the perfect touch to their finished work!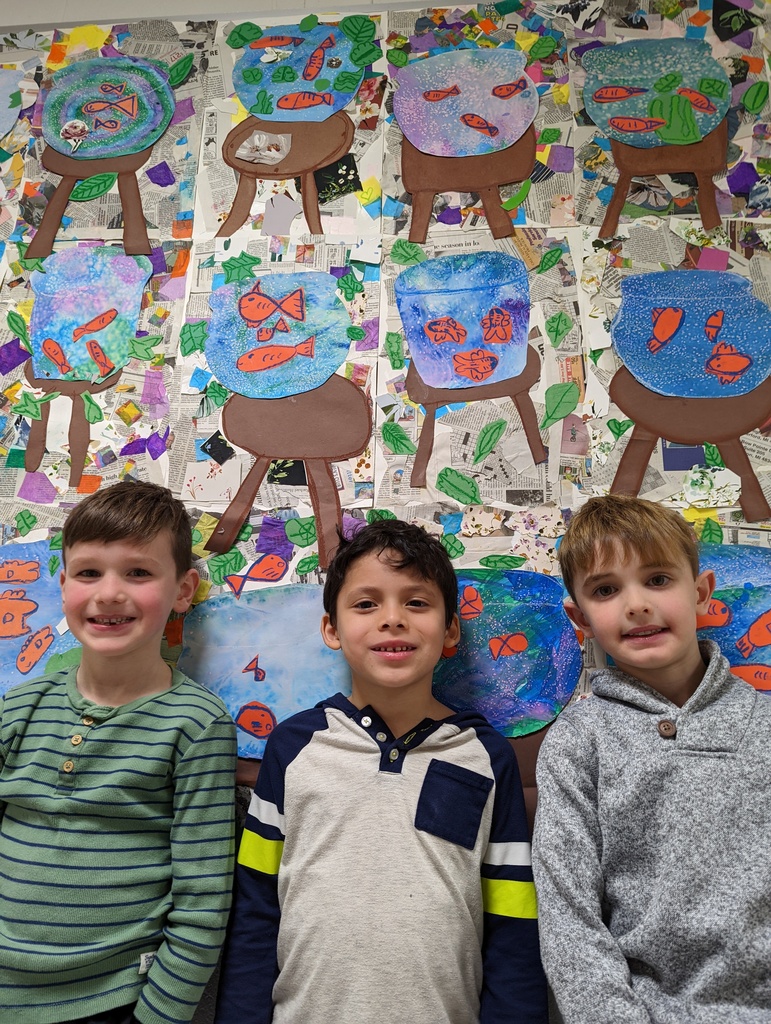 Congratulations to the Heritage Elementary School Safeties of the Month!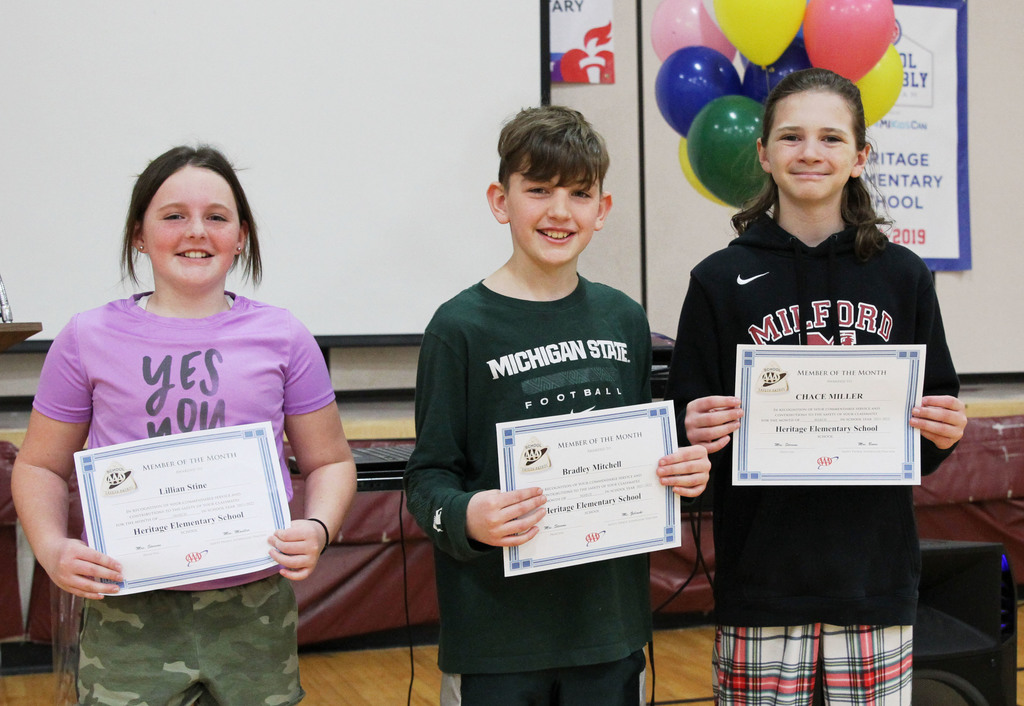 At Country Oaks, third graders learned basic economic concepts by creating their own mini-society in the classroom. Students were able to sell their handmade products and services to all staff, as well as fourth and fifth graders. They had a blast!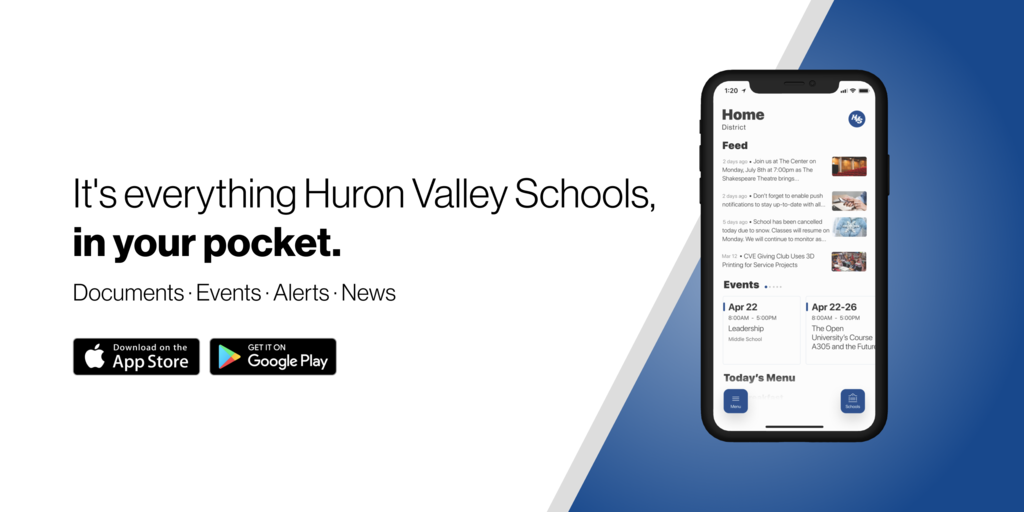 Students in Ms. Beach's class at Lakewood Elementary have been working on inquiry project presentations -- showcasing their learning through models and posters. They were so excited to share these with their classmates.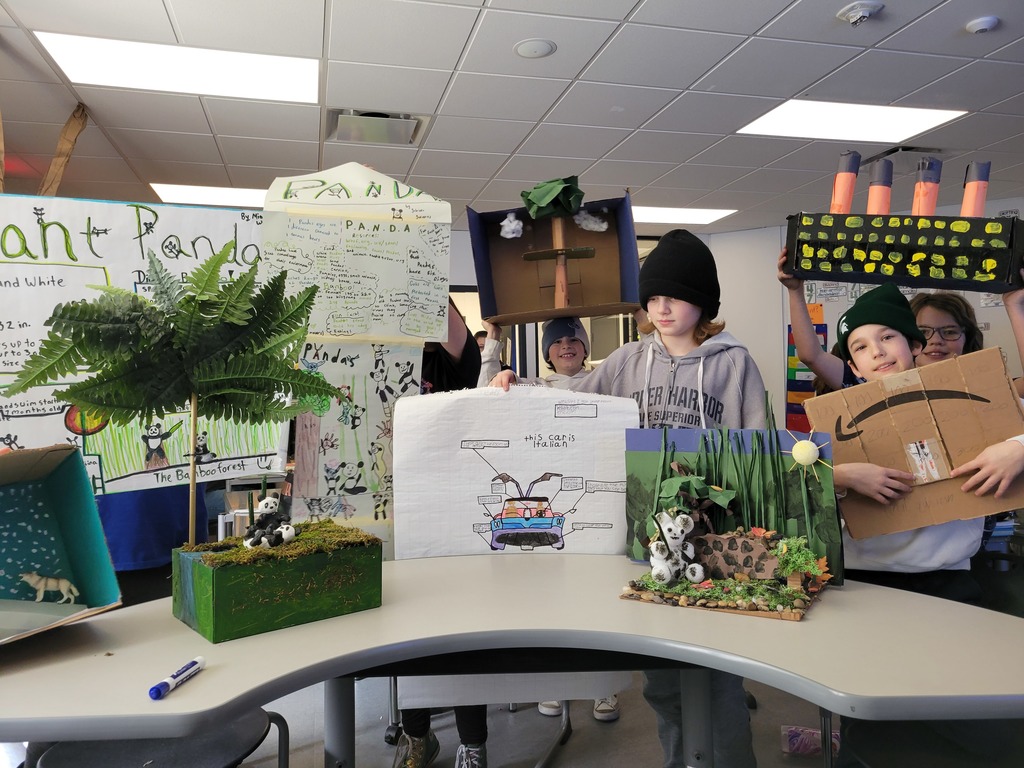 It's National School Social Work Week, and at HVS, we have some of the best. These professionals help students deal with mental health and behavioral challenges and provide academic and classroom support. They also help in developing education policies and work with teams to support crisis interventions. Thank you, HVS social workers! #HVSProud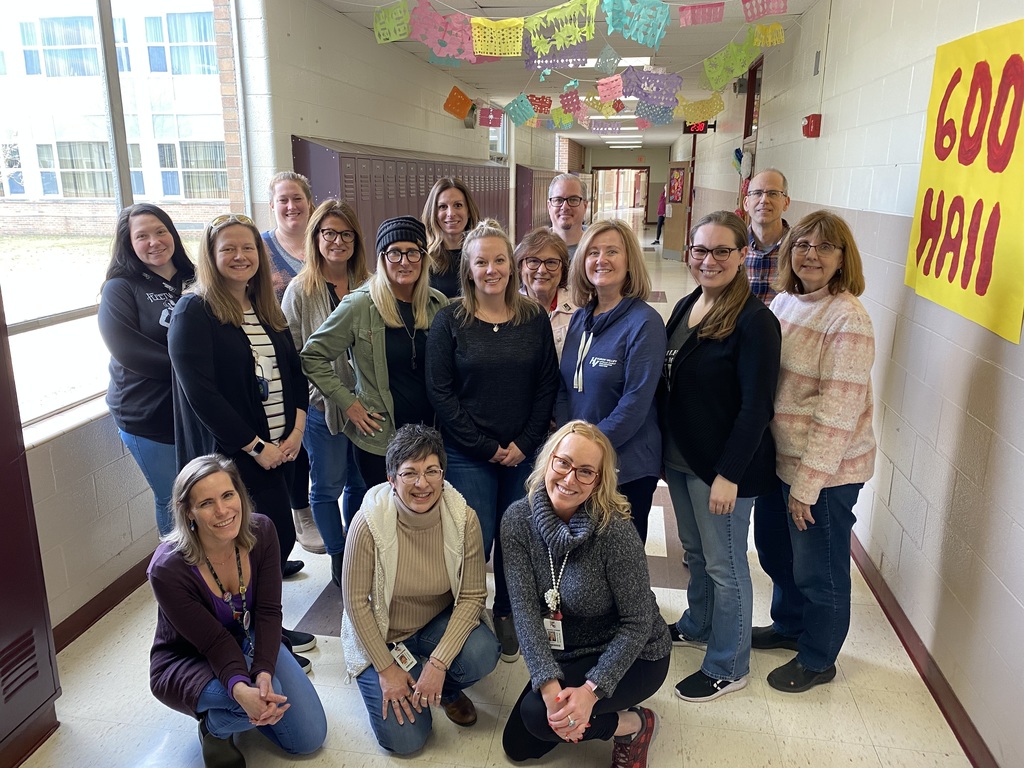 The HVS Board of Education will meet at 5:30. p.m. -- a little earlier than usual -- for the regular meeting on Monday, March 7. The meeting takes place in the Lakeland LGI and is also streamed live on our YouTube Channel.

We're sending a great big 'Thank You!' to all HVS bus drivers and transportation staff today. Not only do they travel a combined 7,000 miles every day to get our students safely to and from school, field trips and sporting events, they also go above and beyond to support HVS families with their Angel Tree project every year. #HVSProud #NationalBusDriverAppreciationDay