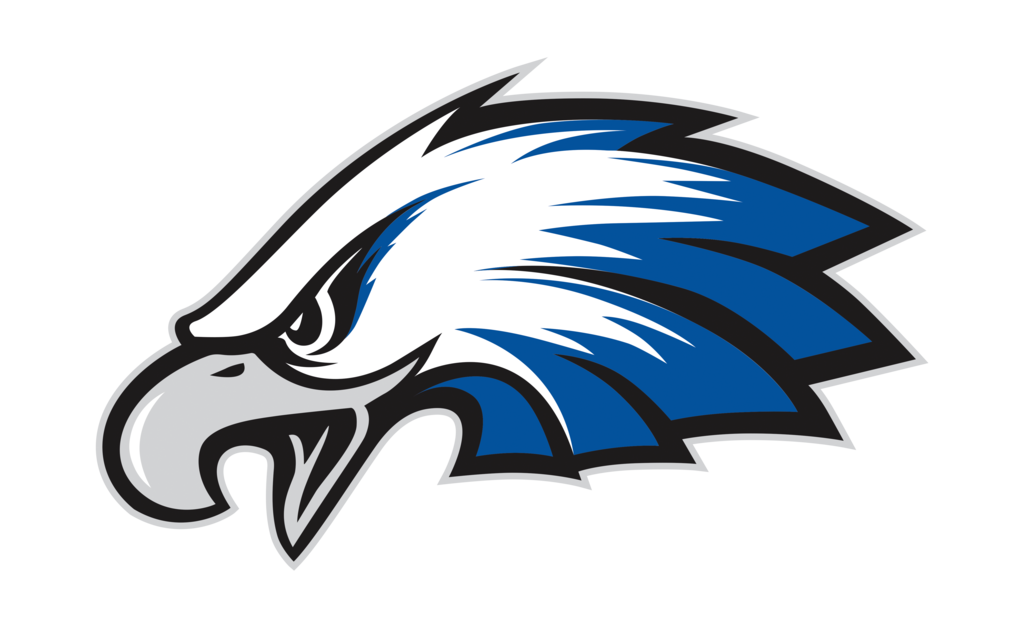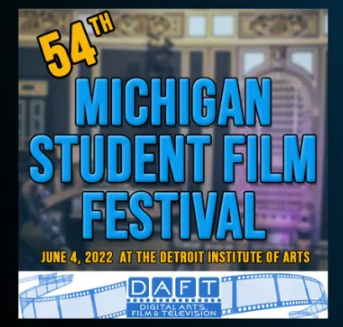 We are proud to announce our Presenting Sponsor for the Fall 2022 HVS Community Fireworks Mulligan Heating Inc! Thank you! Also thank you to the Szott Auto Group for coming on board as a Blue and White Sponsor! We are still taking general sponsors! See the flyer! Thank you!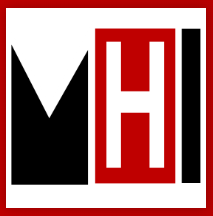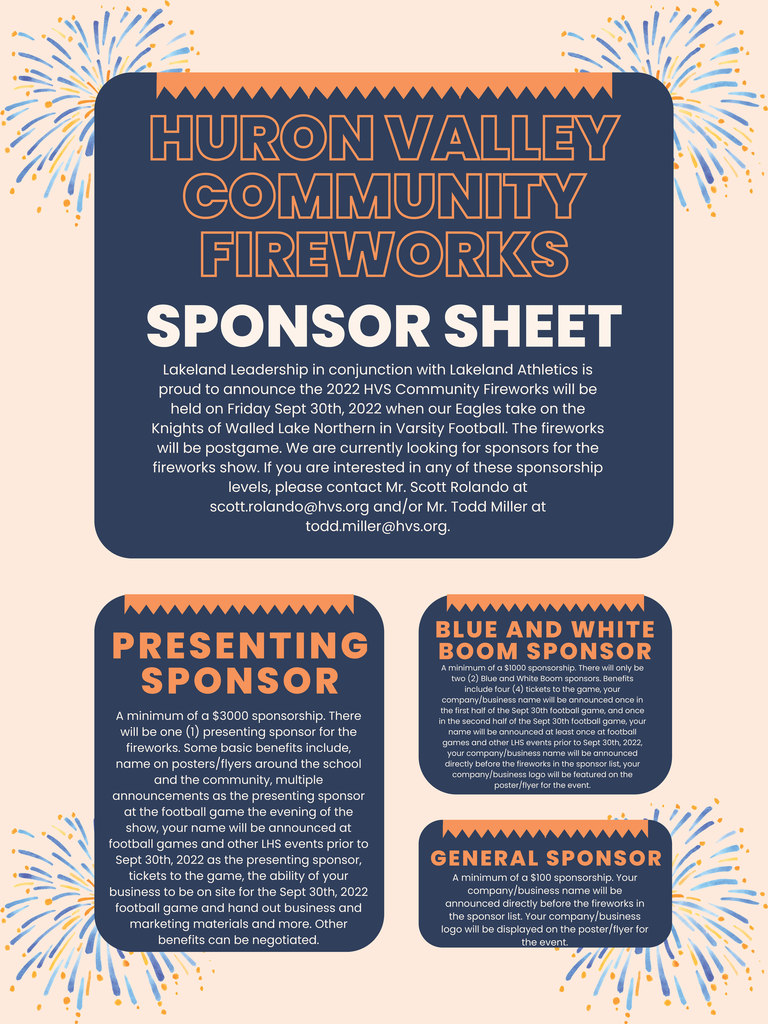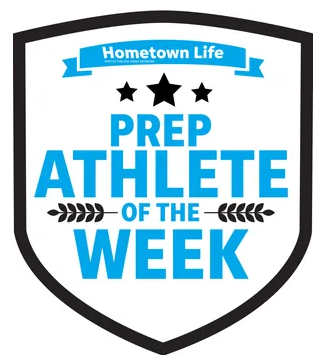 Calling all future STEAM leaders, the HOT Robotics team is the team for you! The HOT Team is recruiting for the 22-23 season & will hold an info mtg for students & parents to introduce the HOT Team, discuss our activities for the season, & answer your questions. Please join us June 1 from 6-8 PM in the Milford High School LGI for more information. Applications for the team will be available at the meeting & are due June 13th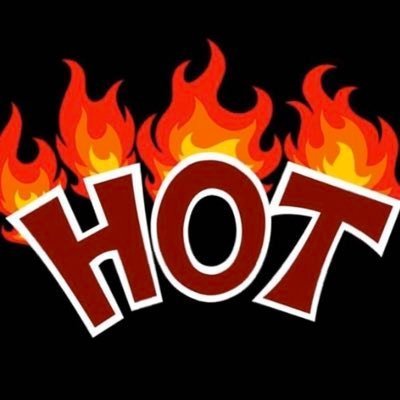 On Monday May 16th, Lakeland honored their college bound athletes in a ceremony held in the LHS CPA. Check out some photos from the event from Mr. Head. Congratulations to all!
https://photos.app.goo.gl/58gbLvvya93N2Pfq6
#WeAreLakeland @LHSeagle4sports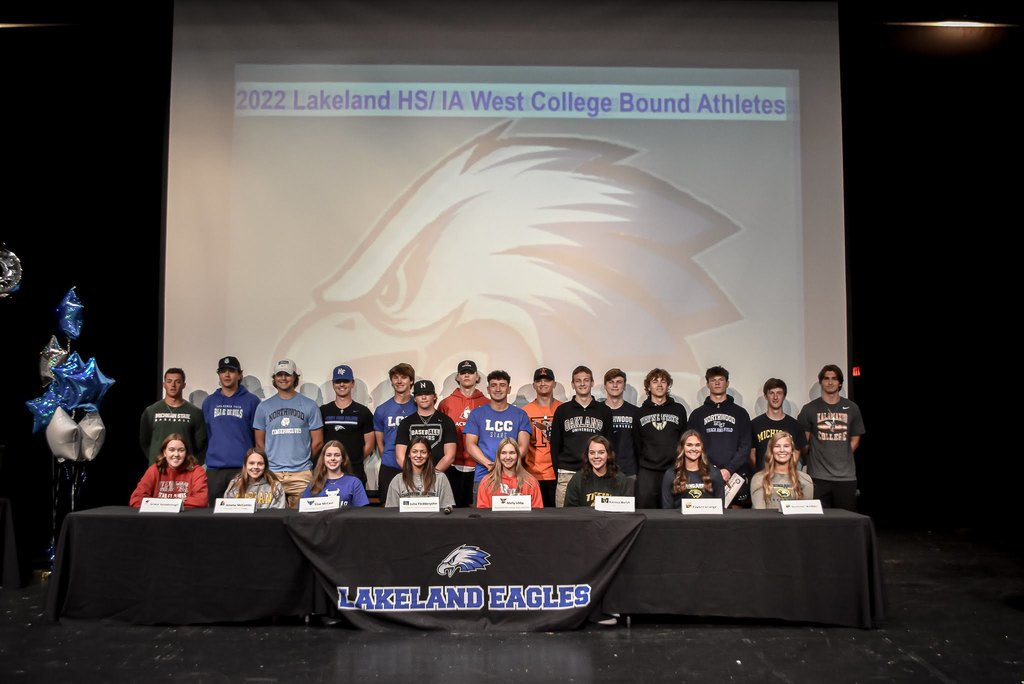 This past Thursday Lakeland celebrated Senior Honors Night for the Class of 2022! Check out some pictures from the event from Mr. Head.
https://photos.app.goo.gl/sfWkXERwfREbJLMy9
#WeAreLakeland #SeniorHonors #Classof2022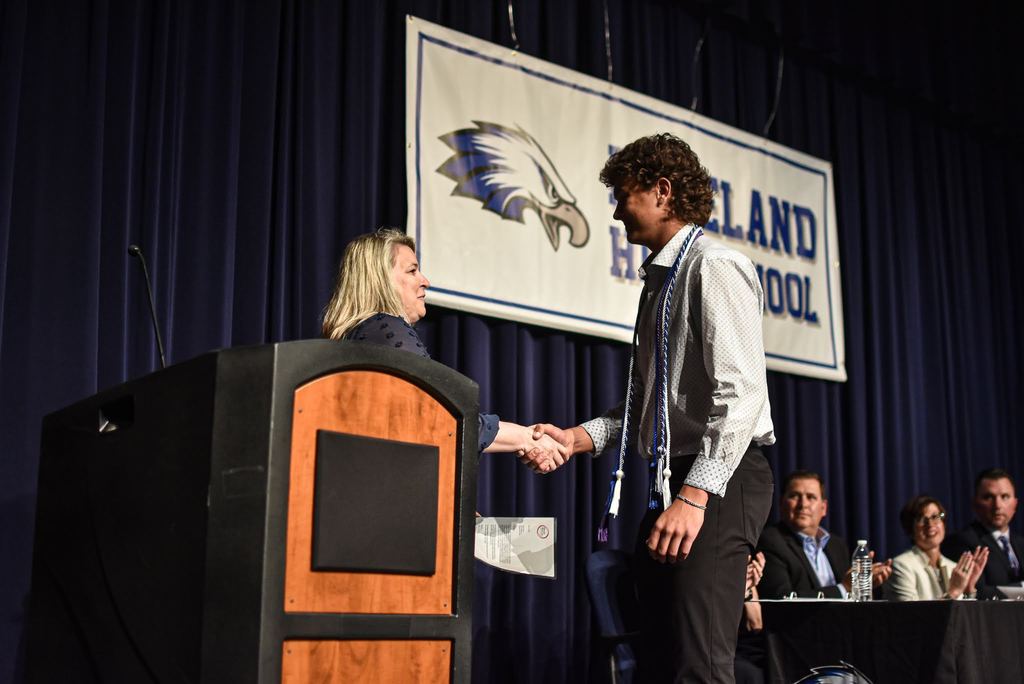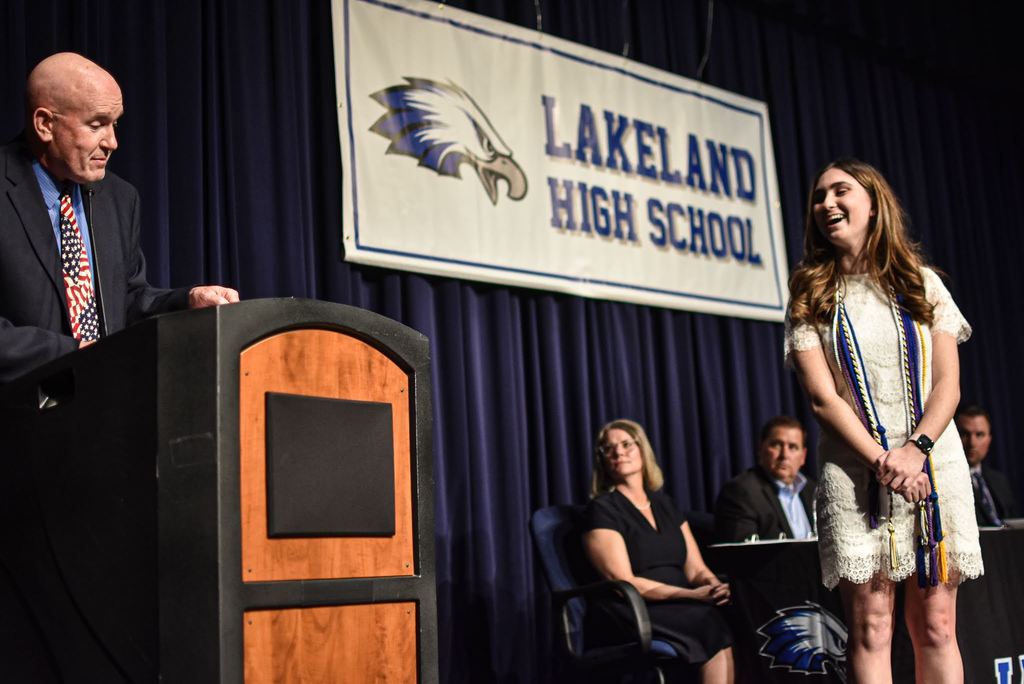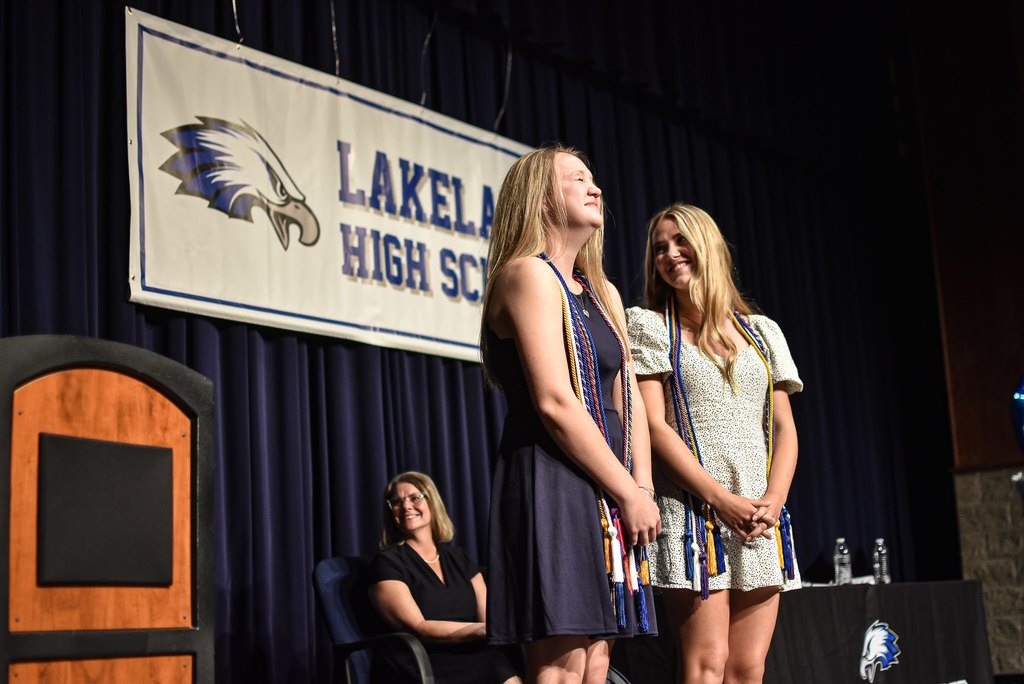 Last night, LHS officially recognized Class of 2022 Valedictorian Danny Haskell & Salutatorian Olivia Brothers at the Senior Honors program. LHS Principal Dr. Knudson presented both students a medal & a plaque to commemorate all of their hard work over the past 4 years. Congrats!
Check out the upcoming HVS Athletic Physicals!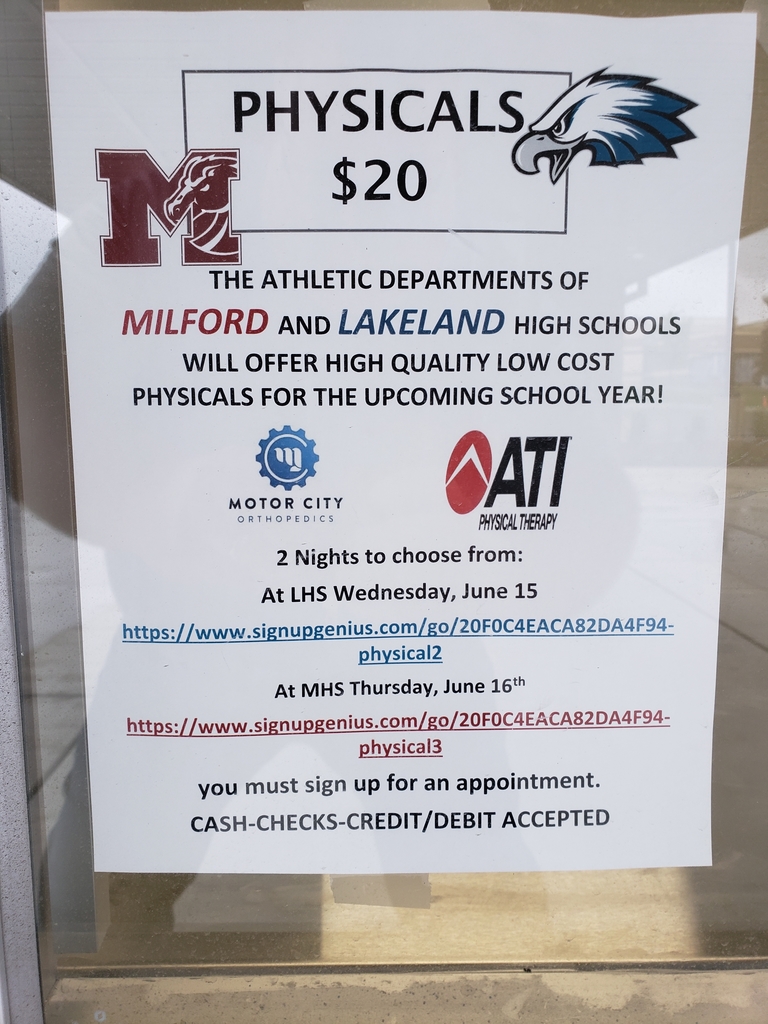 Check out what is going on in Lakeland Athletics this week! Also congratulations to our 24 college bound athletes who we celebrated today!
https://5il.co/1am4x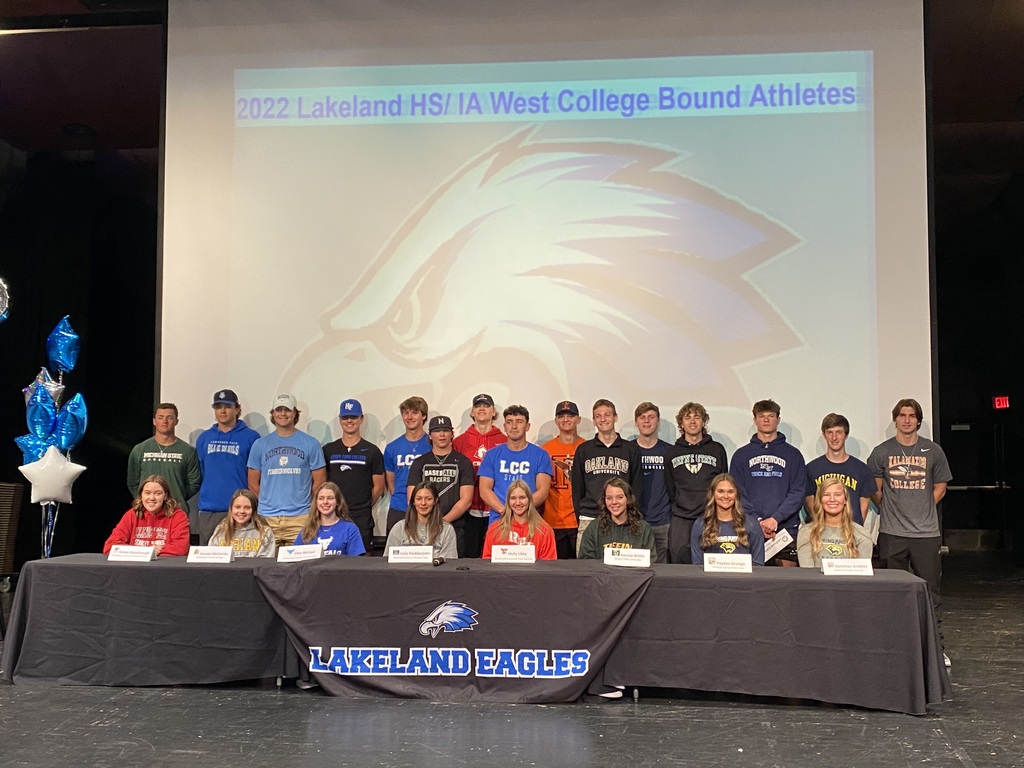 Congratulations to Bluebirds, a specialty vocal group here at Lakeland and IA, on their performance at the MSVMA All State Festival today 5/13/22. They were chosen to perform based on their earlier this school year's festival performance. Congrats on this honor! Great job!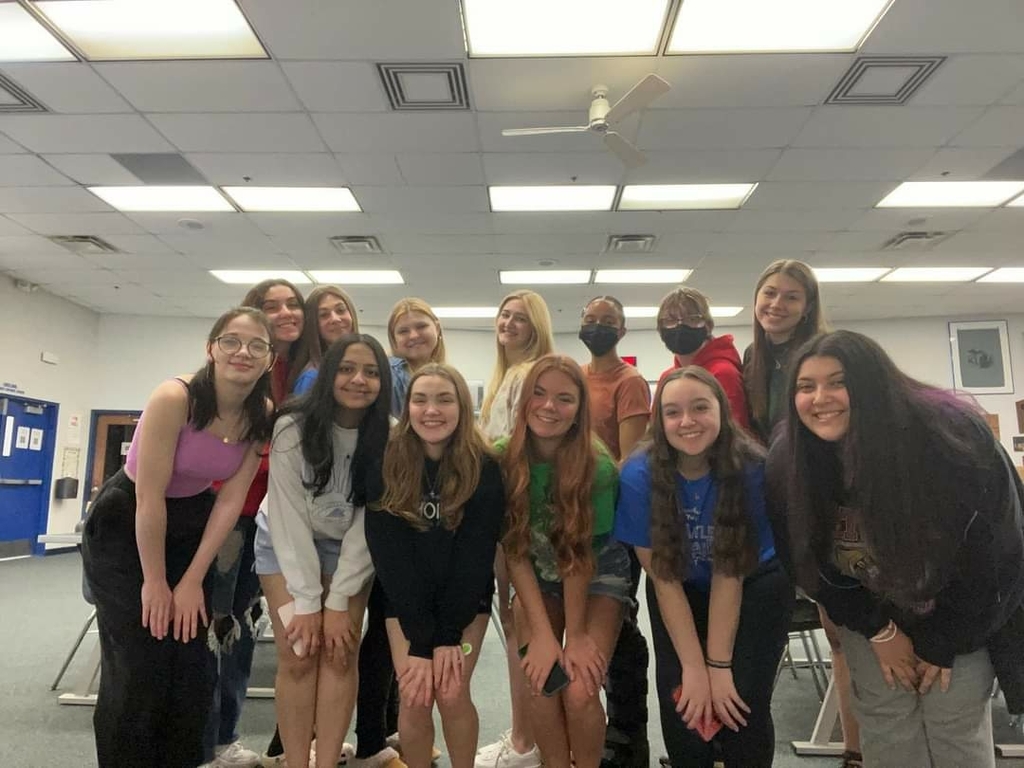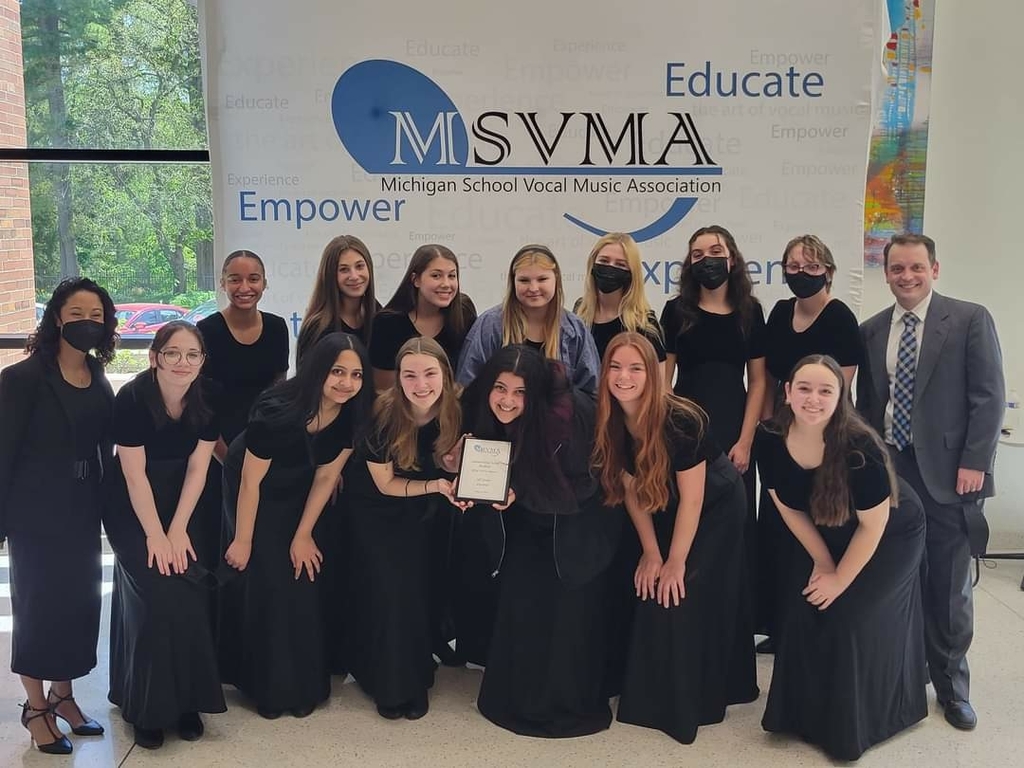 Today Miss English's Honors English 10 class held their Great Gatsby/Roaring 20's party. They just concluded reading The Great Gatsby in class and this was a fun way to celebrate the end of the unit! Great job to all! #WeAreLakeland

Lakeland is proud to host Mental Health Awareness Week! Check out our days the week of May 16-20th. #WeAreLakeland
https://5il.co/1ad8y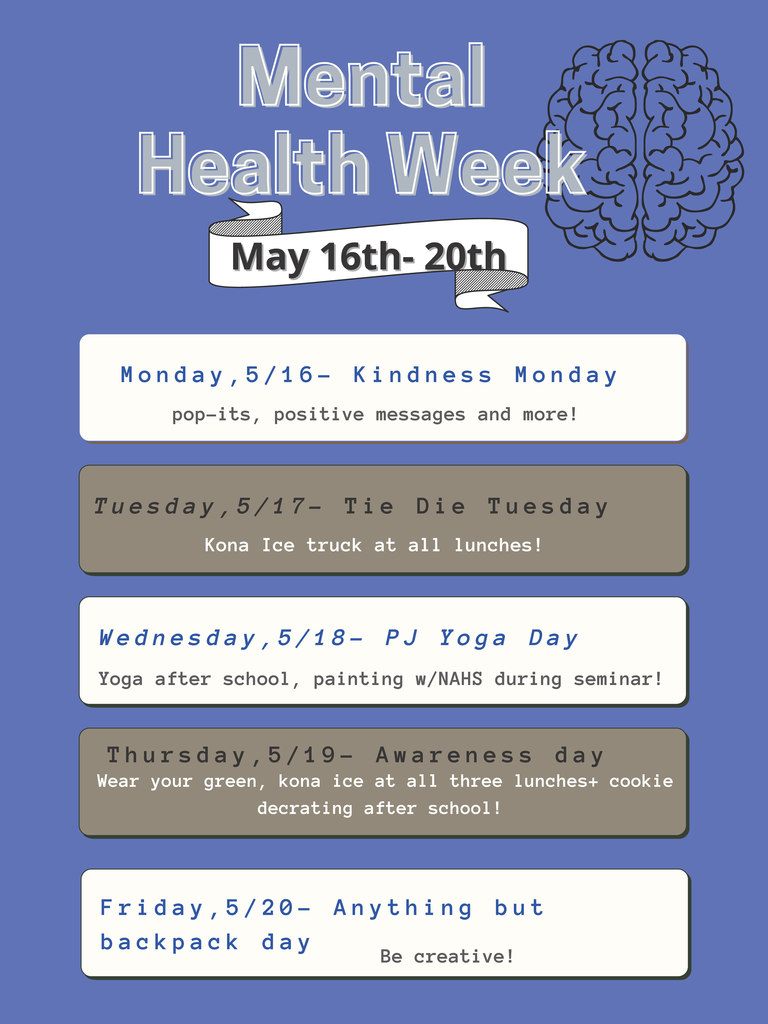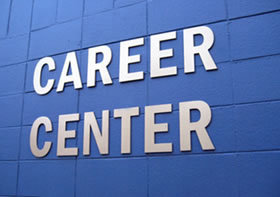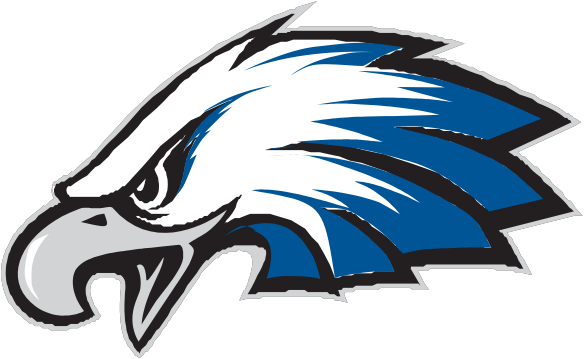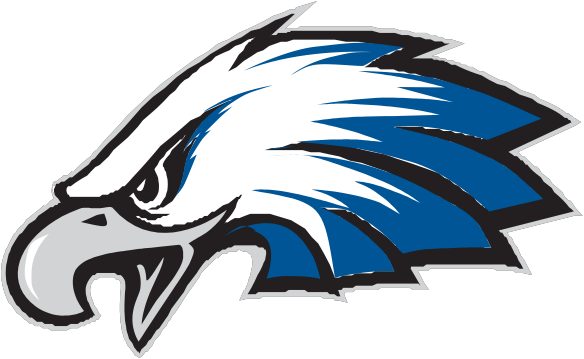 Check out this week's "This Week in Lakeland Athletics" Thank you!
https://5il.co/19leb
#WeAreLakeland

Wednesday April 27th, 26 of Mr. Howe's U.S. History students interviewed Vietnam Veterans at the VFW Hall in Highland. This was done for their interview assignment. They did a great job representing Lakeland and were very engaged in the process. Thank you for your service!