Oak Valley students are invited to join the HVS Color Guard Winter Team! After a few years off, they are bringing back the middle school age group. There will be an information meeting with Mr. Green on October 18 at 6 pm in the MHS band room.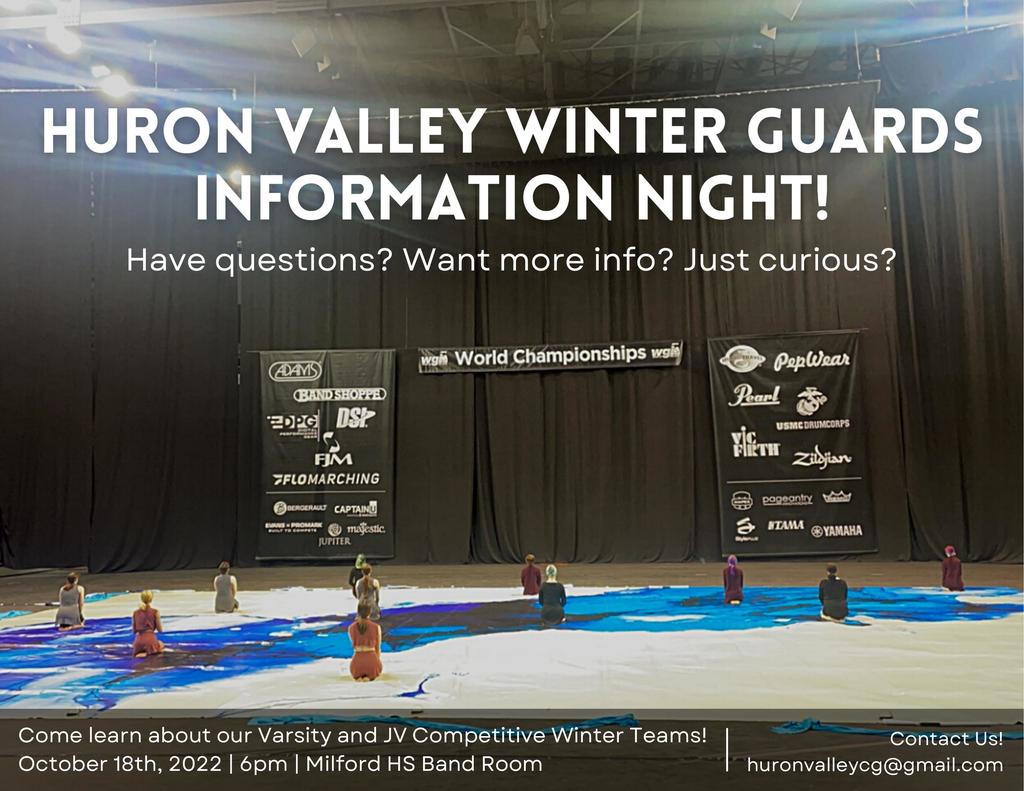 Last week, sixth grade scientists learned about the parts of a triple beam balance and how to use it. Then, they applied their knowledge to measure the masses of different candies.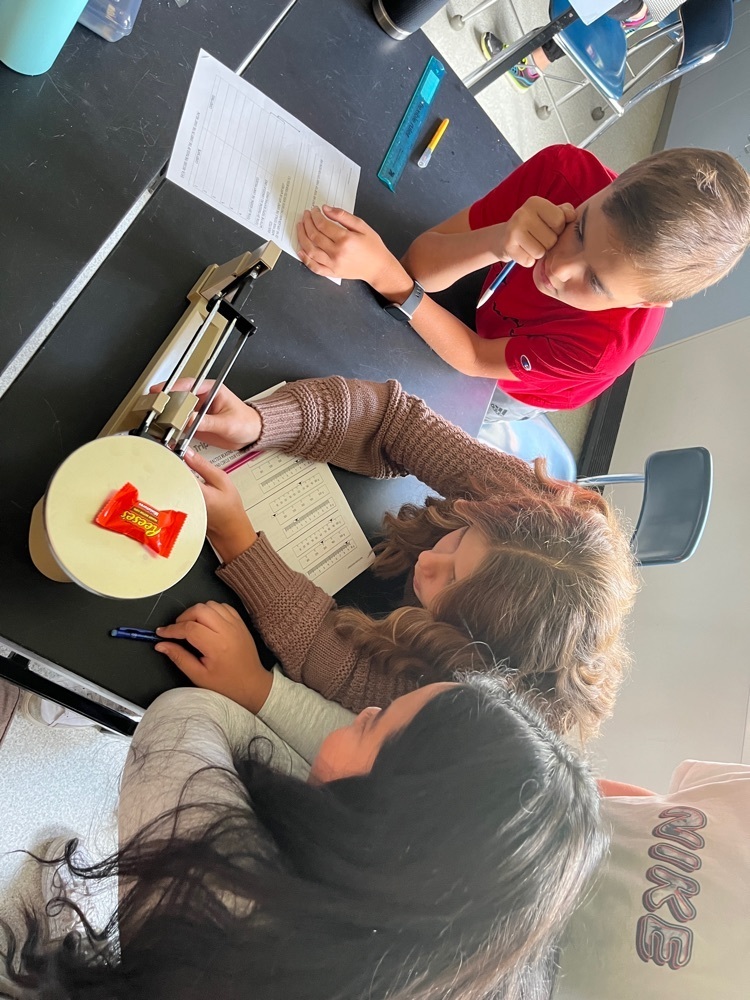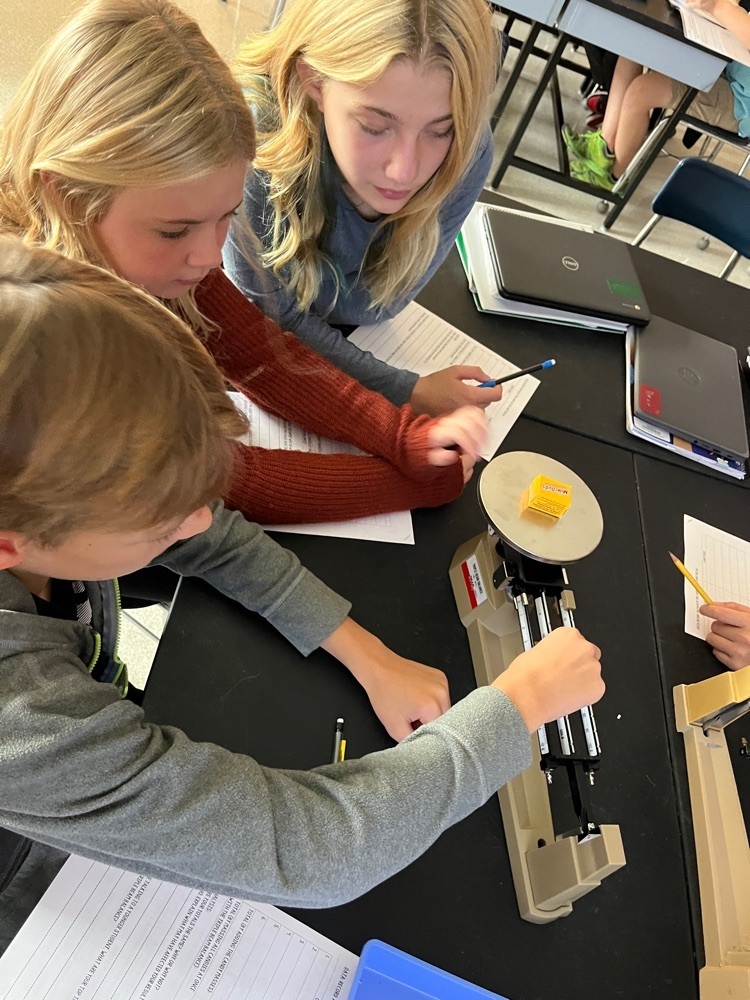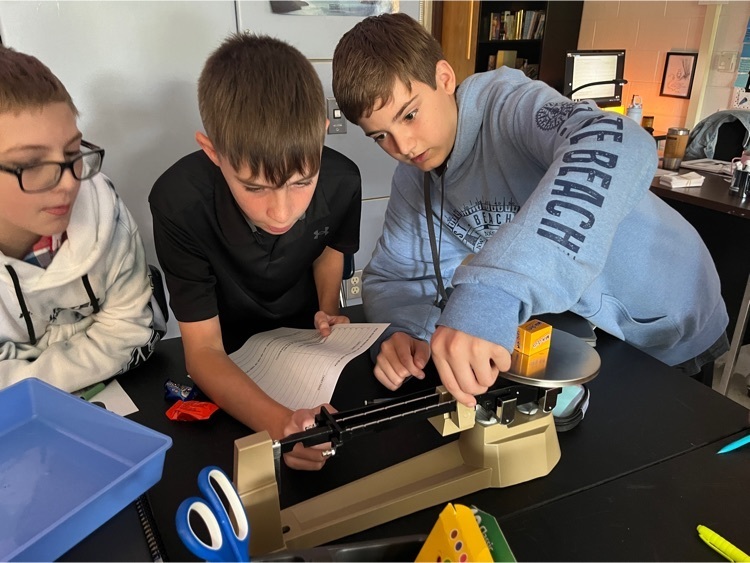 We had a GREAT time at the Welcome Back Activity this afternoon! Thanks to everyone that joined us and to our WEB leaders for putting on a fun-filled event. 😄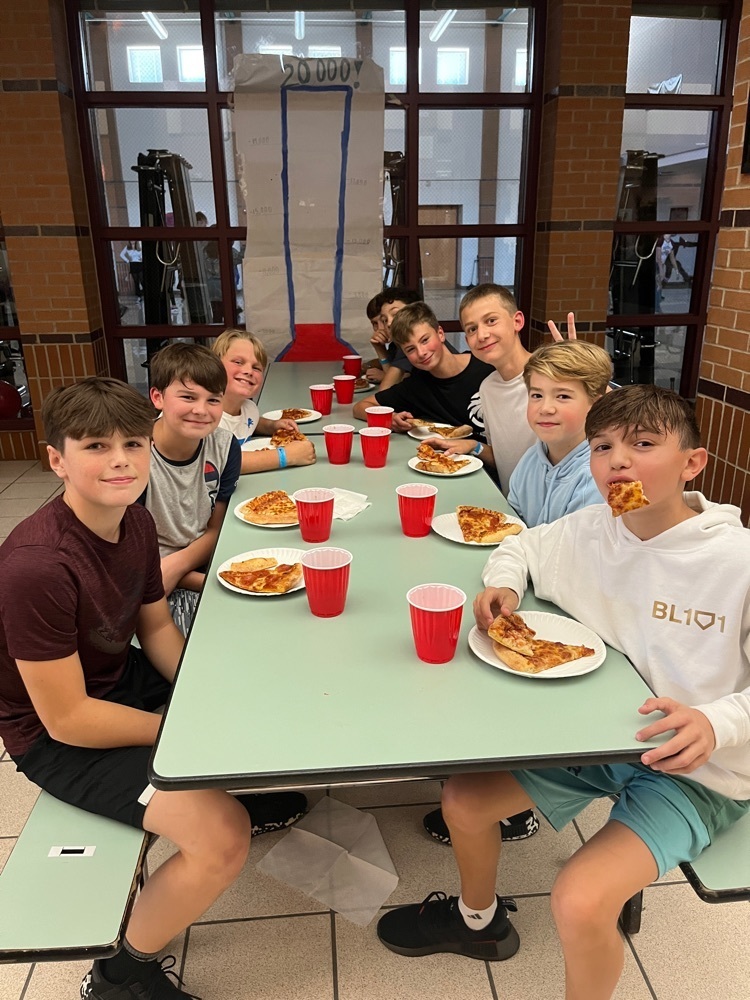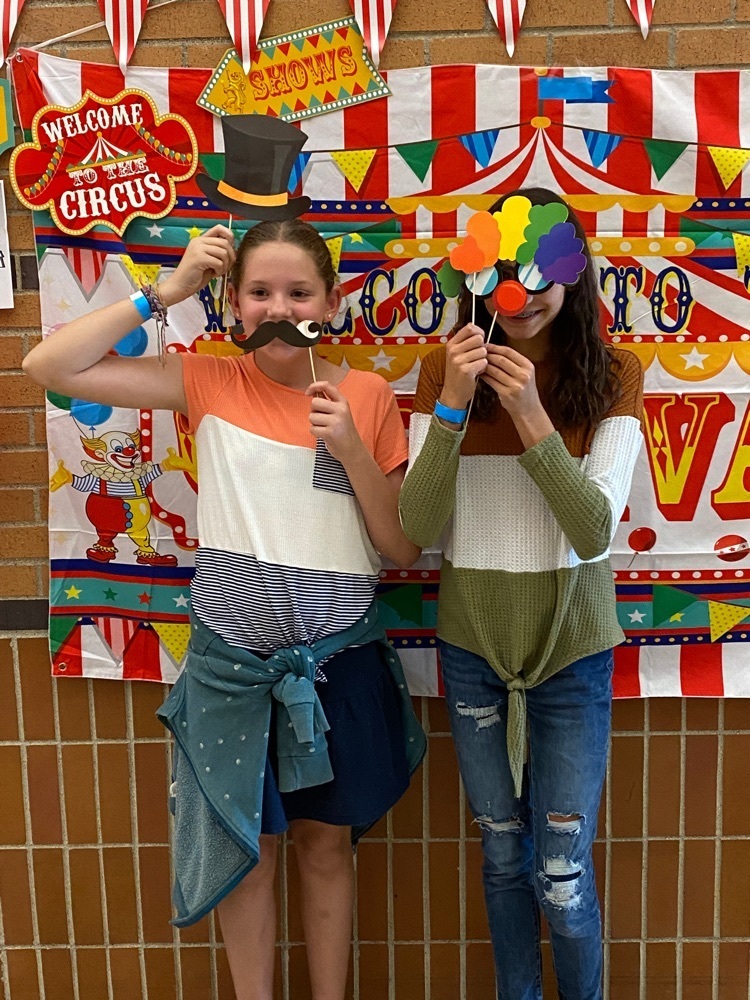 Today in 7th grade science, students checked out cells of cool creatures and learned how to use microscopes.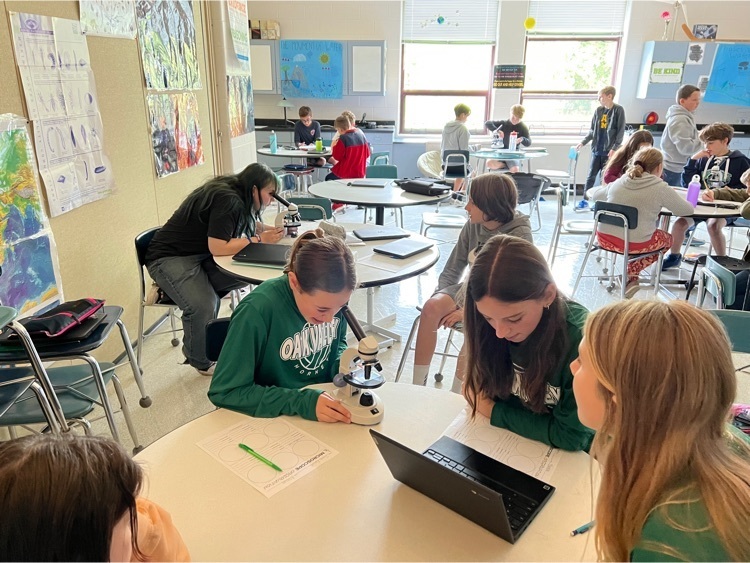 Our cycling team, Huron Valley United, won the first place team award for the middle school category at their third MISCA race of the series at Bloomer Park. Four OVMS students are on this team. Congratulations to our cyclists!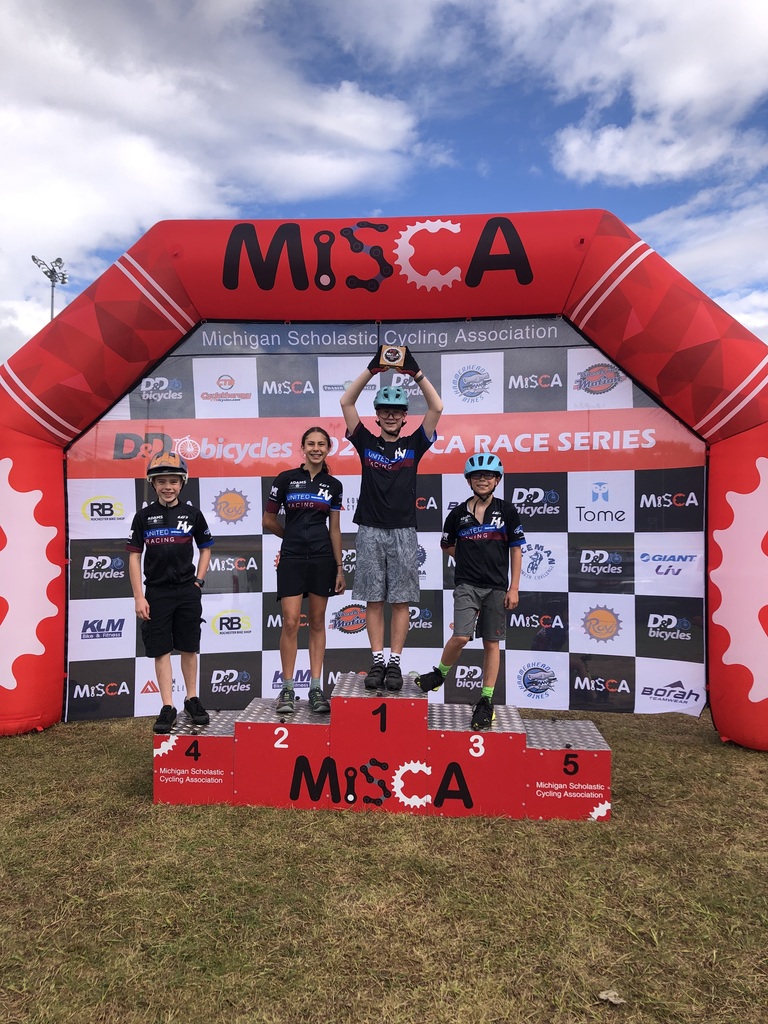 Oak Valley students - come to next Thursday's Welcome Back Activity for an afternoon of fun! Tickets are on sale at all lunches. We hope to see you there.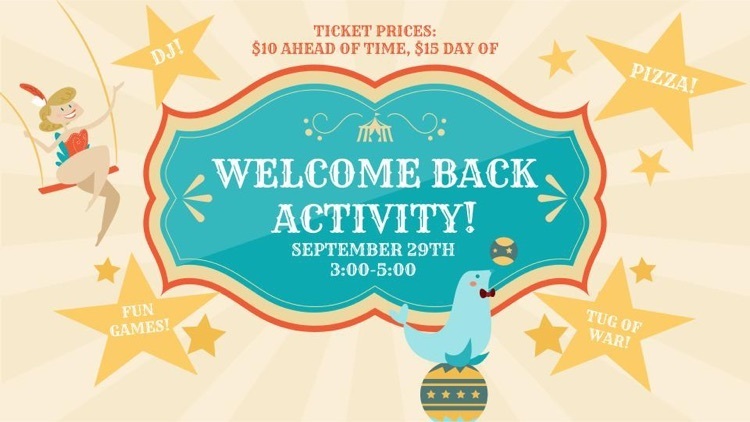 Our staff and students rocked out our first spirit day this year. Concert t-shirt day was a big hit.

The OVMS 7th and 8th Grade Volleyball Teams are enjoying a great season so far! Our 8th grade team (pictured here) is undefeated! All of our players demonstrate spirit and work hard. Go Hornets!

Become a Parent Mentor! Want to make a difference in our school and community? Join us for an informational meeting on Friday, Sept. 23, at 2:35 pm at OVMS. Parent mentors meet with a student once a week to help them feel connected, stay organized, and find success in school. They meet with the student during lunch or seminar (2:33-3:00). Join us to learn more about this exciting, positive program!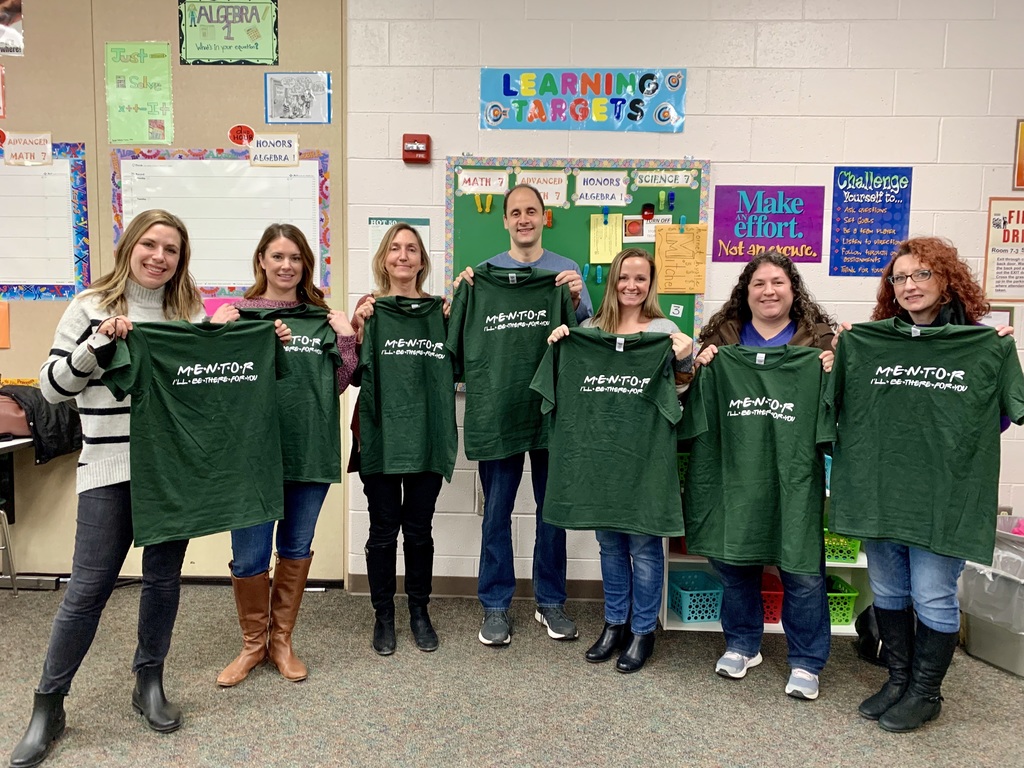 Happy 1st week of school. We're so happy to be back with all of our wonderful Oak Valley families. Have a great weekend, Hornets! 👏👏👏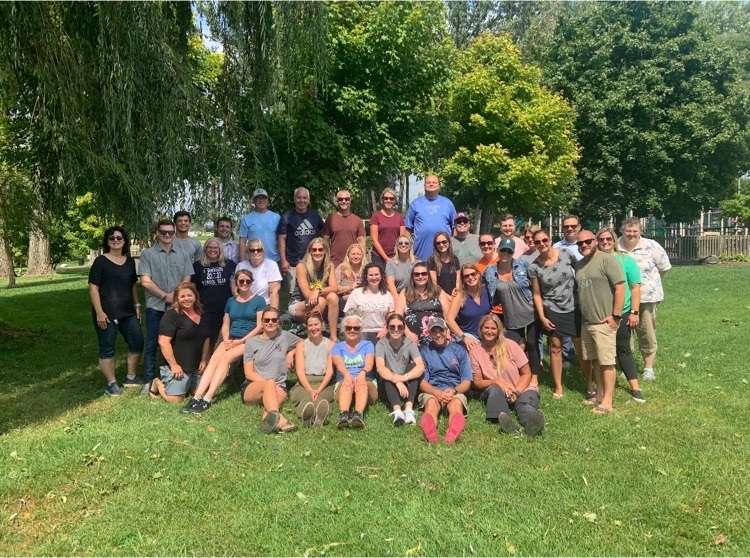 Do you love to run? Come join the Cross Country team at OVMS on Monday! Our first practice will be 9:00 to 10:30 am on Aug. 29. All OV students in grades 6-8 are welcome. Be sure to submit your physical, and meet us in the cafeteria. The next practice will be Sept. 1 at 1:00 pm. See our website for more information:
https://www.hvs.org/o/oakvalley/page/cross-country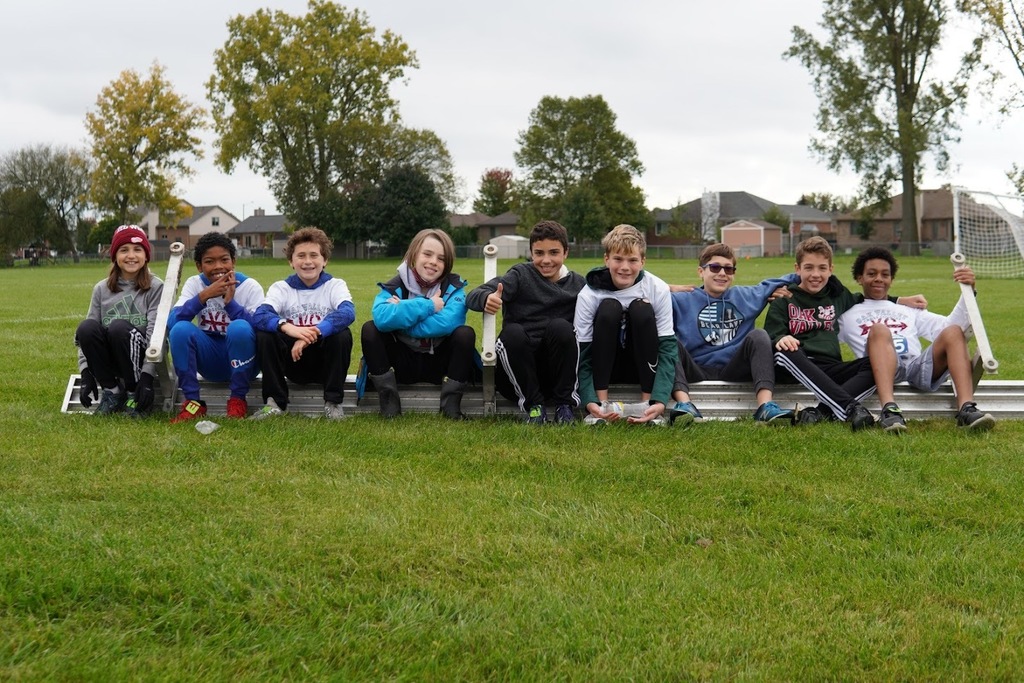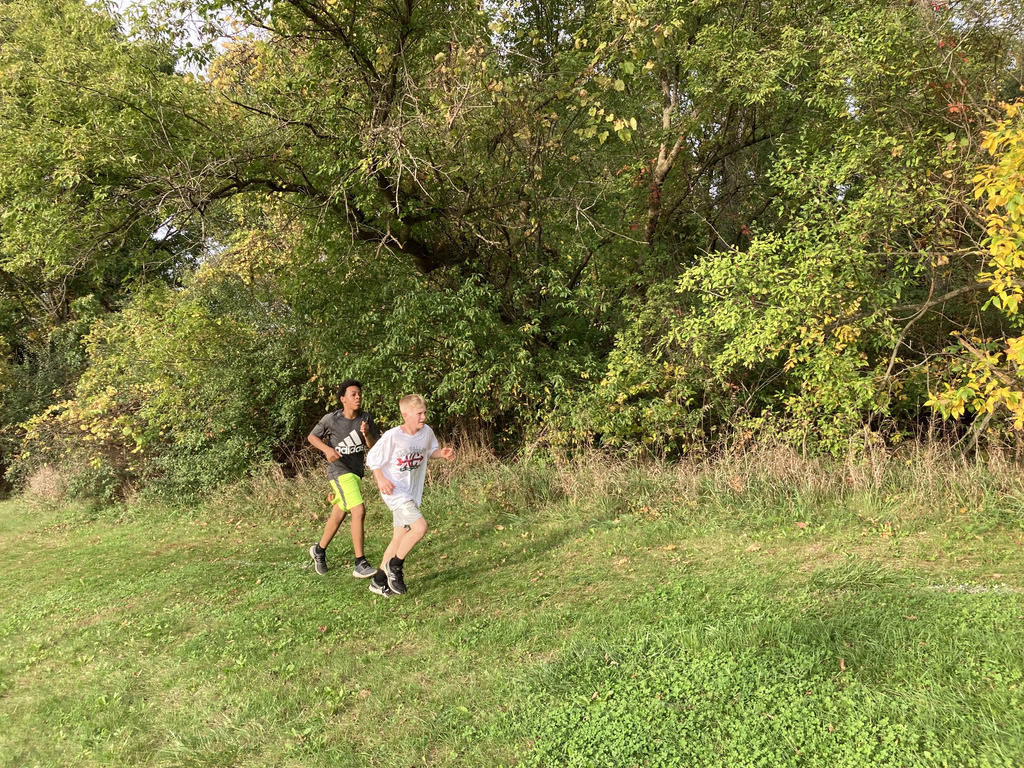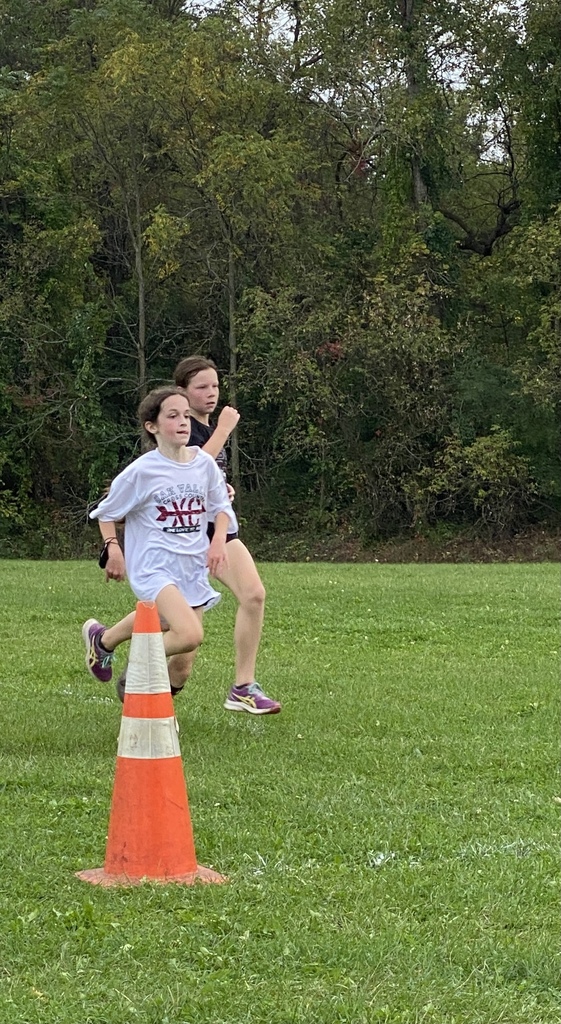 OV Students, would you like to join the Robotics team? We meet Mondays and Thursdays from 4:30 to 6:00 pm. Applications are due by Sept. 2. Click on the form to apply on our webpage:
https://www.hvs.org/o/oakvalley/page/robotics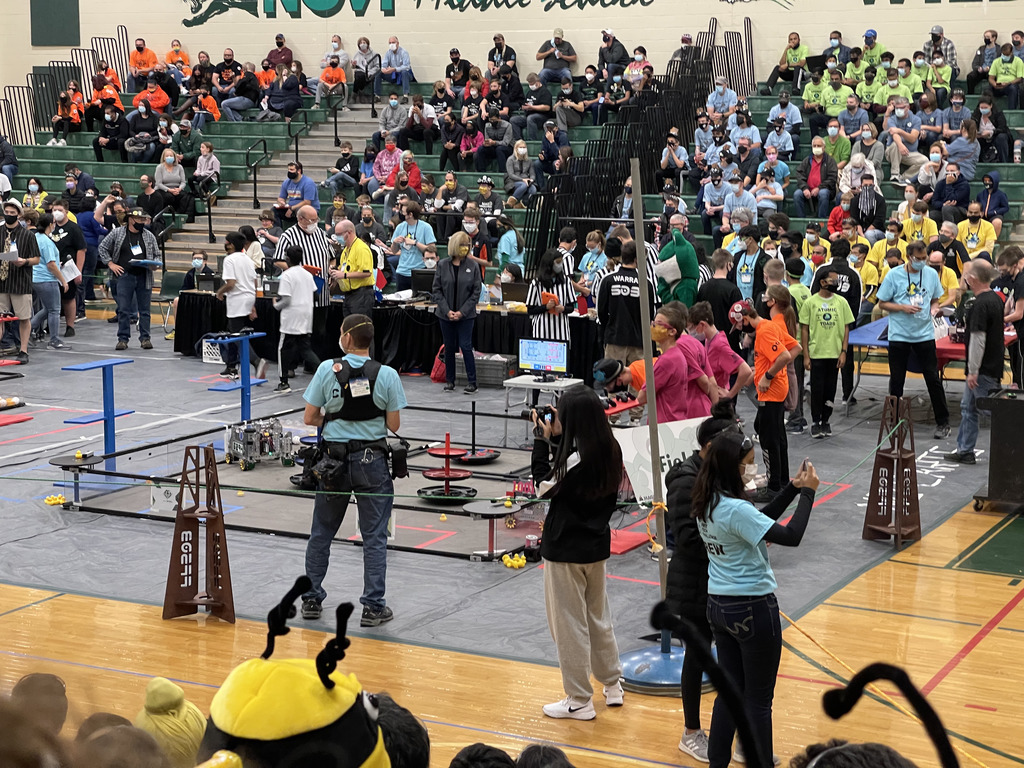 We look forward to welcoming our incoming 6th grade students at Oak Valley from 8:00 am to 12:00 pm on September 1! We will have a program planned for the entire morning with our 8th grade leaders. Can't wait to meet you! For more information, see the flyer here:
https://5il.co/1frxw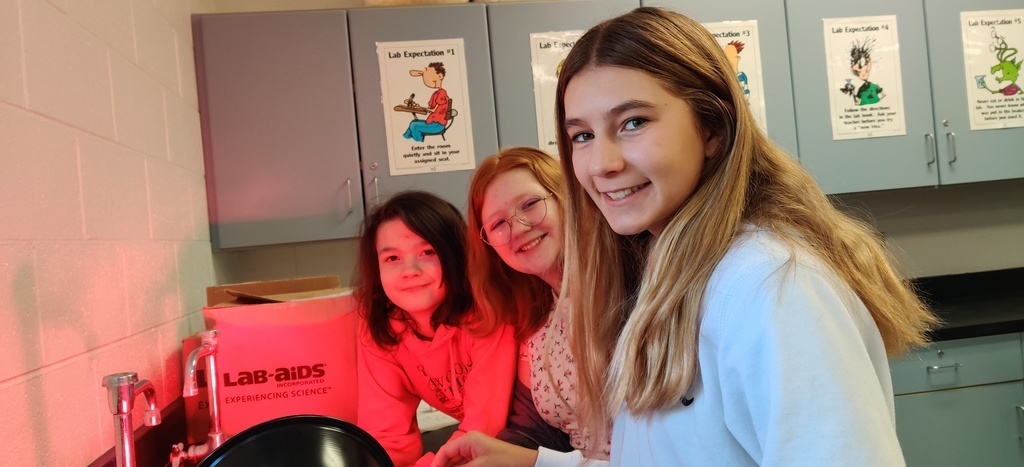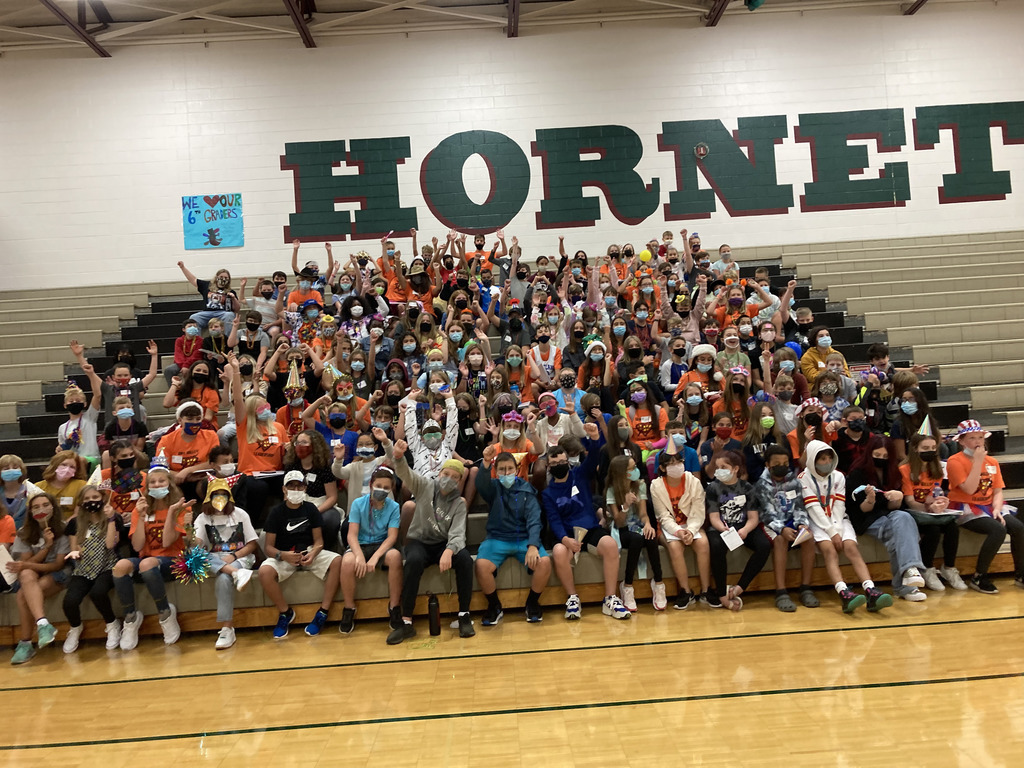 Oak Valley 7th and 8th Grade Girls Volleyball Team Tryouts will begin Monday, August 29, at 2:00 PM in the OVMS gym. Be sure to bring your current physical forms (dated after April 15, 2022). For more information, see the volleyball page on our website:
https://www.hvs.org/o/oakvalley/page/girls-volleyball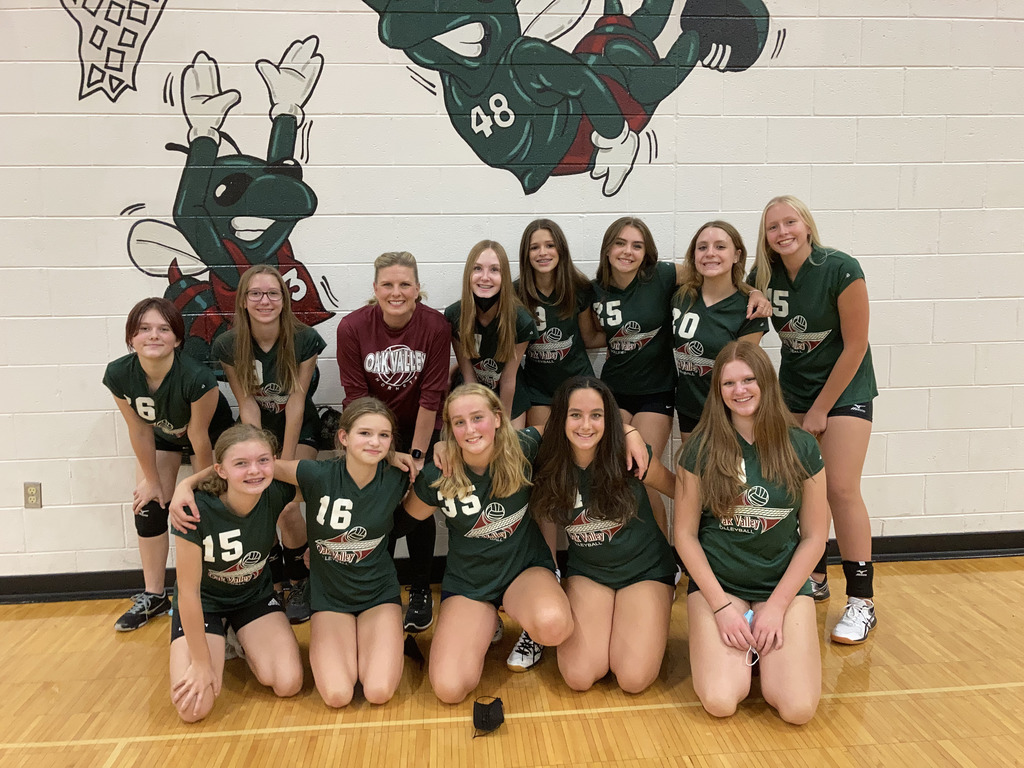 Summer Band students are marching at Cedar Point today. It's a great day to be in band!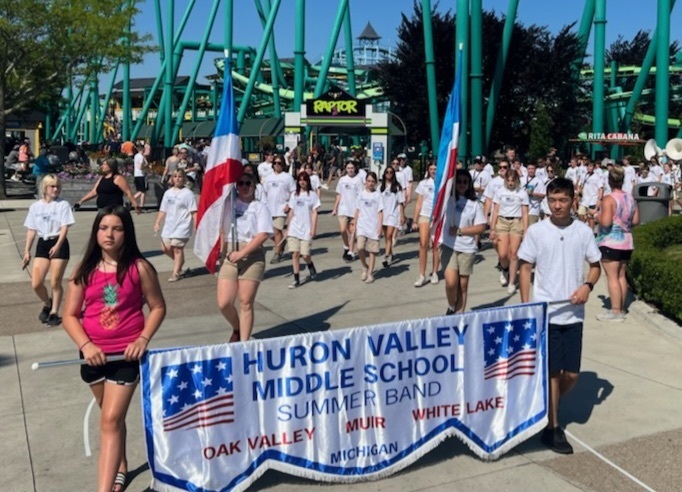 We celebrated the achievements of students who earned Academic Honors, High Honors, Academic Excellence, and the President's Award last night at Oak Valley. We are so proud of you and your hard work!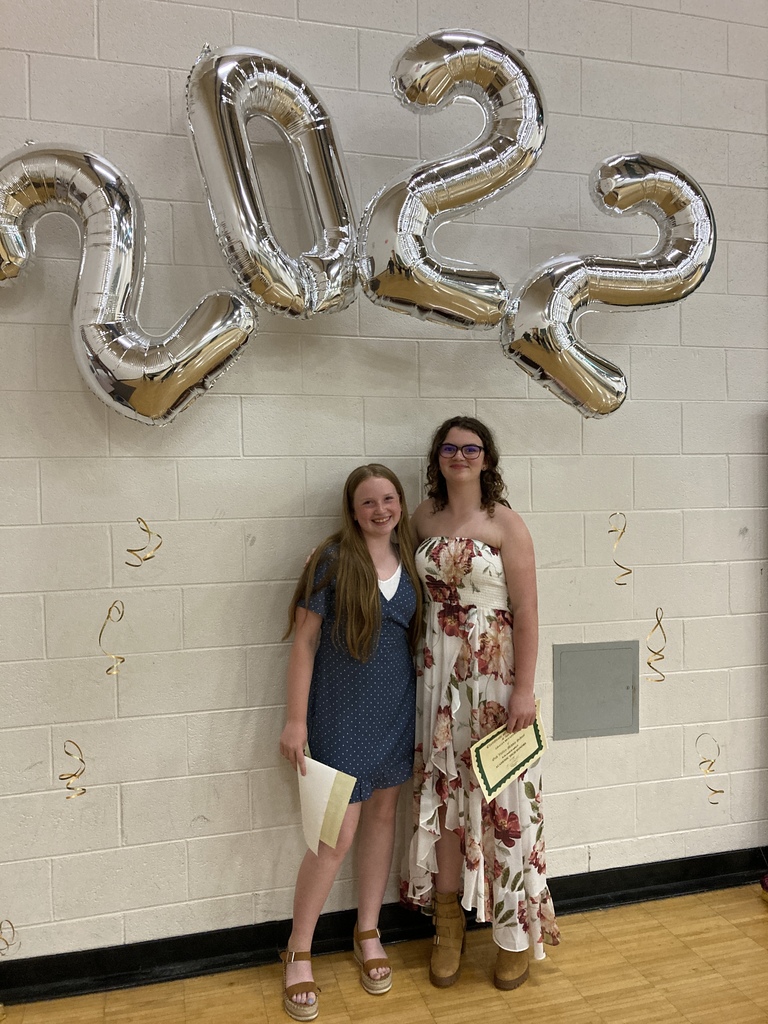 Our Sixth, Seventh, and Eighth Grade Choirs took us on a tour with "Music Around the World" tonight. They sang in multiple languages and demonstrated the impressive ability to handle a variation of rhythm, dynamics, and style. Our 8th graders were also recognized. We are so proud of all of you!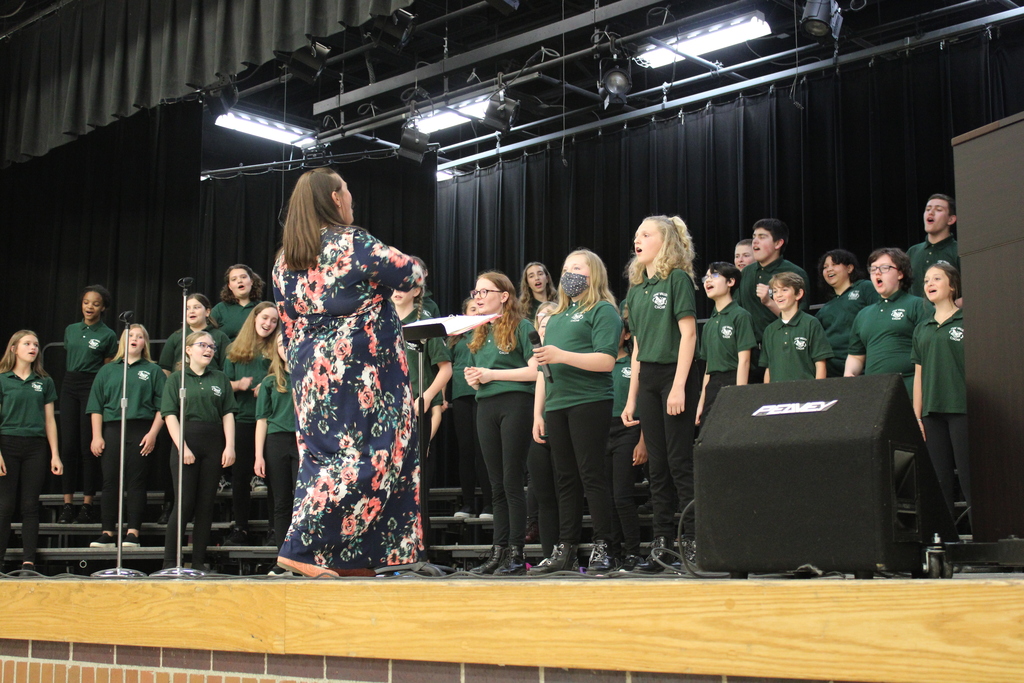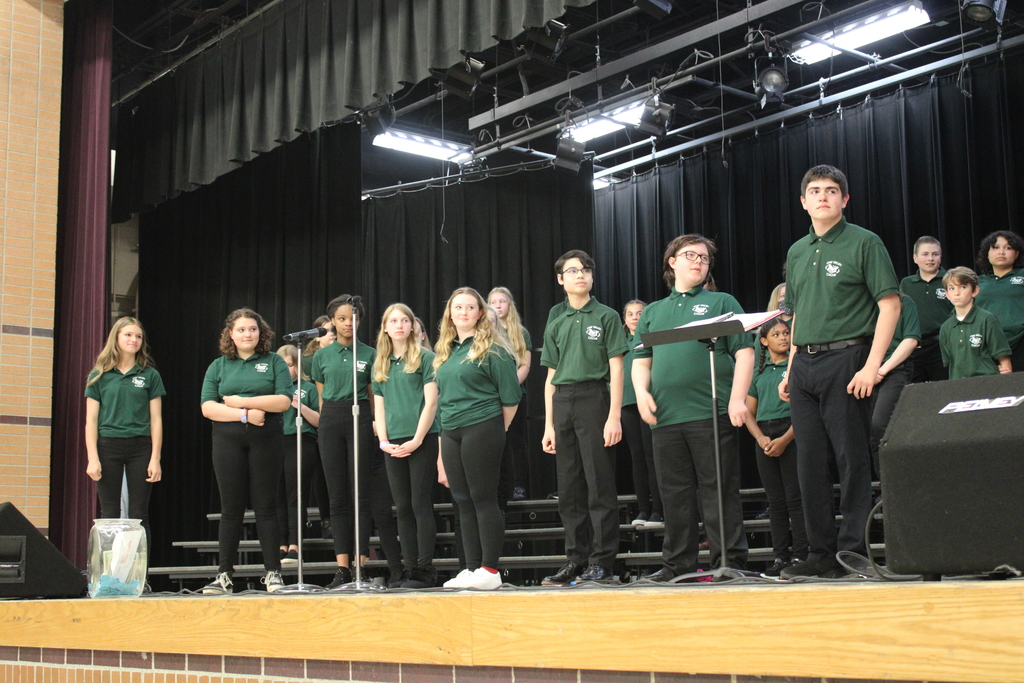 Four Oak Valley bands came together to present a wonderful concert tonight! With popular music from The Incredibles, Queen, and jazz tunes, this was a night to remember! Our 8th graders were also honored. We will miss you!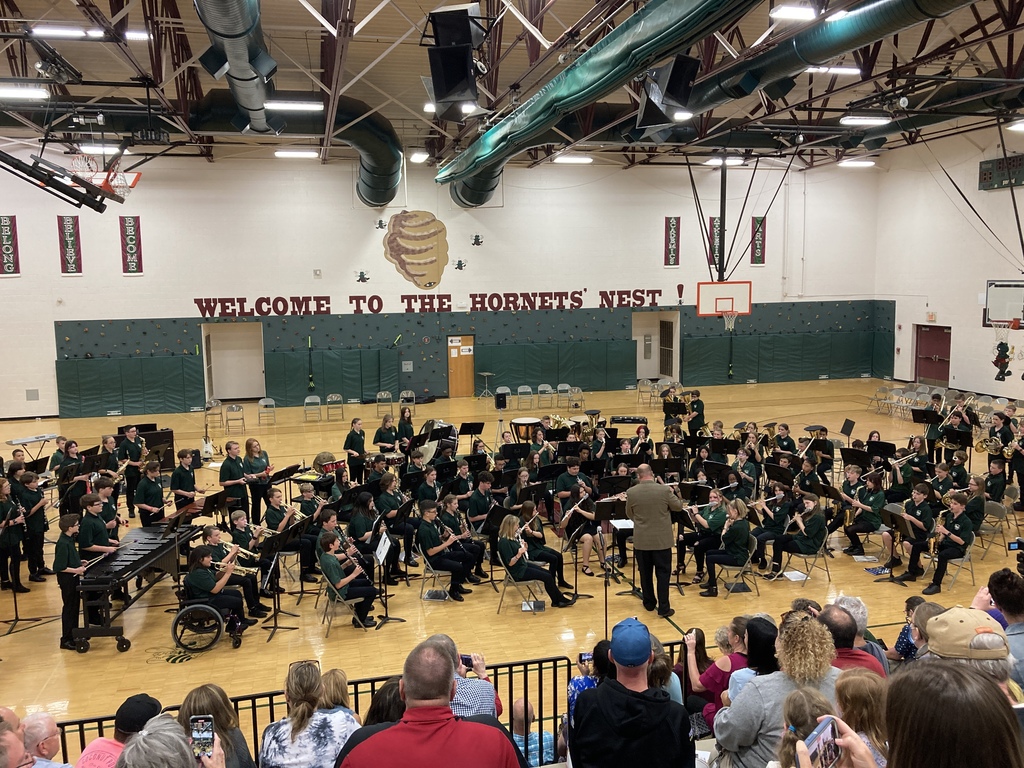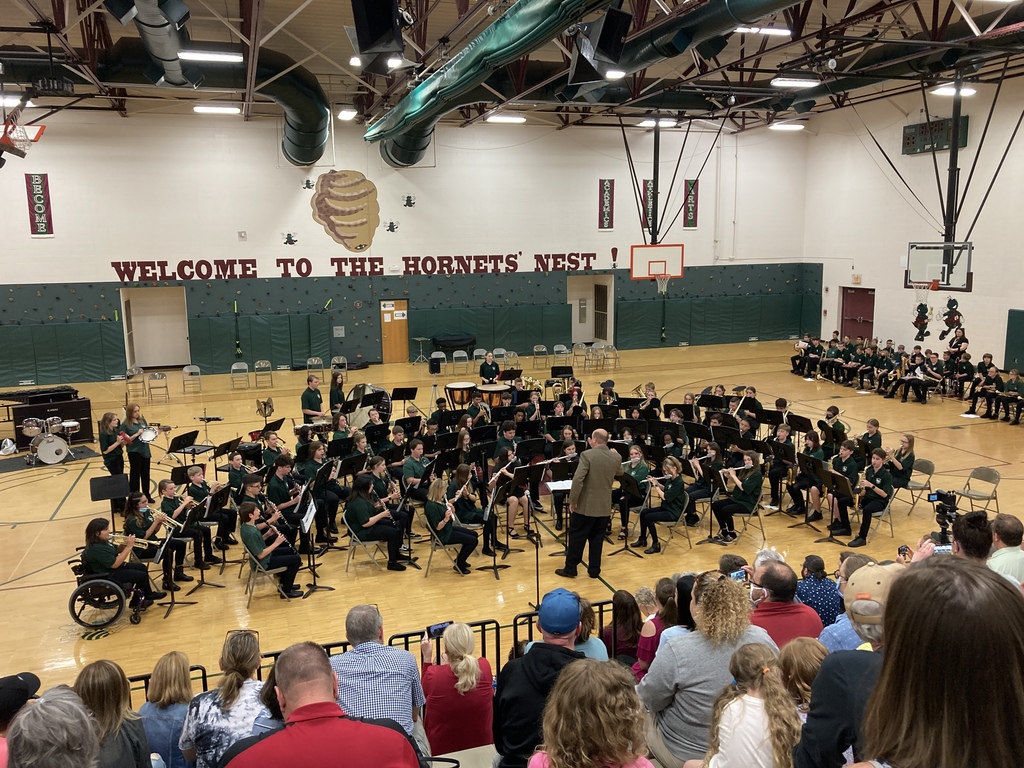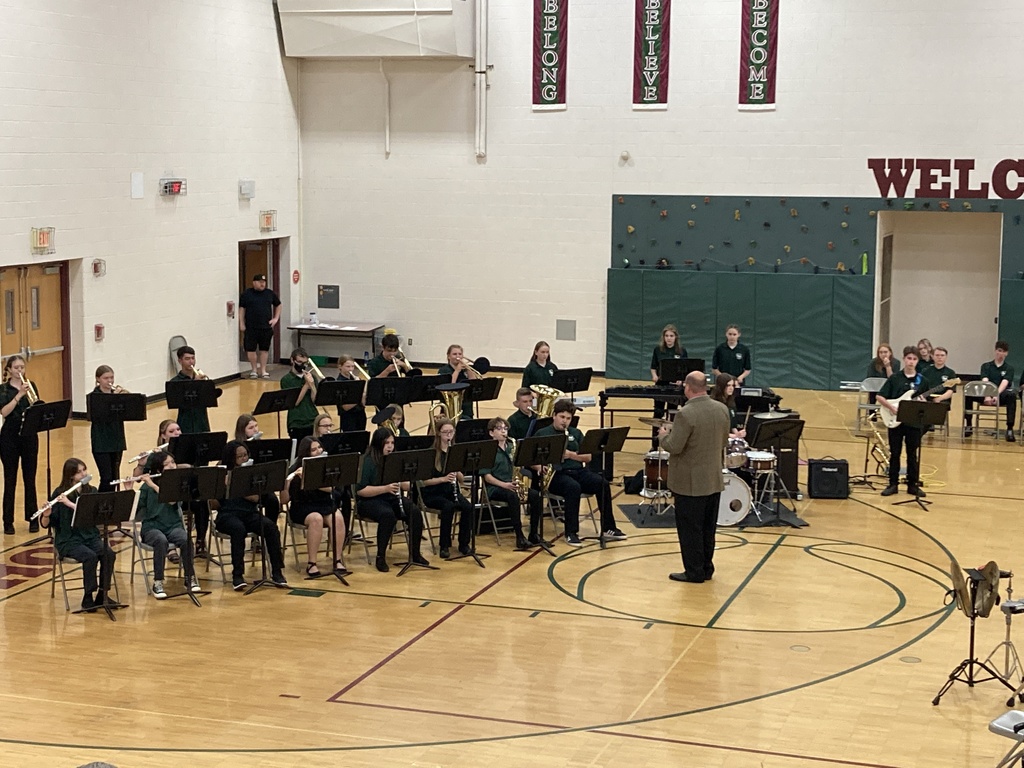 Our 7th & 8th grade band and choir students enjoyed their annual trip this past weekend. They started at CMU in clinics where they practiced for their upcoming concerts and then spent time at Great Wolf Lodge and Sleeping Bear Sand Dunes. They also enjoyed dune rides before returning to Oak Valley.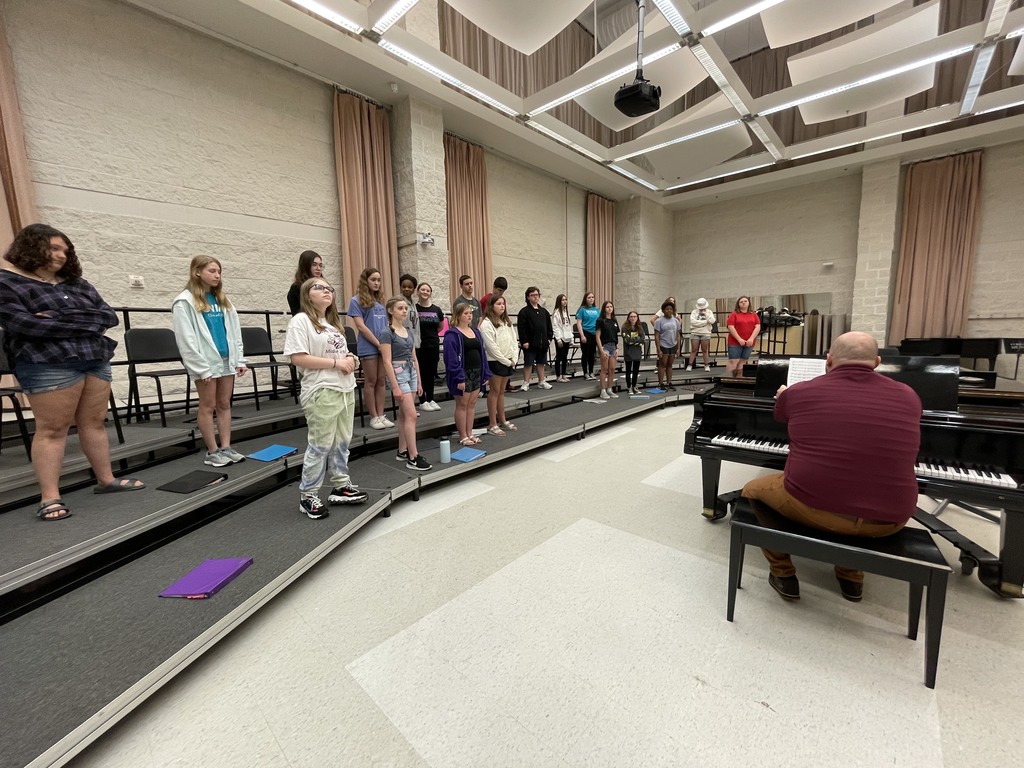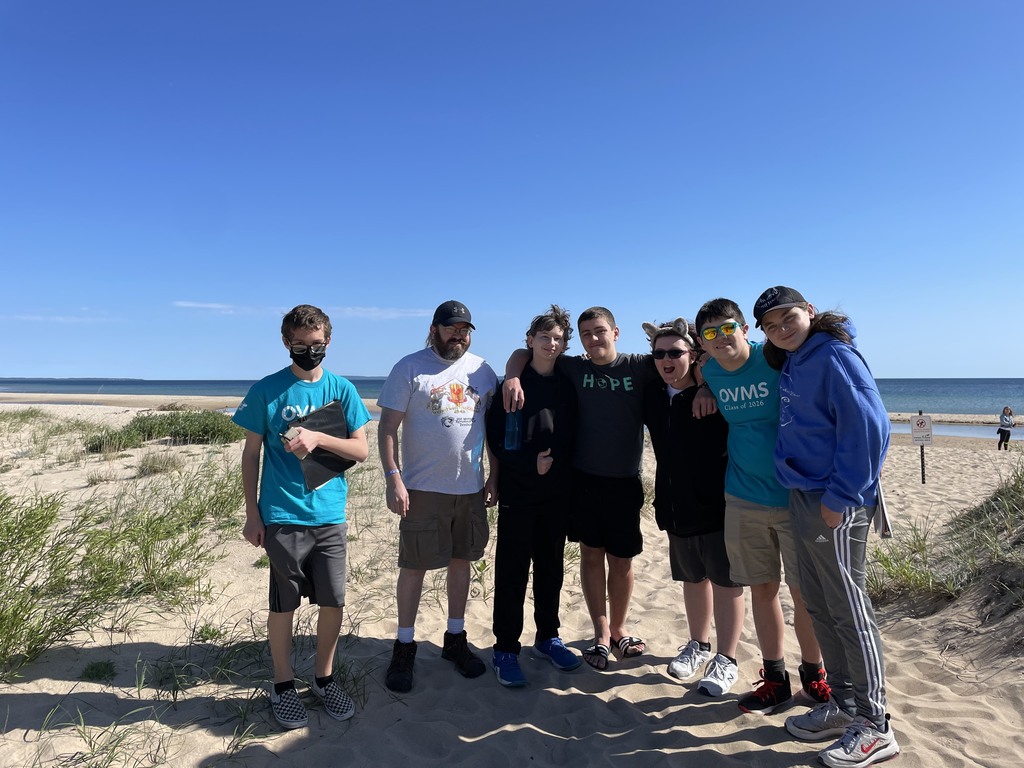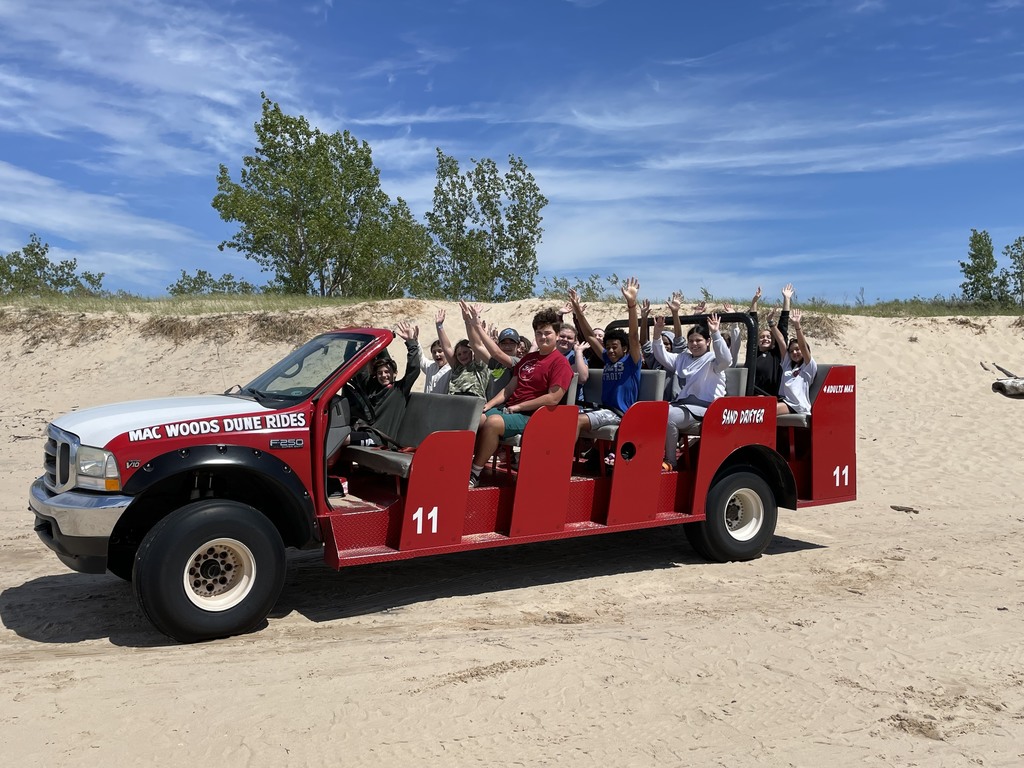 Our ASD program's visit to Indian Springs Metropark was fantastic! We saw fish, frogs, birds, and ducks. Not to mention the beautiful views while hiking in the rain. We love our adventures together.