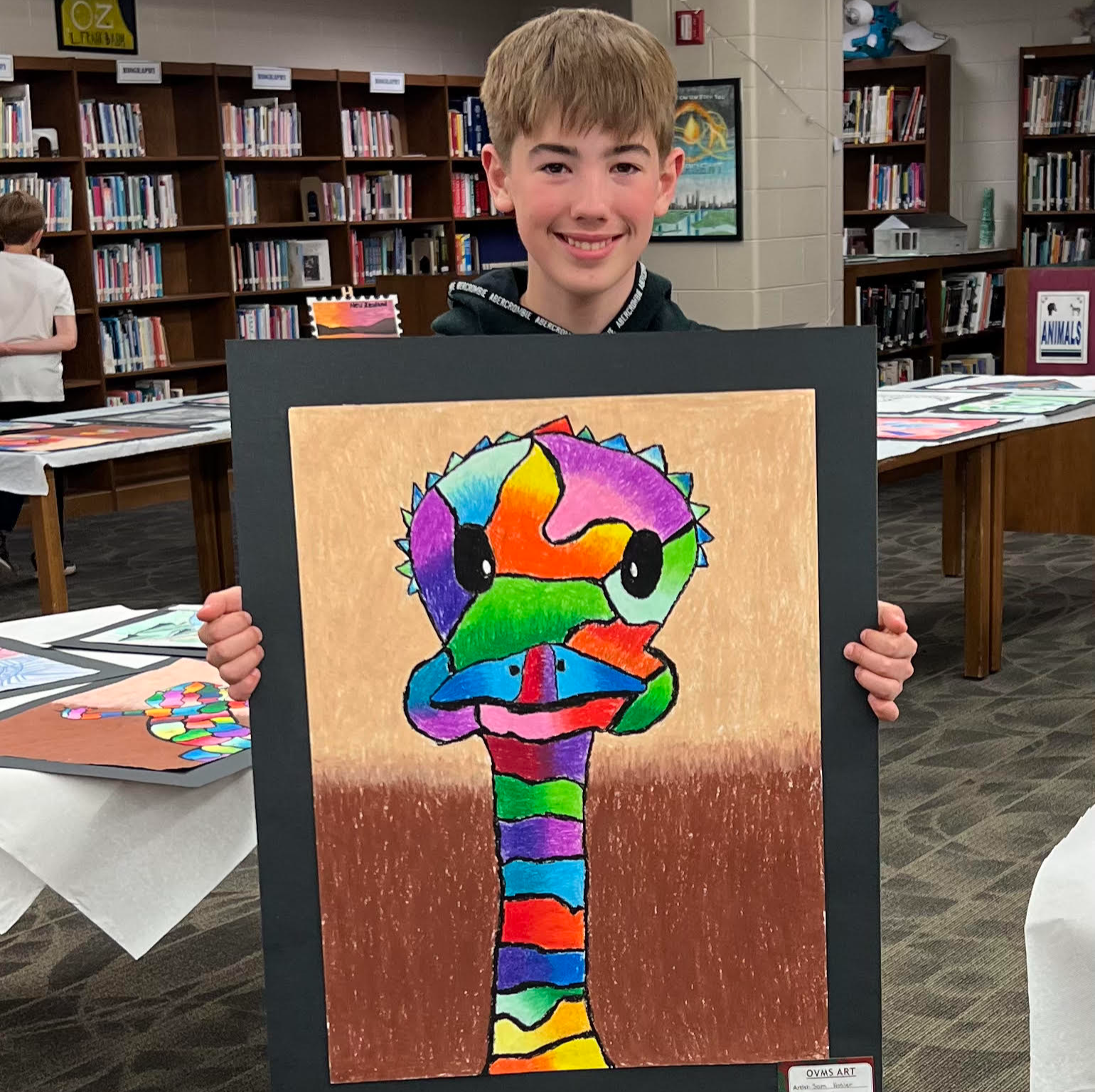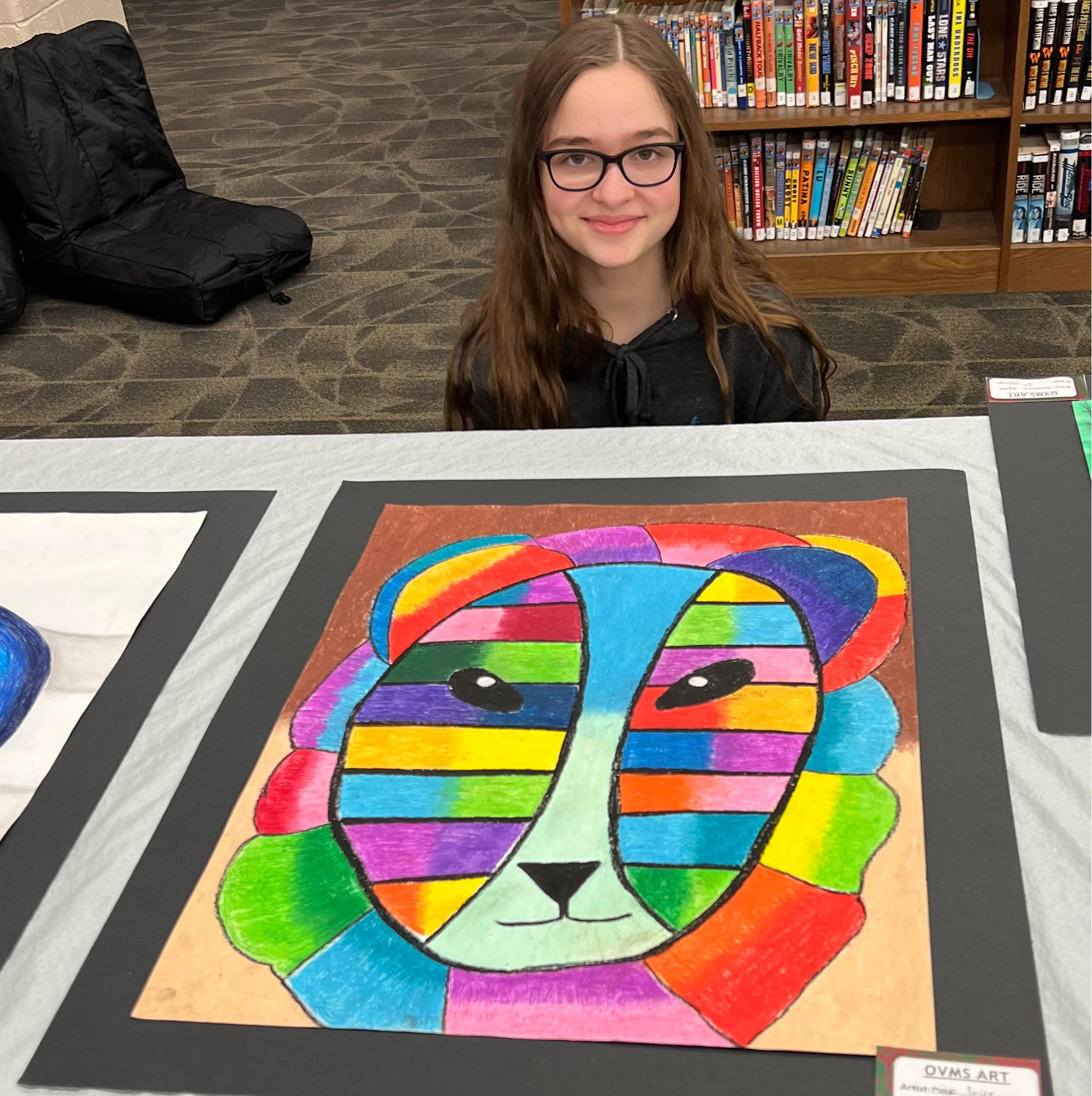 Being a student in the art department is more than just a class. It's an experience. Students work on a many projects using a variety of mediums and techniques no matter the class they are enrolled. Not only do they create a variety of different works of art but the have the opportunity to participate in such events as Clay Week, Art Show and Book Fair Decor and Theme development. In order to continue to provide high level quality materials for the students, the Art Department requests that each student make a donation for materials.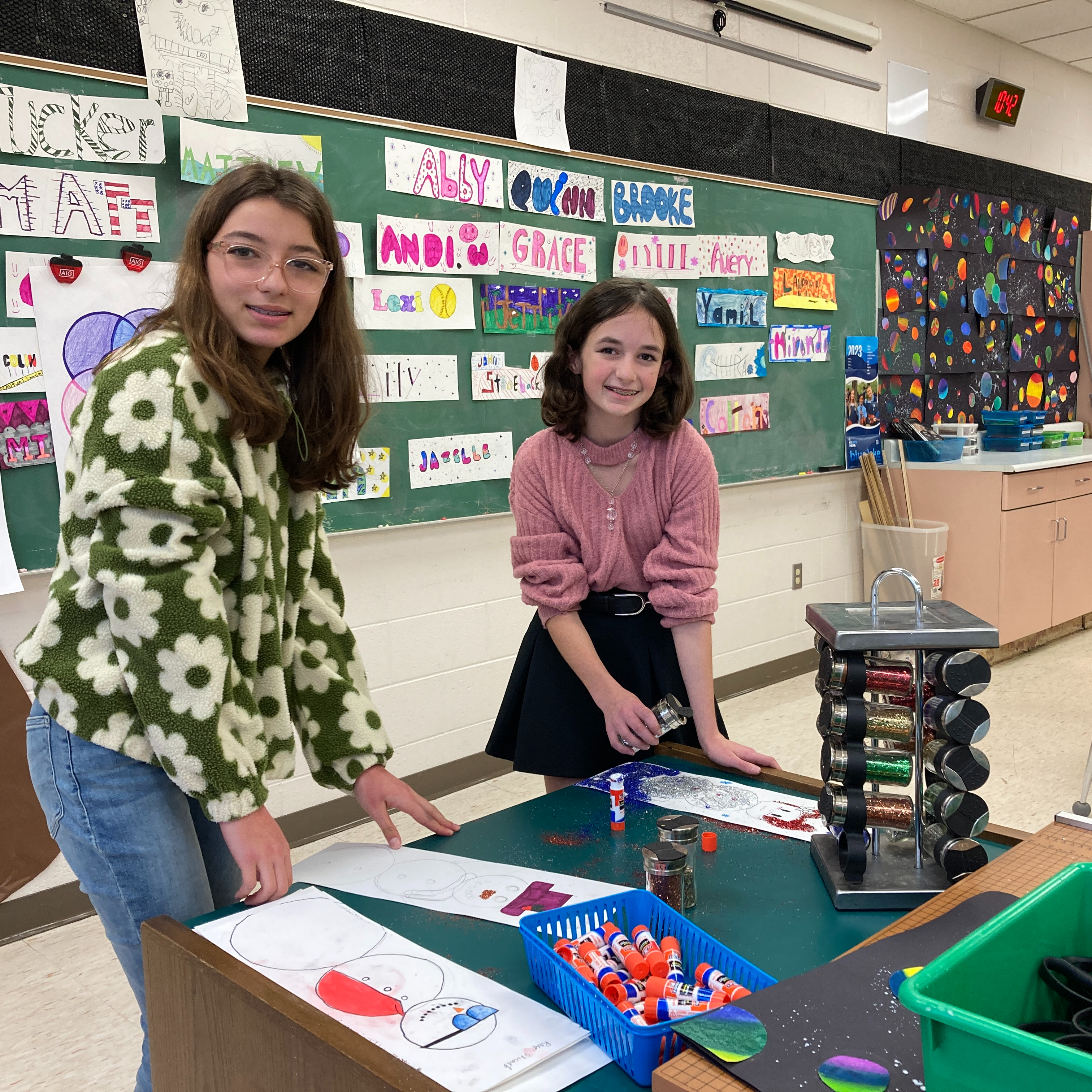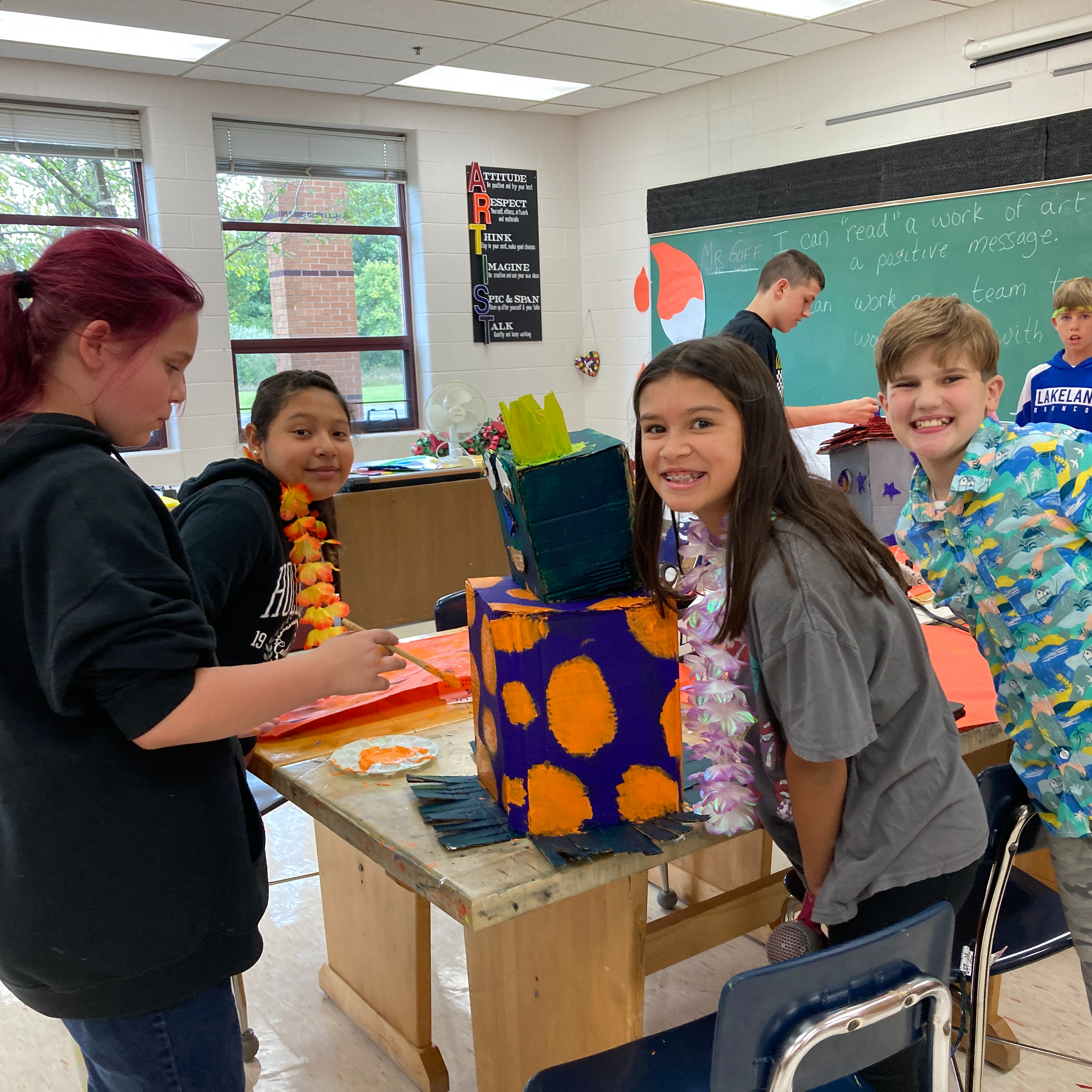 6th Grade Art
This beginning art course is designed to give students an understanding of the principles of design, such as balance, unity, emphasis and focal point. These elements are integrated into drawing, painting, sculpture, and fiber art. Students apply the elements of art and principles of design in production of both two and three dimensional works of art.
7th Grade Art
This course builds upon the Elements of Art and the Principles of Design that students have studied in 6th Grade Art. A variety of materials and techniques are used as students create more advanced works of art. Creativity and problem solving is emphasized. Students create two and three dimensional works of art and critique their own artwork and the artwork of others.
8th Grade Art
Creativity is an important part of this course, as well as, emphasizing originality and self-expression. Through a variety of advanced projects students will demonstrate an understanding of the Elements of Art and Principles of Design. Students also learn more about simplicity, unexpectedness, concreteness, and credibility in themselves and works of art.
8th Grade Advanced Design
This course accounts for ½ credit towards the required full credit of fine arts in high school. In this course, you will get to increase your freedom of expression in the visual arts. Explore the potter's wheel, oil paint, watercolor, slip-casting, jewelry-making and more.