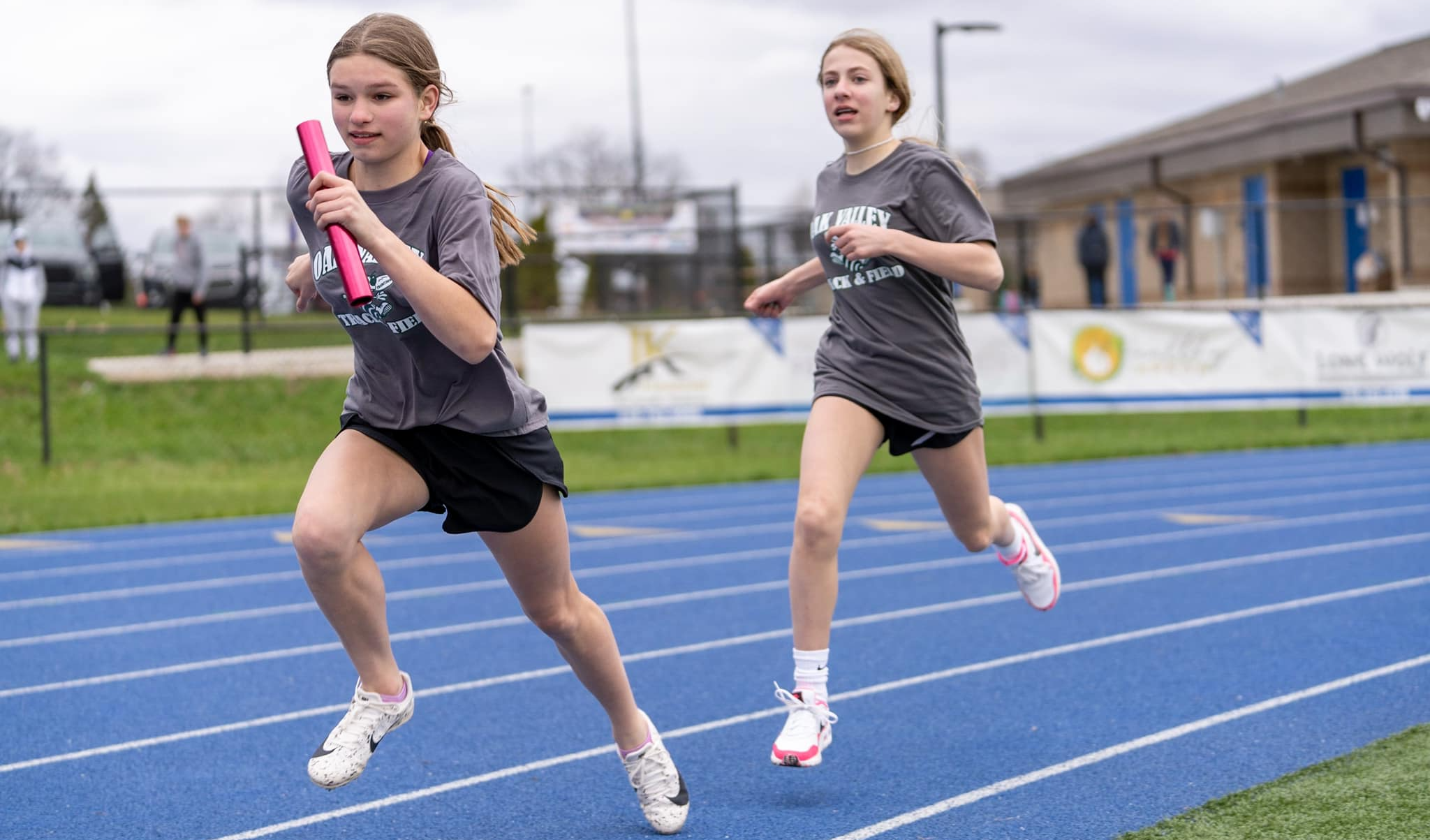 Schedule: Practice will be March 20-22 prior to spring break, ending each day at 4:30 pm. The schedule for Spring 2023 is here. Practice after spring break will be M - F from 3:00 - 4:45 pm at Oak Valley (unless otherwise notified by coach).
Every student athlete is required to submit a physical dated after April 15, 2022. Physical forms can be found here. Please complete and return to your coach or the front office before the first practice.
Equipment Needed: Each student athlete must arrive promptly and ready to train with athletic attire (black running shorts for meets) and athletic shoes. Athletes must also purchase a team jersey and have the option of purchasing a team sweatshirt, but the sweatshirt is not mandatory. Please turn in your clothing order form found here by March 21.
Team Expectations: Athletes are expected to attend all practices unless approved and excused by the team coach.
My student athlete joined the team . . . now what?
Step 1: Register your athlete through HVS "Final Forms" website. Click here. If you previously completed Final Forms for another sport, be sure to add "track" to your entry.
Step 2: After the team roster has been submitted by the coach, please pay for your athlete to participate in the season. Click here to pay through eFunds.
Step 3: All parents and athletes must sign up for the Remind 101 app to keep informed.
Step 4: Athletes should also bring their uniforms for the team photo day with Visual Sports Network on April 20. Pictures can be preordered with the flyer, or online here.