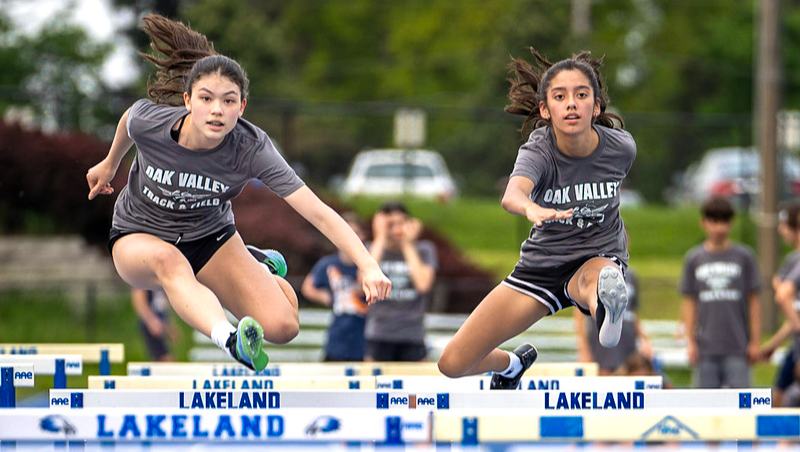 Schedule: Practice will be held M - F from 3:00 - 4:45 pm at Oak Valley (unless otherwise notified by coach).
Every student athlete is required to submit a physical dated after April 15. Physical forms can be found here. Please complete and return to your coach or the front office before the first practice.
Quick Links:
Final Forms - Online Registration (be sure to click the box for "track")

eFunds - Pay to Play (after roster is formed for the team)

Pay to Participate instructions

Schedule - Practices & Meets

Remind - Sign Up for Text Reminders & Updates

Preorder your VSN Sports Photos. Bring uniforms for Team Picture Day.
Equipment Needed: Each student athlete must arrive promptly and ready to train with athletic attire (black running shorts for meets) and athletic shoes. Athletes must also purchase a team jersey. They have the option of purchasing a team sweatshirt, but the sweatshirt is not mandatory.
Team Expectations: Athletes are expected to attend all practices unless approved and excused by the team coach.