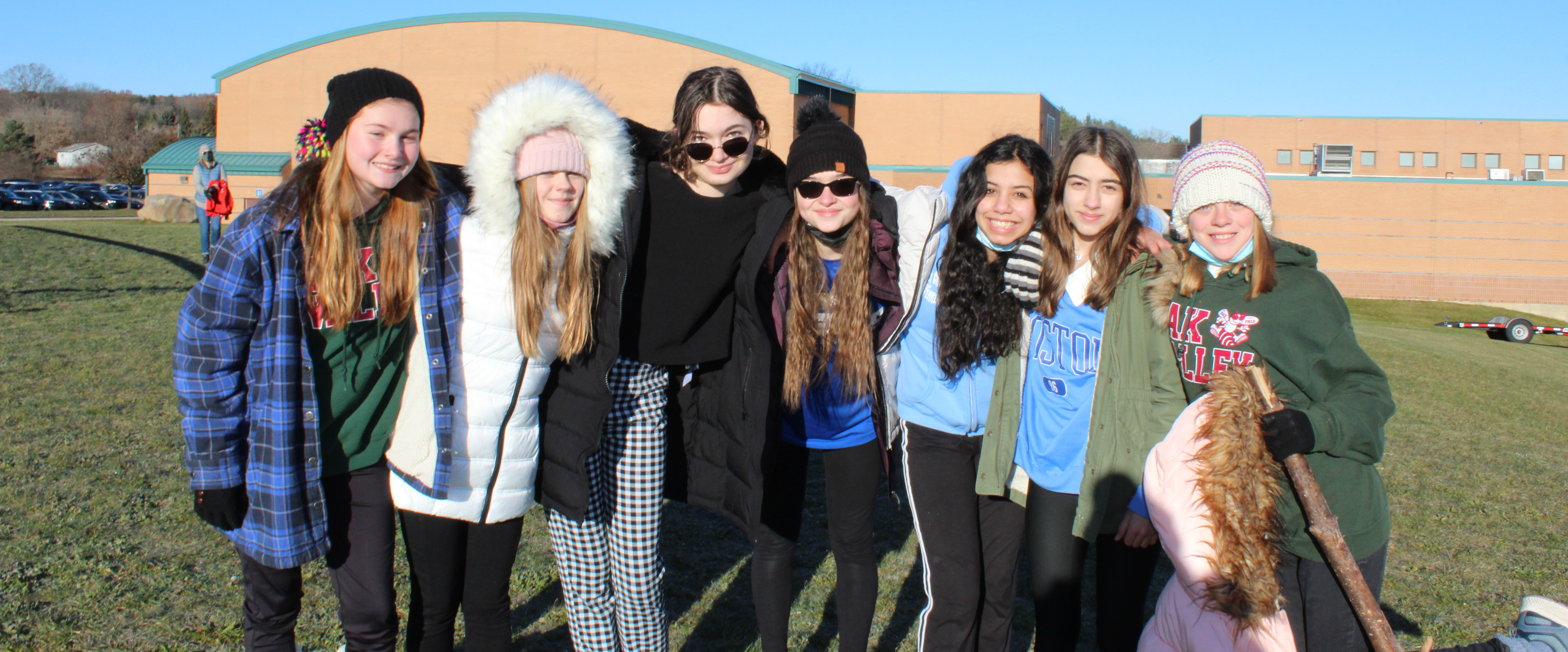 Earning Money for OVMS can be as easy as 1, 2, 3!
Oak Valley Student Leadership teamed up with several corporate partnerships in an effort to raise funds for our school. Families can earn additional money for OVMS just by shopping where they normally would! You are able to have an account linked right to Oak Valley or simply scan receipts through the various apps or websites. This money goes from these corporations directly to Oak Valley. Take a look below, follow a few simple steps and enjoy shopping!
Rite Aid
Click the link below to sign up through Rite Aid and earn school rewards! Our rewards increase with each 25 people who join!
support.rxfundraising.com/OVMS
Kroger Community Rewards
The Kroger Community Rewards program provides cashback to participating schools based upon the purchase amounts for registered users. If you have a Kroger shoppers card, visit the page below, link your Kroger card to "OAK VALLEY MIDDLE SCHOOL PTSA" and be sure to scan your Kroger card each time you shop. You can also search for the program with Oak Valley's organization number: FG483. (You may choose to raise funds for your child's DC trip in this way instead. See the DC page here.)
If you do not have a Kroger card, simply visit any Kroger store and sign up for the Kroger Rewards program and then repeat the steps above.
Box Tops
Participating in the virtual Box Tops for Education program is easier than ever and a seamless way to raise money for Oak Valley. Families can upload Box Tops from hundreds of participating products ($.10 per product goes to Oak Valley).
Please download the Box Top App and search for "Oak Valley Middle School."

Open the app and scan your receipts. The app automatically recognizes and calculates your points for you.
Coke Rewards
Click on the link below and create an account, search for your school and then enter the code found on your bottle cap. If families log in on their phone they may take a picture of the code and submit that way too.
Mabel's Labels
Just search for "Oak Valley Middle School" and then click "start shopping."
Office Depot
At the Depot, you just need to use our ID# which is ID: 70049284. Customers can put their order # or info from their receipt into the Office Depot website to give credit to OVMS.
Oak Valley Rally
See this page for more information!