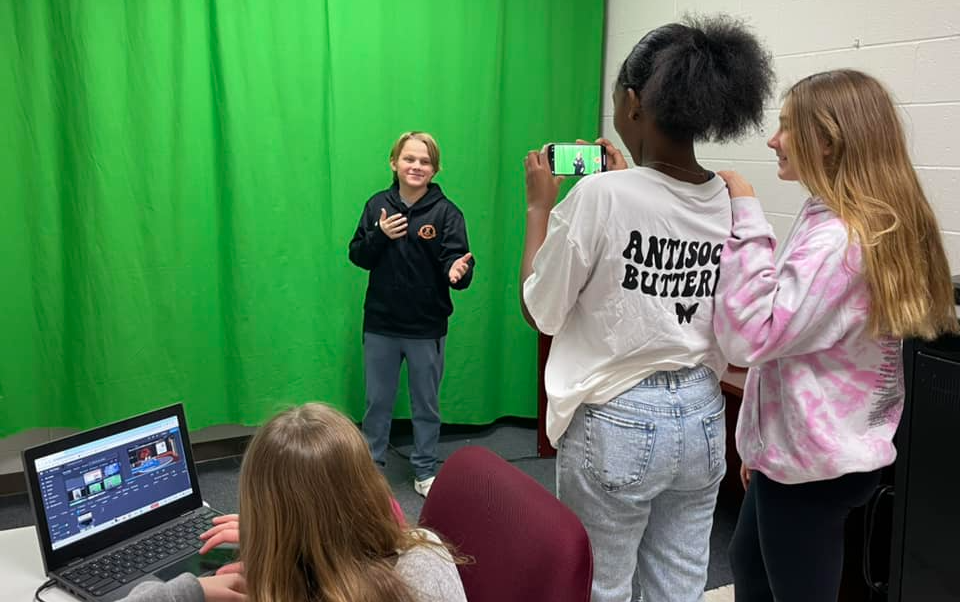 6th Grade Communication Arts
The purpose of this elective course is to provide students with the opportunity to increase their presentation and audience behavior skills. Students will prepare and memorize speeches and dramatic readings to learn and showcase their presentation skills. Units include improvisation, formal and informal speeches, dramatic interpretations and basic knowledge of the theater.
7th Grade Communication Arts
In this elective course, students will continue their education of presentation, communication, and theater skills. Students will prepare and memorize monologues, duets and small group plays along with learning the basic skills of media communications. Units include personal perspective monologues, duet acting, a deeper understanding of the theater and media communications through WeVideo.
8th Grade Theatre
This course provides students the opportunity to experience a theater production from start to finish. Students will learn the fundamentals of putting on a play including set building, costume design, memorization of lines, and backstage management. Units include a brief history of theater, theater genres, and play production.