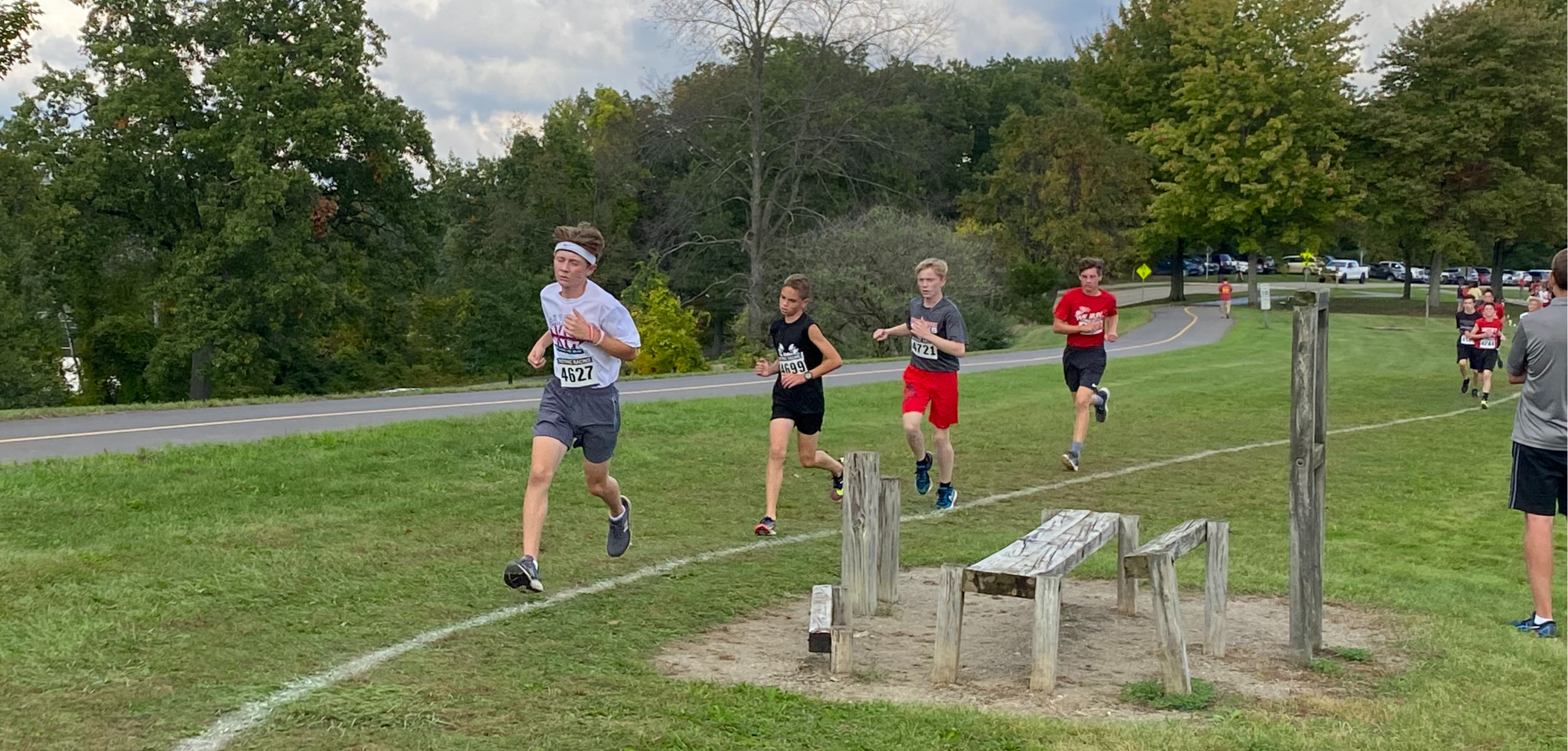 The Oak Valley Cross Country team runs in the fall. Here's some information for those looking to plan ahead and for those looking to get a jump start on the season. First and foremost, we take runners of any background from beginners to advanced. There is no experience necessary. There are no cuts, just come to practice and you are on the team.
It is helpful for athletes to start stretching and going for short runs before the season starts. (This is not mandatory, but we don't have a long time between our first practice and first meet so it will help with performance.)
Physicals: It is required that every student athlete have a NEW physical dated after April 15, 2022 prior to being allowed to participate at the first practice. Physical forms can be found here. Please complete and return to Coach Browne or the front office before the first practice. This physical will cover the student for any sport they participate in this school year.
Registration: All athletes must register and fill out the appropriate forms with the HVS district prior to participation. Register through Final Forms. After we submit the team roster, then you can Pay to Play through eFunds.
OV 2022 team practice dates:
8/1 - 8/11: Athletes are encouraged to go to LHS CC camp
8/22 - 8/26: Athletes are encouraged to go to MHS CC camp
8/29: Practice 9:00 - 10:30 am
--report to OVMS gym (WEB leaders and kids who cannot attend email David Browne for workouts)
8/30 - 8/31: Athletes jog and stretch on their own
9/1: Practice 1:00 - 2:30 pm
--report to OVMS gym
9/2-9/5: Athletes run and stretch on their own
(Goal - get three out of the four off days running)
9/6 until end of season: Practice after school until 4:30 pm
A more detailed schedule will follow. See you in August!