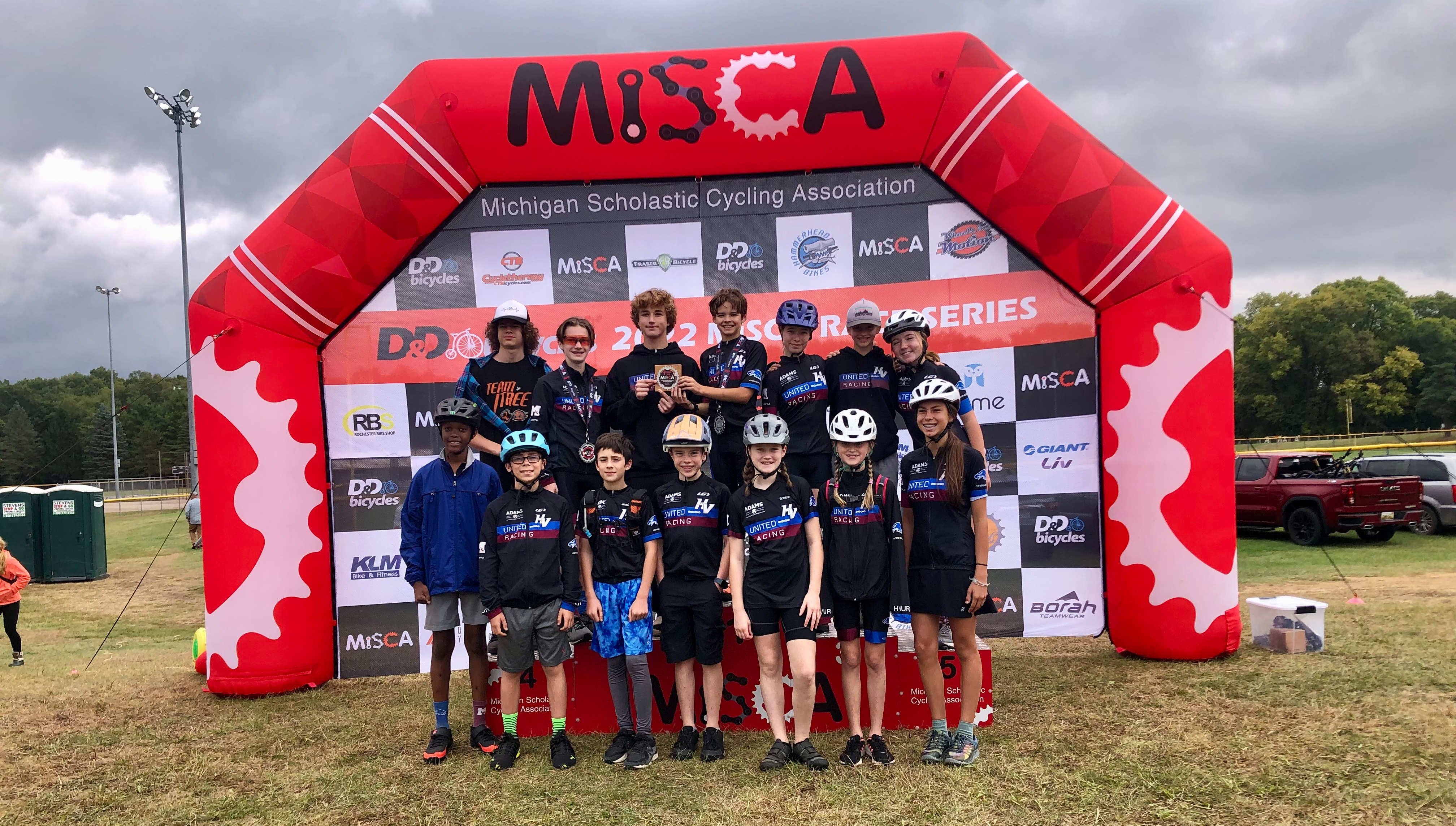 All three HVS middle schools combine to form our unified teams. These include:
Racing (Cycle) - Fall Season
Huron Valley United Racing Team, Michigan Scholastic Cycling Association (MiSCA)

For more information, click here.
Cheer - Winter Season
Cheerleading begins in November. See Huron Valley United Titans Cheer Team information here.
Swim and Dive - Winter Season
The HV United Swim Team will begin after Thanksgiving. More information to come. See past HVU Swim Team here.
Lacrosse - Spring Season
Huron Valley United Titans Lacrosse information will be available Spring 2023.