If you've ever thought about joining the Huron Valley Marching Band- come join the meeting and hear more about it and ask questions.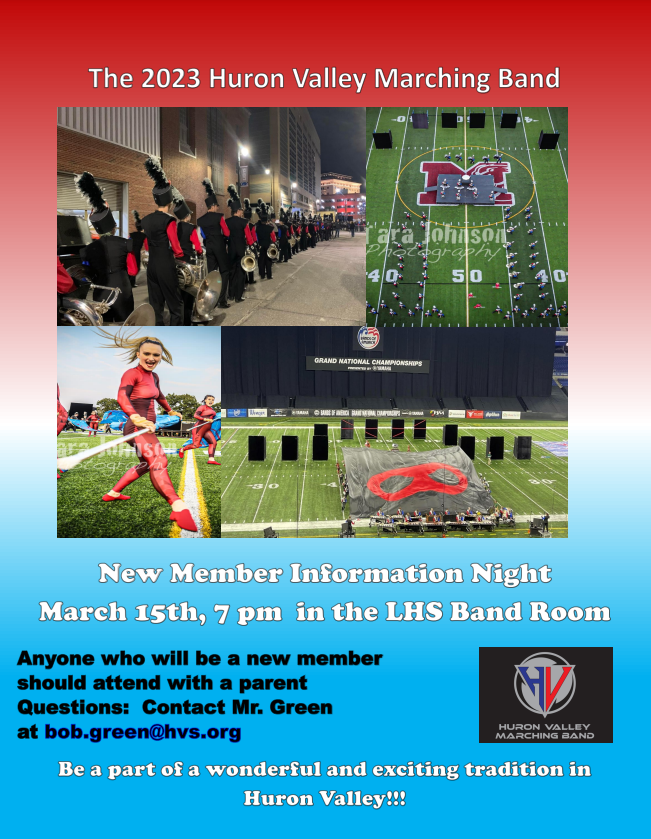 The Stagecraft class is part of the CTE track for visual and performing arts at MHS. The class meets as a 7th hour every fall and students learn technical theatre skills and complete several hands-on projects. One of the culminating projects this past fall was a Fake Foods Project. Students worked in small groups to create a realistic full meal using entirely non-edible materials. Groups decided on a meal genre - Italian, Mexican, Fancy, Asian, Starbucks, All-American, Breakfast, etc) and had to create 8 individual pieces. The photos here include two of the Starbucks items - a coffee drink and some cookies. These items are made with clay, resin, paint and actual Starbucks packaging. Other projects include scenic painting for the fall musical, creating fully realized stuffies from drawings provided by Highland Elementary Junior Kindergarteners (sewing project) and a 1/4" scenic design model. Stagecraft is a 7th hour open to any junior or senior. Students can see Ms. Weeks for more information and to sign up for Fall 2023.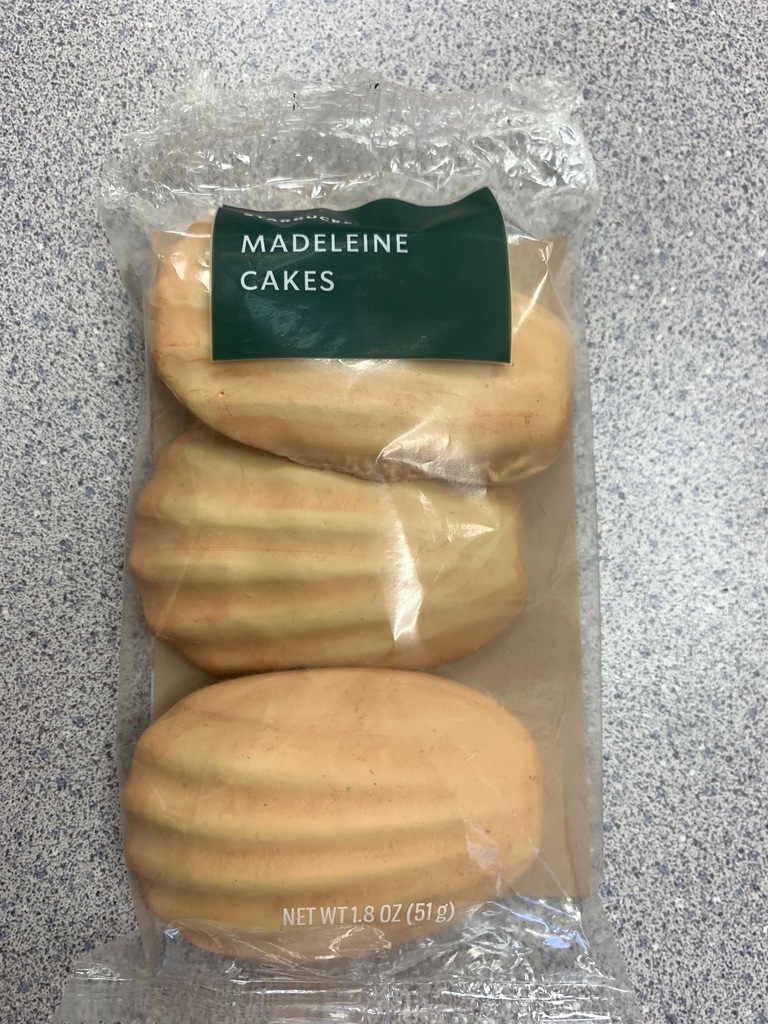 Congratulations to the Huron Valley Winter Guard! The guard competed at the Winter Guard International Regionals in Indianapolis this past weekend and had 2 outstanding performances. On Saturday, during prelims, the group had a strong performance earning them a spot in the finals for Sunday. Sunday's performance was outstanding, raising the bar even further. The group finished the weekend with a 70.4 and a 5th place finish in their first ever appearance at this regional. Way to go HVWG!!!

Milford High School proudly displays a class composite from each graduating class in the hallways. 1985's class composite has been missing for years, but Ms. Pawley, our media technician, and Ms. Hoye, our office para, were able to bring it to life by searching and recreating it. Also available are archived yearbooks from the past on the MHS website. So no matter where you are, you can look at them!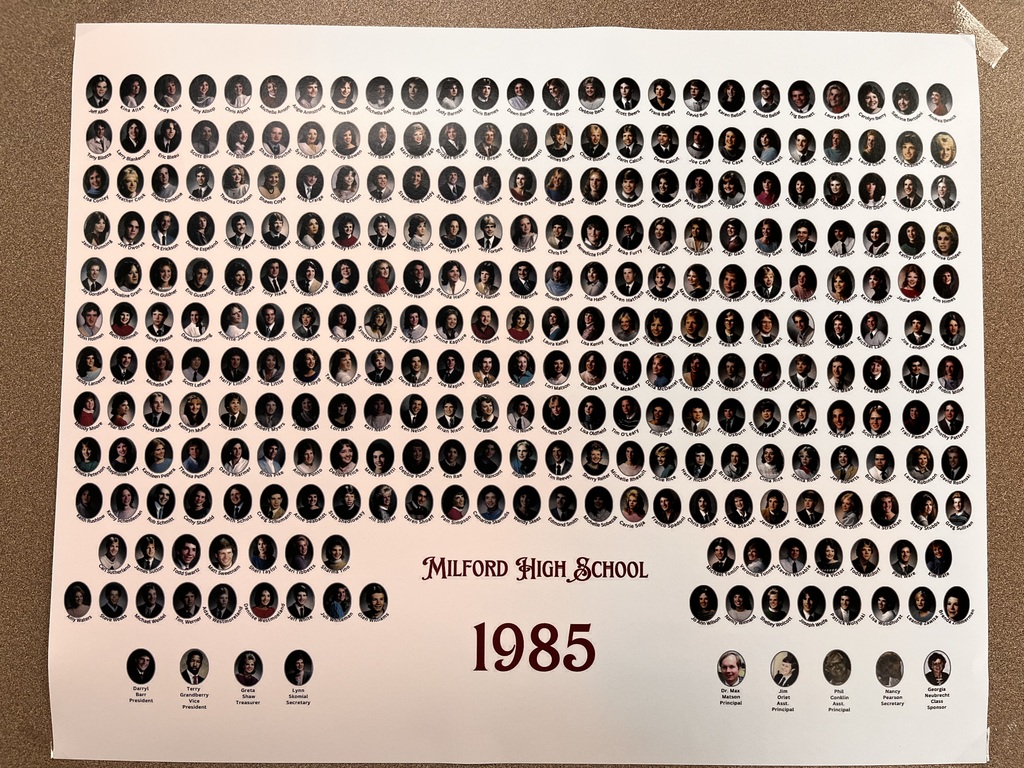 Dear Junior Parents and Guardians, On Thursday Feb 9th, 2023 there will be a planning session for Senior Break for the class of 2024. It will be at the Lift at 6:30pm. Please follow the Instagram account @milfordseniorspringbreak2024.

Huron Valley Schools has released it's 2023-2028 Strategic Plan with our initial focus on Goal Statement two, which deals primarily with our Resources and Infrastructure. To learn more, head to hvs.org and click on the Strategic Plan tab. #HVSsuccess

Good morning Milford staff and families, Due to the snow day today, here is the updated exam schedule. Thursday, January 26th (1st and 4th periods): 1st-period EXAM: 7:21 - 8:50 Passing: 8:50 - 9:00 4th-period EXAM: 9:00 - 10:28 Friday, January 27th (2nd and 5th periods): 2nd-period EXAM: 7:21 - 8:50 Passing: 8:50 - 9:00 5th-period EXAM: 9:00 - 10:28 Monday, January 30th (3rd and 6th periods): 3rd-period EXAM: 7:21 - 8:50 Passing: 8:50 - 9:00 6th-period EXAM: 9:00 - 10:28 Thursday, Friday, and Monday are exam half days with a 10:28 a.m. dismissal. Please note the first day of Semester 2, will be Tuesday, January 31, 2023, and will be a full-day schedule (7:21-2:03) Enjoy your snow day, be safe and remember to study! Go Mavs!!

Thank you Mrs. Lutz for taking a lesson about credit scores and making it more engaging for not only the students in your class - but everyone that was walking by!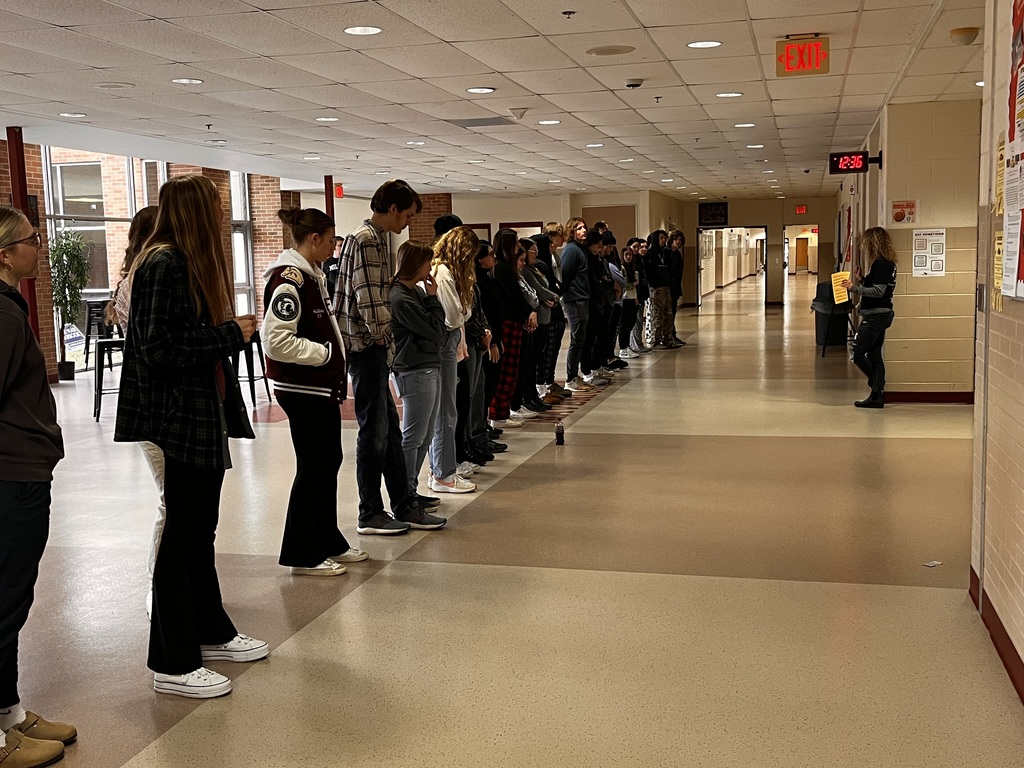 Today during our seminar time, students were seen utilizing their time by either getting some one on one peer tutoring, attending a Mental Health Awareness Workshop put on my our school social worker, psychologist and coalition, or taking the next steps to prepare for post secondary education in our career center.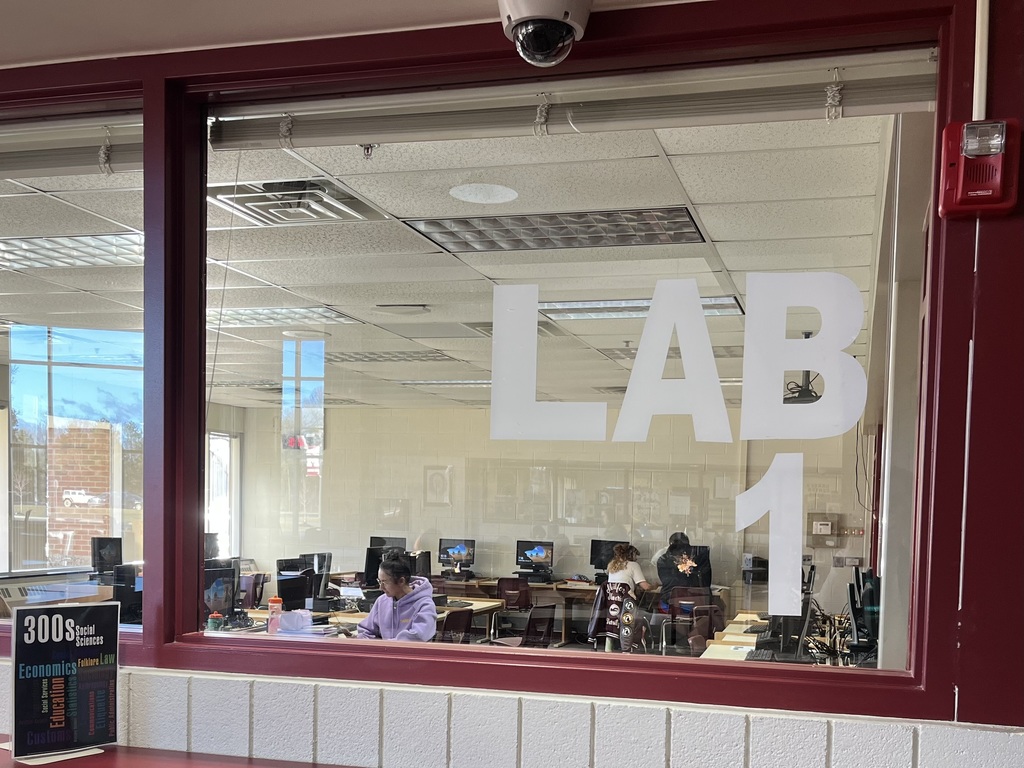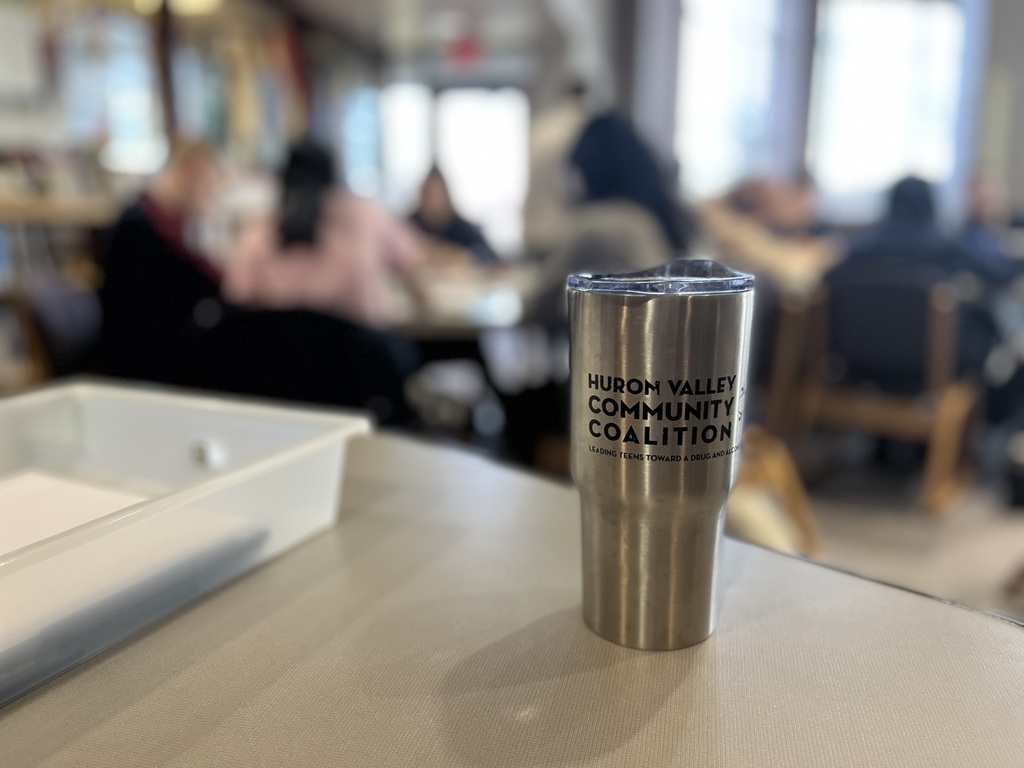 Next week - Final Exam Donut Sale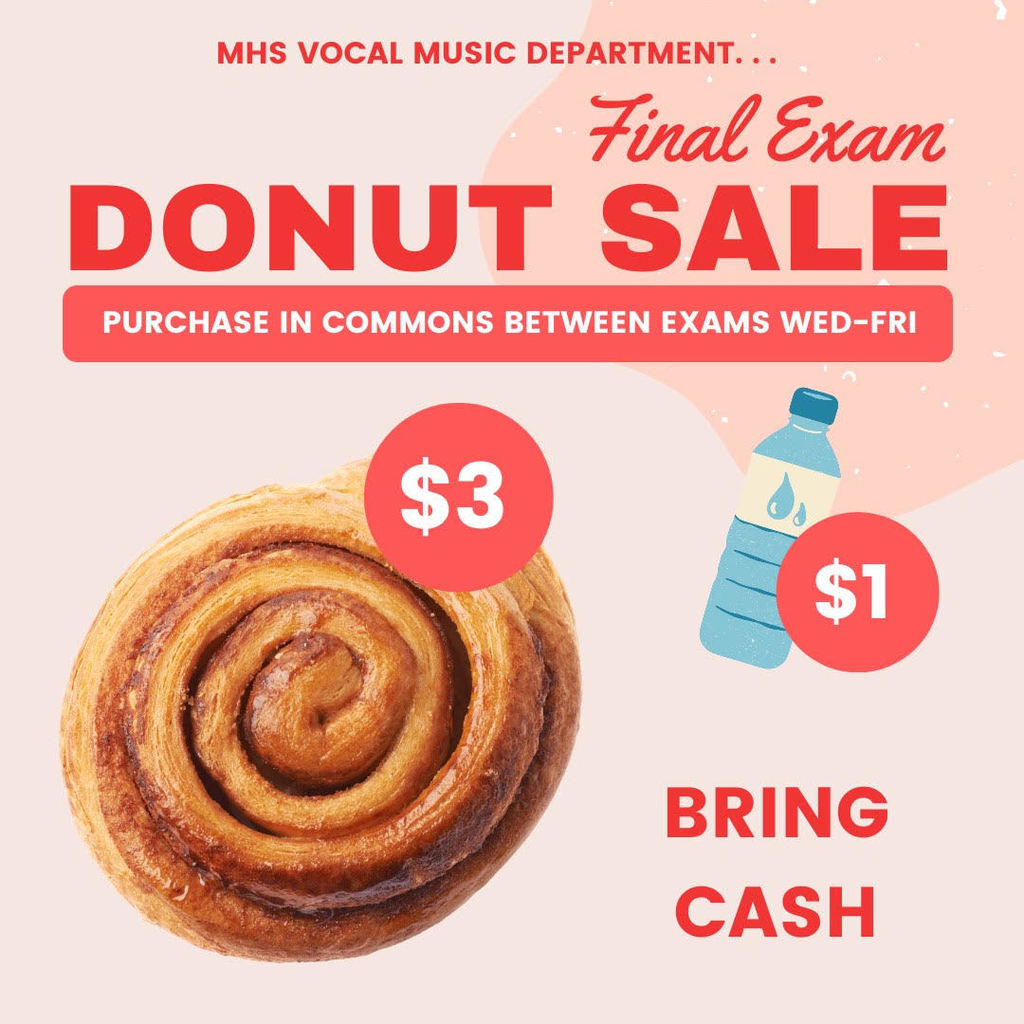 The Milford High School Student Council is selling finals care packages to benefit the class of 2023. Semester exams can be a stressful time for students, so these care packages are a great way to send a nice surprise to your student, friend, or even yourself. For $10, students will receive snacks, a drink, sweets, pencils, and a personalized note from you to encourage them during finals week. Care packages will be delivered to your students on Tuesday, January 24th before exams. Feel free to reach out to
milfordclassof2023@gmail.com
or
Emily.mienkwic@hvs.org
with any questions or concerns. Here is the link to the Google Form to order your care package. When paying on Venmo, please include the full name of the student receiving the Care Package. Here is the Venmo account: @milfordstuco23. The last day to submit an order is Saturday, January 21st. Thanks for your support! Milford Class of 2023

It started as a school project - which quickly turned into friendships. The Unified Basketball team at Milford High School connects general education students with special education students - watch the following video to learn more about this unique program. #HVSsuccess
https://fb.watch/i085LMpvl7/

Parents and Guardians- The next Parent Council meeting is scheduled for Jan 19th from 9am-11am please come to the front office and sign in and we will direct you where to go. Please see the agenda attached. We look forward to seeing you.

For those interested in joining the MHS ESports team, there will be an open practice/tryouts next week. Practice for those that make the team will begin on 1/30. Tryouts/practice will be from 2:30-4:00 in room 321, and all games will be played on a PC. If students would like to play on a controller, they must bring their own wired controller. Any questions, see Mr. Wagner.

This week Mrs. Crows AP environmental class invited Mr. Stacks from Exotic Zoo Educational Wildlife Programs to come in and visit her classes. They learned about various species adaptations and habitats. Students had the opportunity to get a personal and up close encounter with the variety of animals Mr. Stacks brought in.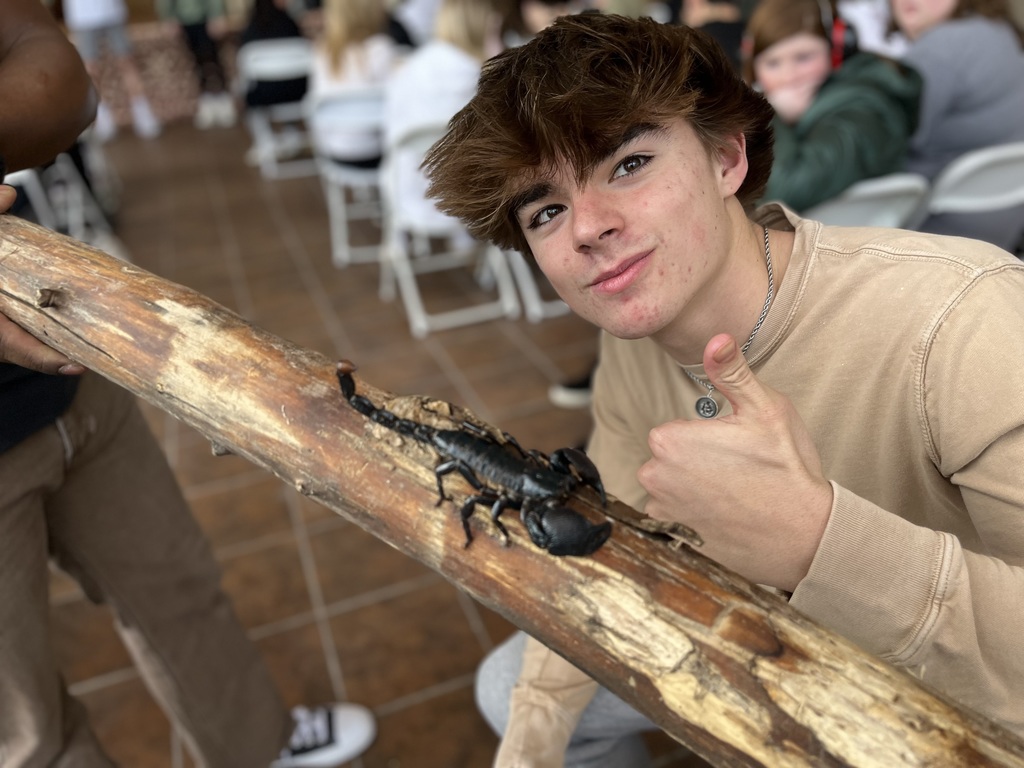 Wishing you a Merry Christmas and Happy New Year!

Have a restful break, we will see you January 4th, 2023!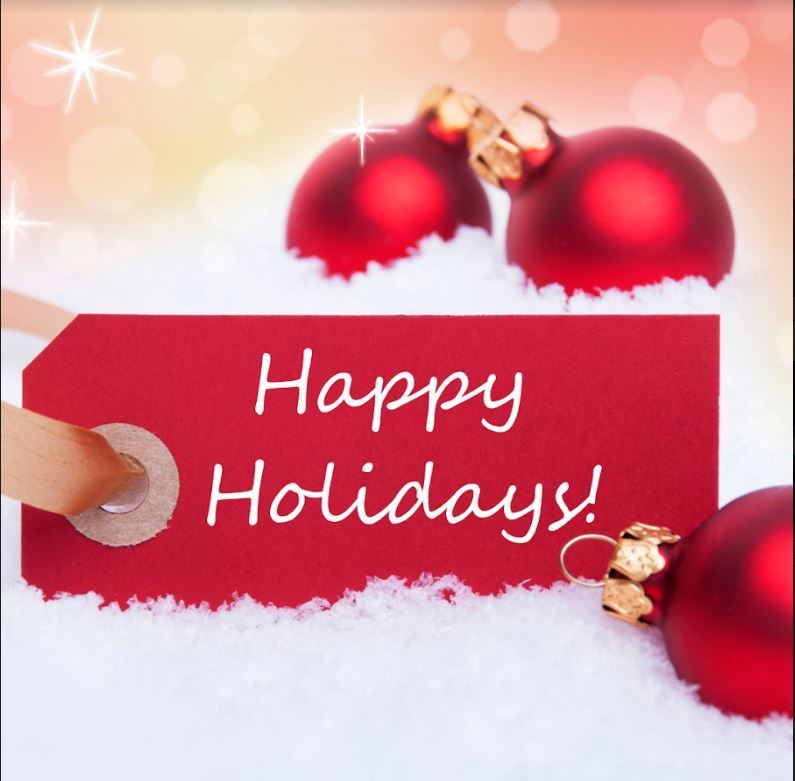 Yesterday was Monster Delivery Day!!! Students in our MHS CTE Stagecraft class had the task of taking a monster drawing made by a Highland El JK student and creating a fully realized stuffed version. They presented the final monsters yesterday!!! Always one of their favorite projects!!! Thank you to Mr. K and his JK class (and Dr. Campbell) for helping us with this project.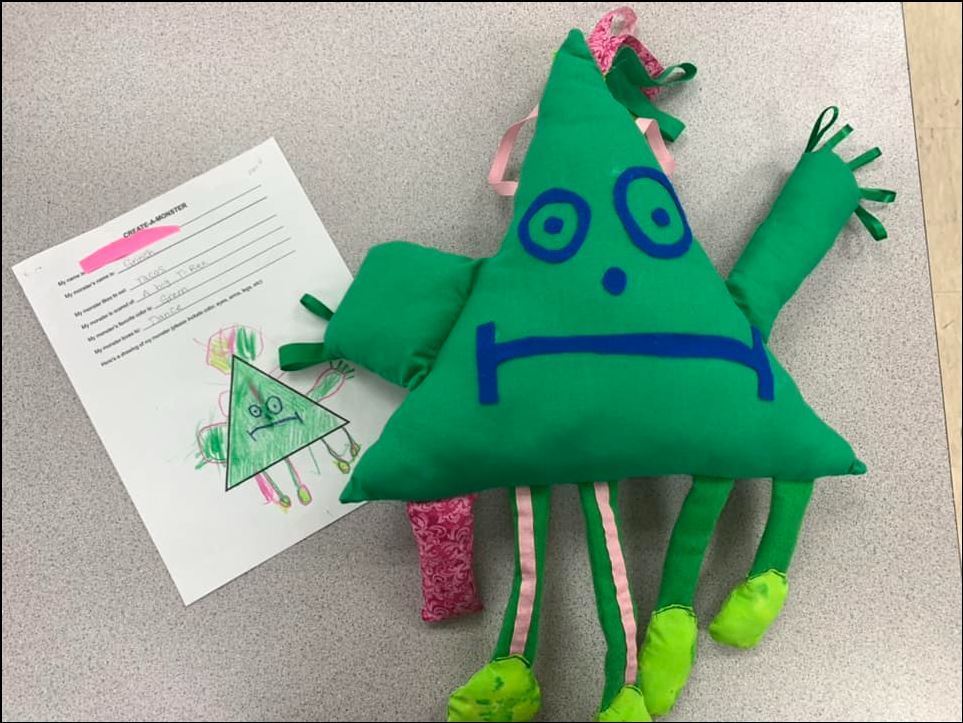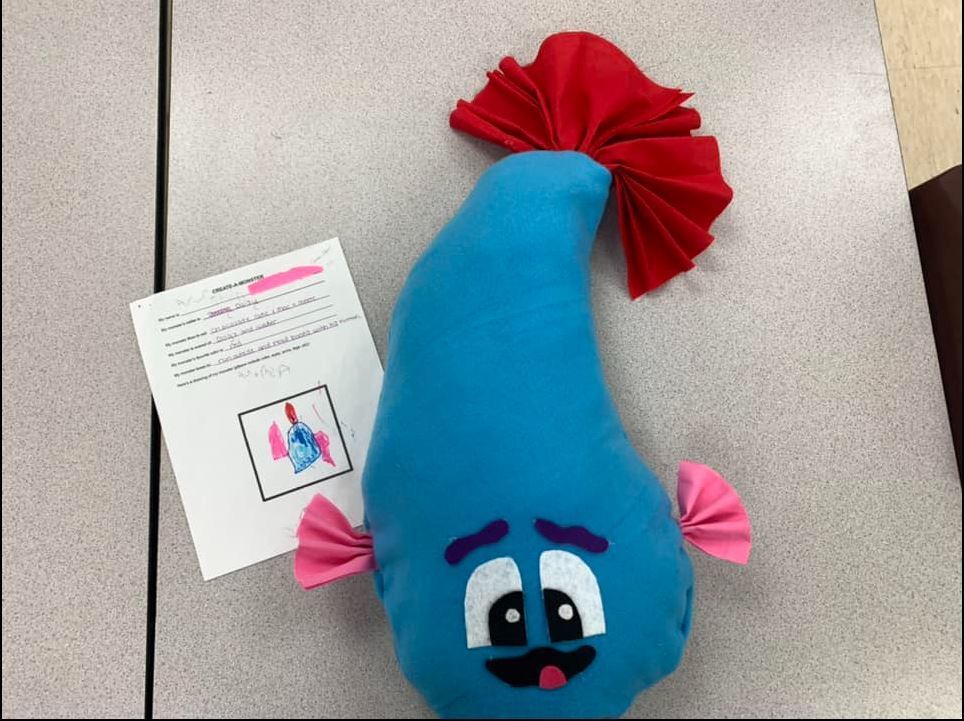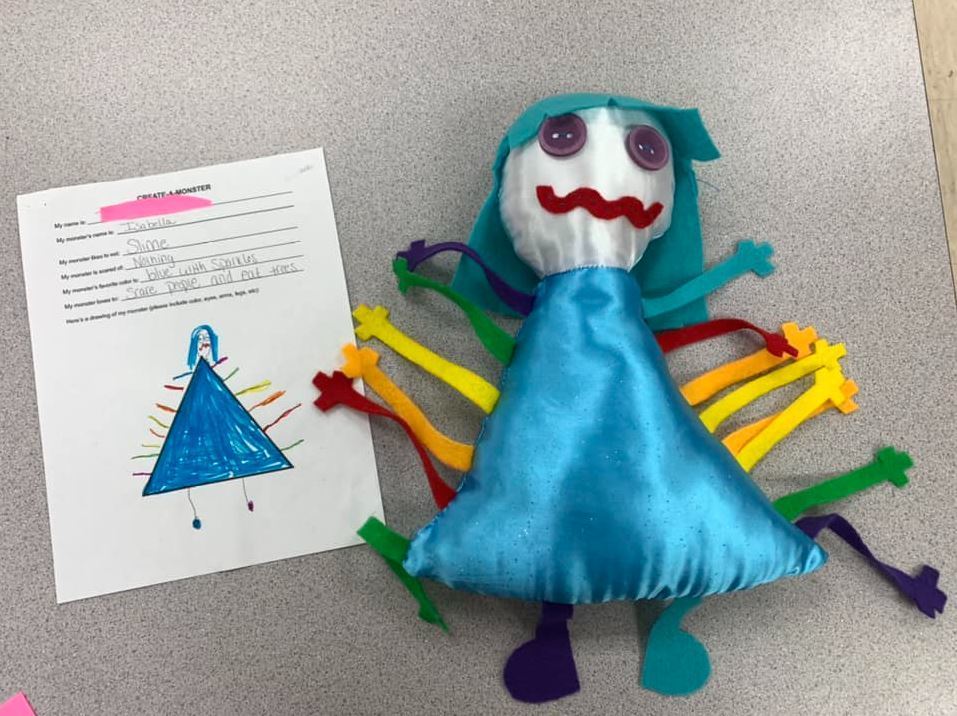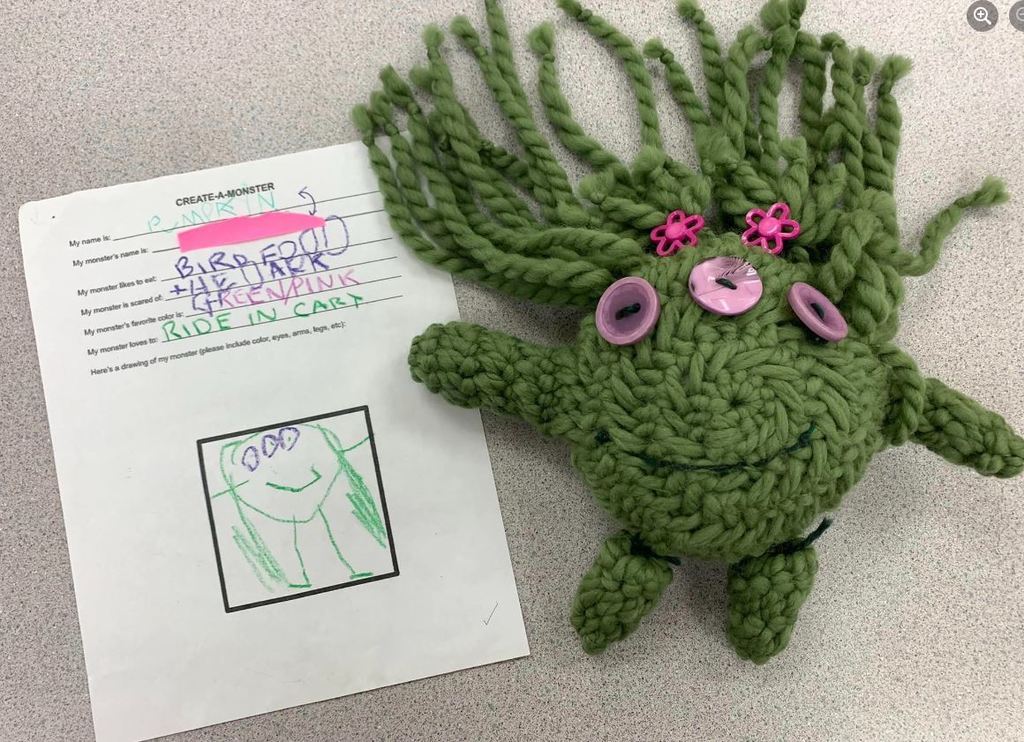 What awesome kids! We outgrew our stair picture and had to move to the commons. After a long day of competing, lots of medals came home with our Mavericks. Maverick DECA is truly amazing.-- If you see any of these students this week, please congratulate them on a job well done. Each event has 3-4 flights. Milford students do not compete against other Milford students in their flight. That is why you will see several getting the overall (going on to the State competition) in each category. Milford did an amazing job representing our school and our students really stood out against other Oakland County schools.