Milford Memories is in need of volunteers ,especially the cornhole tournament Saturday and Sunday, the run on Sunday, the kid activities area all three days, some help on Sunday with clean up, and the blind canoe race. Sign up at
https://www.milfordmemories.com/volunteer-sign-up/


These underclassmen students wrote essays and applied for scholarships towards summer camps and enrichments they have planned over the summer. We look forward to hearing from them in the fall to see what they learned and how it impacts their lives. Milford is proud to support all grade levels with scholarships.

Help support our students with a project for DECA.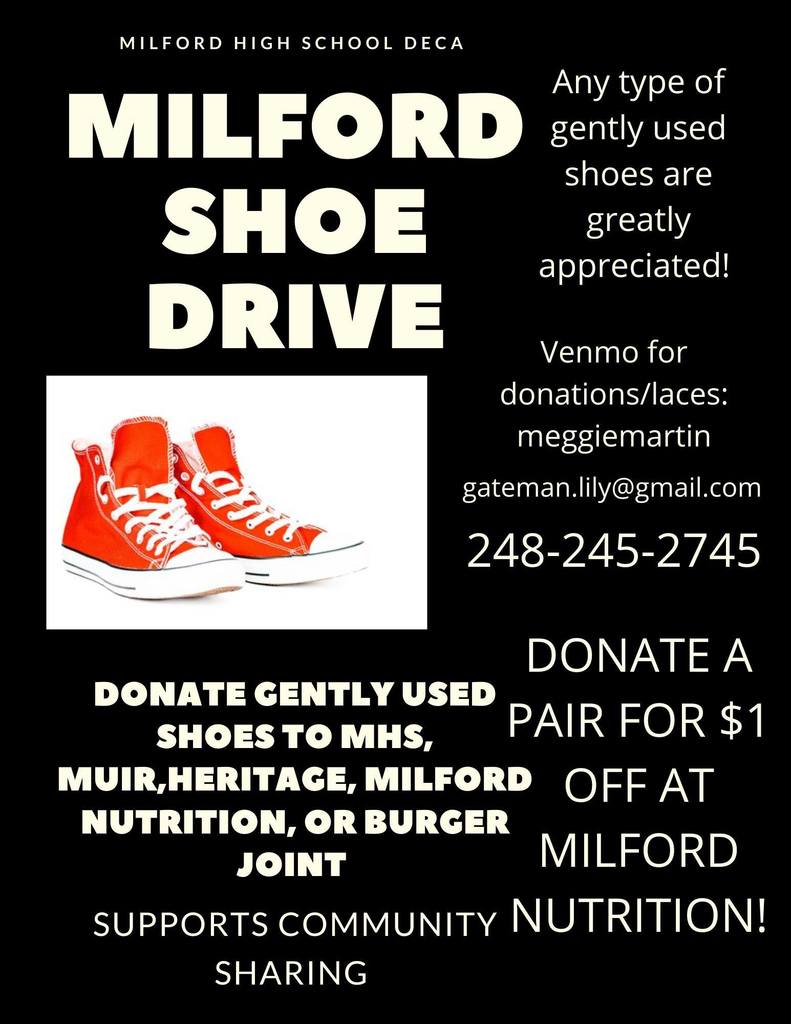 Just a reminder that HOT robotics team applications are due on Monday June 13. The applications can be found on the team website hotteam67.org If you have any questions, see Ms. Gleason in rm 200.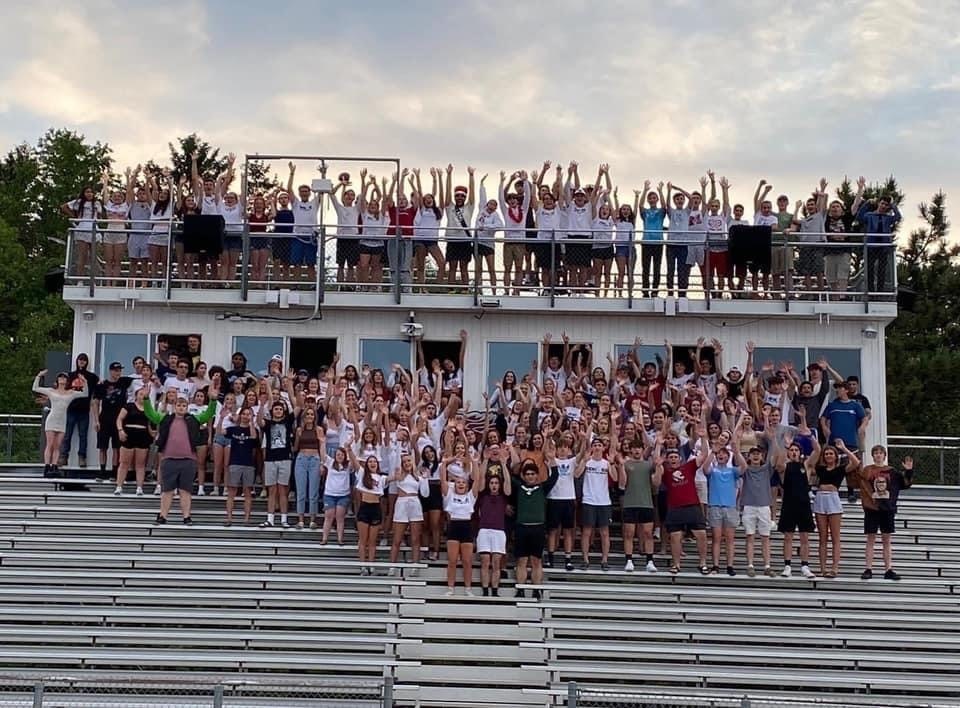 ESports Parents meeting on 6/1 at 6pm in the MHS Media Center.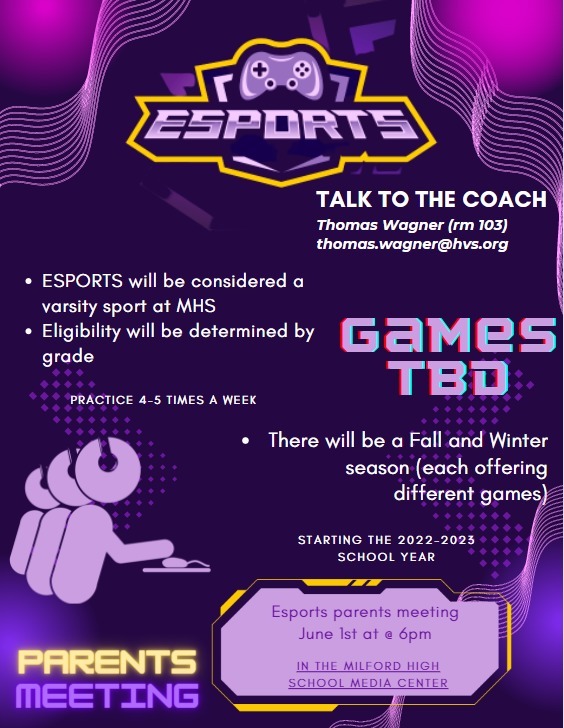 Class of 2022- wear your college/future plans gear as we say good bye to MHS on Wednesday 6/1.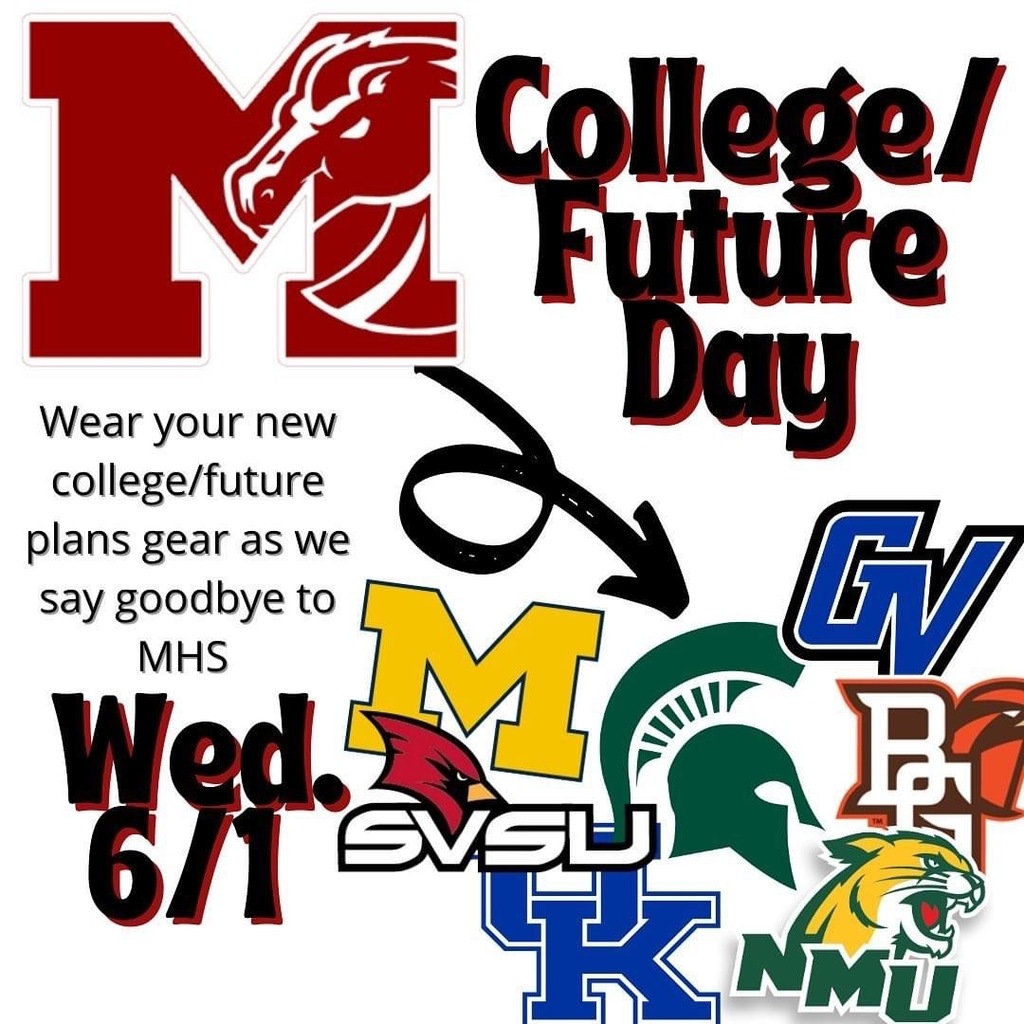 Senior sunset tonight. Start at 8:00pm on the MHS Football field.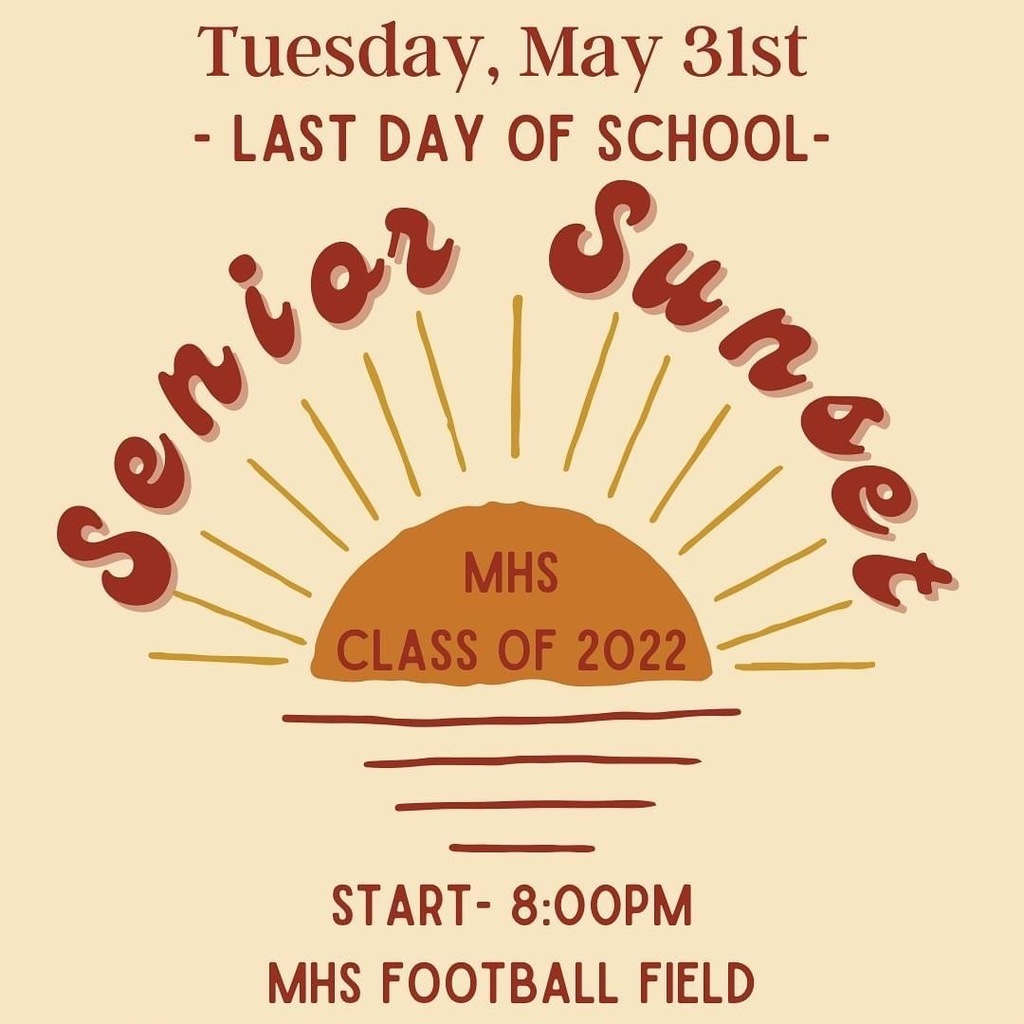 Milford High School will be presenting a Mock Car Crash this morning (between 9:30-10:30 a.m.) today in front of the school. All juniors and seniors will be able to witness the real events that take place during a car crash, such as ambulances, police cars, a fire truck, and hearse demonstrating an actual rescue and medical transport. No students will actually be injured in this event, and police cars are not at the school for any real emergency. As real as it may look, everyone will simply be acting out a scenario of what could happen in a car collision.


Calling all future STEAM leaders. If you are interested in technology, engineering, programming, design or marketing, the HOT Robotics team is the team for you! The HOT Team is recruiting for the 2022-2023 season and will hold an information meeting for students and parents to introduce the HOT Team, discuss our activities for the season, and answer your questions. Please join us June 1 from 6-8 PM in the Milford High School LGI for more information. Applications for the team will be available at the meeting and are due June 13th.


This past Wednesday, Milford High School honored 154 individual students and 26 scholarship recipients at the Class of 2022 Senior Honors Convocation. These students maintained a 3.50 and higher GPA their entire high school career in addition to being involved in multiple extracurricular and community activities. Each of these students has worked tirelessly to be the best and this academic feat could not have been accomplished without a high degree of dedication, perseverance, and commitment to their academics. These students exemplify the HVS Vision: Inspiring and Building Futures, One Student at a Time. We look forward to them continuing their post-secondary education at some of the top universities in Michigan and around the country. These Seniors are Milford High Schools' brightest and best.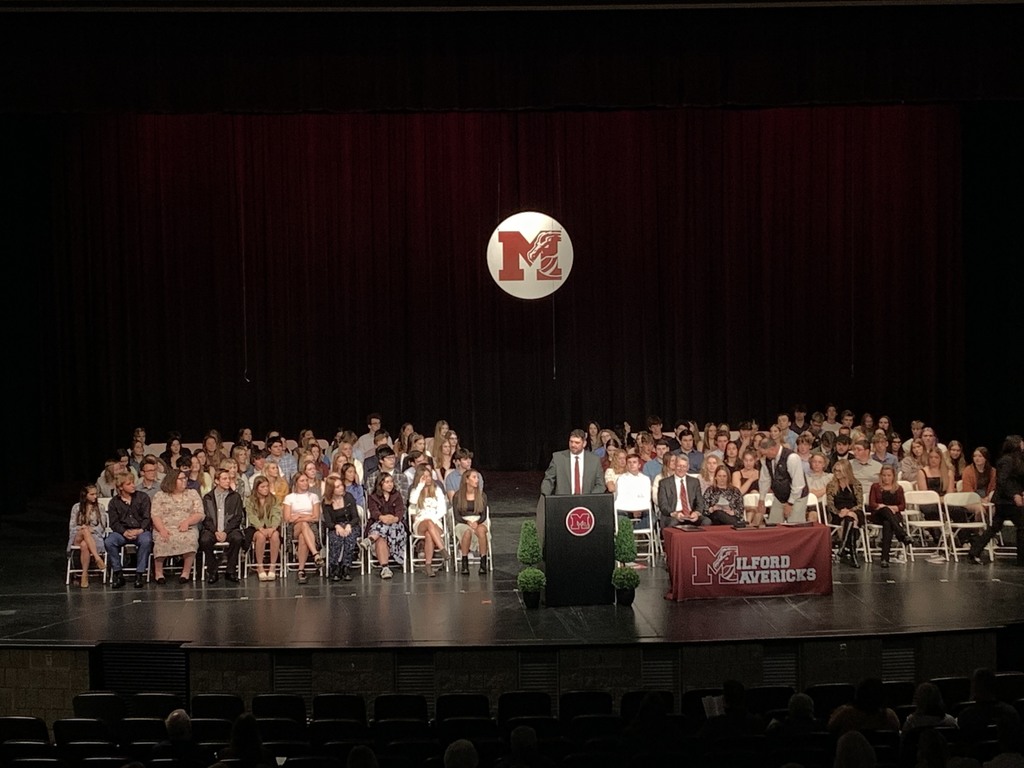 Be sure to check out the Milford High School Facebook page for all the exciting things happening this week in Charity Week!


Applications for next year's student council representatives are outside of room 318. Everyone must apply. Applications are due by May 20th. You will be notified if you are on the ballot by May 23rd. Elections will be held June 1st through the 3rd. This is a great opportunity to get involved in a leadership activity at Milford.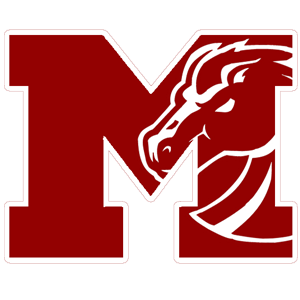 At our Coping Skills workshop today, 45 students came down to learn about how journaling, mindful breathing, coloring, and fidget toys can be helpful when feeling anxious. We can't wait for more workshops like this!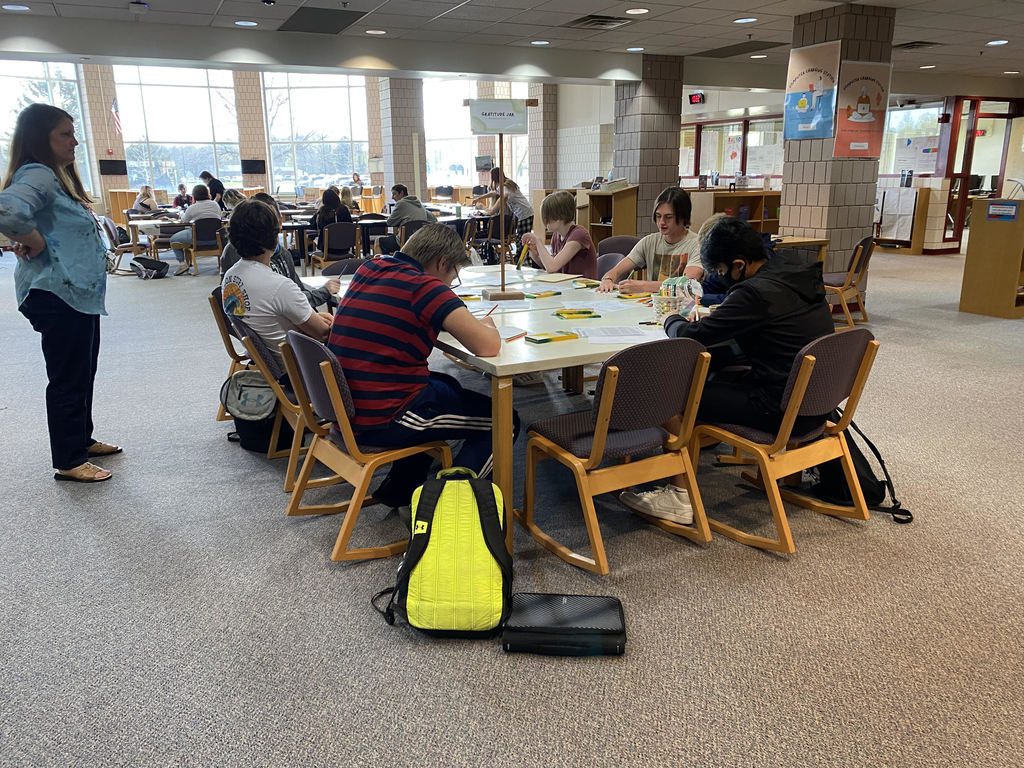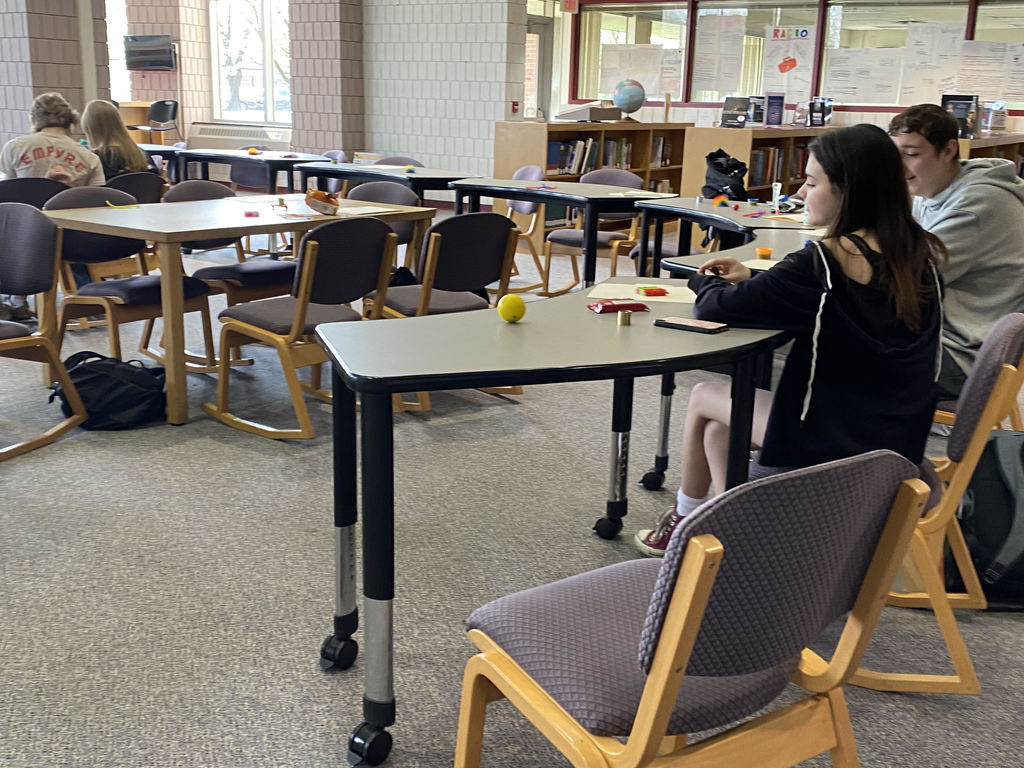 Luke Preston was recognized on Monday night as Milford High School's CTE Student of the Year. Luke is currently a CEO for the VE's Mavco, Inc.

MHS Parents- We have been asked by many people how they can support the MHS Charity Week and we wanted to make sure we communicate all of the different ways to help. First off, encouraging your son/daughter to participate in the week is number one. Not only are we supporting a great charity in the John Drypen Foundation but we also want this to be a memorable week for your son/daughter. A few parents have reached out about donating additional money to purchase a MavPass for students who may not be able to afford it. We will absolutely take additional donations and apply it towards and "Adopt a Mav" fund. Our students running our ticket table will keep track of those who donate extra and will put it towards the fund and distribute MavPasses and event tickets accordingly. We are accepting all forms of payment. Cash, checks, credit card, and Venmo. Ticket purchases can be made in the commons at all lunches. Venmo ticket purchases and donations can be made @mhscharityweek2022 and students can show proof of purchase at the table to receive their tickets. Our students are putting a lot of information on social media so check out the Milford High School Facebook Page or Brucemaverick Instagram for more information. Any questions please email
MHSLeadership@hvs.org
. Thank you for your support of this years Charity Week.


MHS Students and Parents- Here are the details on Milford Gives Back Week here at MHS. Our goal is to support our community in the best ways possible. Here are a few specific ways to help and some of our participating businesses. Anyone can participate in any of these events (open to all students). Tuesday, May 3rd (students day off) The Novi Escape Room is giving Milford High School Students a discount as a part of our Milford Gives Back Week. Students can go with their friends for $12 off per ticket when students use the promo code MILFORDHIGH. Students will need to book in advance via escaperoomnovi.com, select their room and then click on "Add promo or discount code" and enter MILFORDHIGH which will deduct $12 from each ticket. All bookings MUST be made in advance… Thursday, May 5th Order Burger Joint for Lunch. Fill out the Google Form sent to your email address, and pick up your Burger Joint in the Coffee Shop on Thursday. Burger and Fries will be $6. Pay during lunches through Thursday. Saturday, May 7th – Milford Gives Back So far we have 3 different places looking for help this Saturday. Sign up on the Sign-up Genius link that was sent to your email address, to help out our local businesses. Anyone MHS student can sign-up to help. Get a group of friends together to help out our community on Saturday morning. MHS Leadership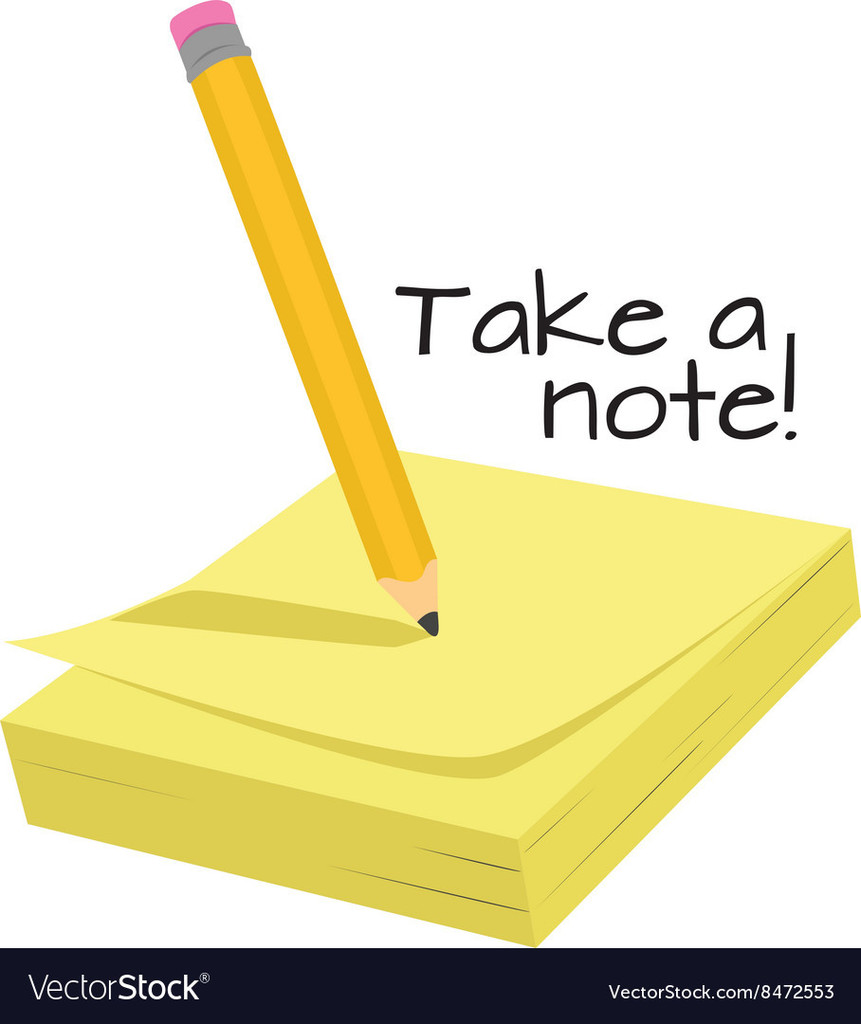 MHS Parent Council is scheduled to meet THURSDAY, MAY 5TH, 2022 from 9:00-10:30 a.m. at Milford High School. Topics on the Agenda are: MHS Bond update, Recap - Professional Learning May 3rd, Spring Choir, Concert May 3rd 7 PM, Blood drive May 12th, Charity Week May 16th-20th, AP Testing Information, Soiree Choraleers Concert May 20th at 7 PM, Spring Band Concert May 25th, Mock Car Crash May 25th, Senior Information, and District Parent Council update/ SEL Task Force. All MHS Parents are welcome to become members of the Parent Council.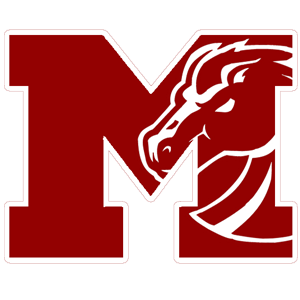 Extended days - You are invited to the Milford High School Spring Art Show, CPA Lobby. May 3, 2022. The show will now run until May 19, 2022, in the CPA Lobby.

Thank you to The Genisys Credit Union for coming to our Personal Finance classes on Tuesday. The Reality Fair simulates one year of independent living and teaches the students how to manage their finances with a set budget via an app. They choose a career, are assigned a credit score and have to navigate through buying housing, clothing, food, etc. It's very interactive and is a real eye opener for them.