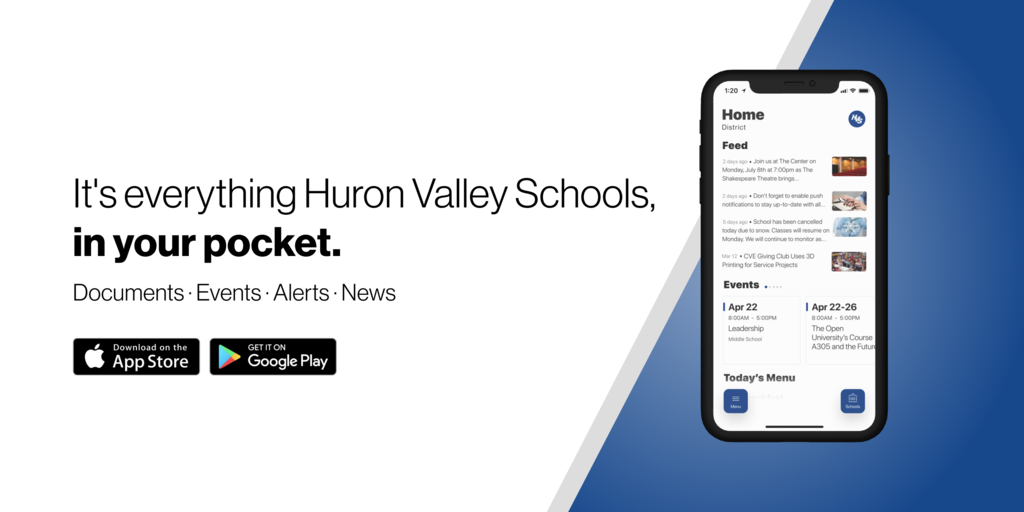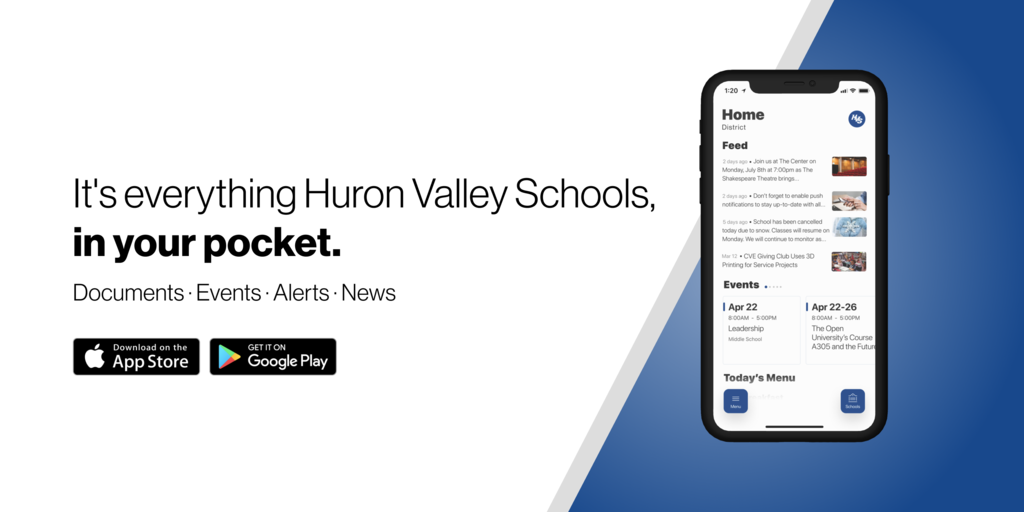 This week, a great collaboration took place between students from 3 high schools in our district @ the 2022 FIRST Robotics competition hosted by MHS, Lori Gleason & the H.O.T. Team! They truly are the H.eros O.f T.omorrow! After a 2 year hiatus (where their last competition was first of many planned competitions, yet the last event before Covid hit out state) they returned with a phenomenal robot ready to take on the challenge this year.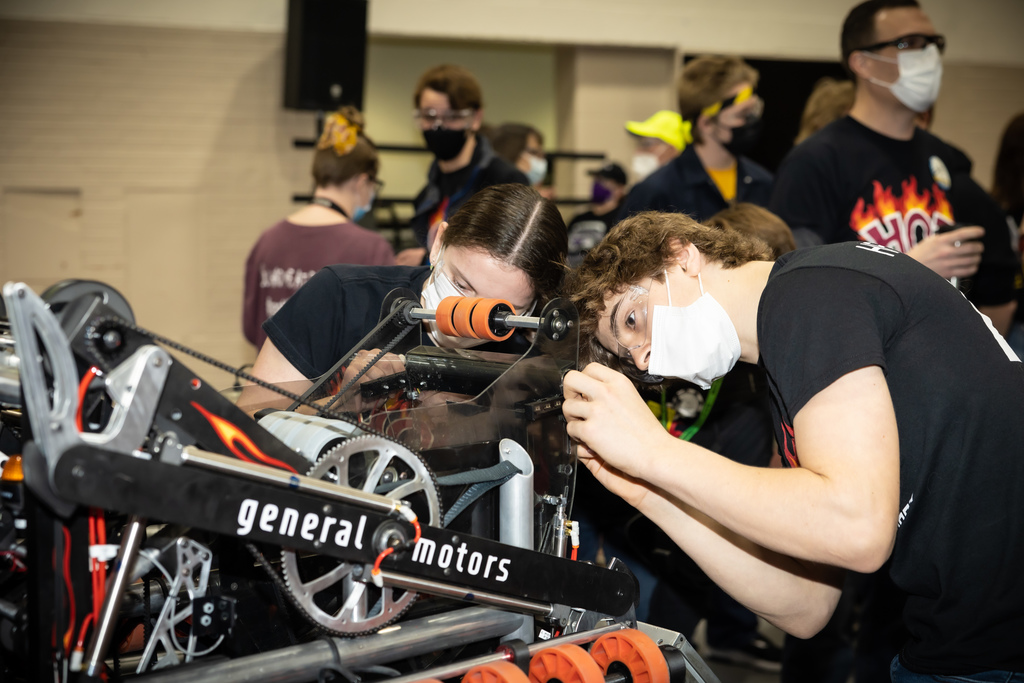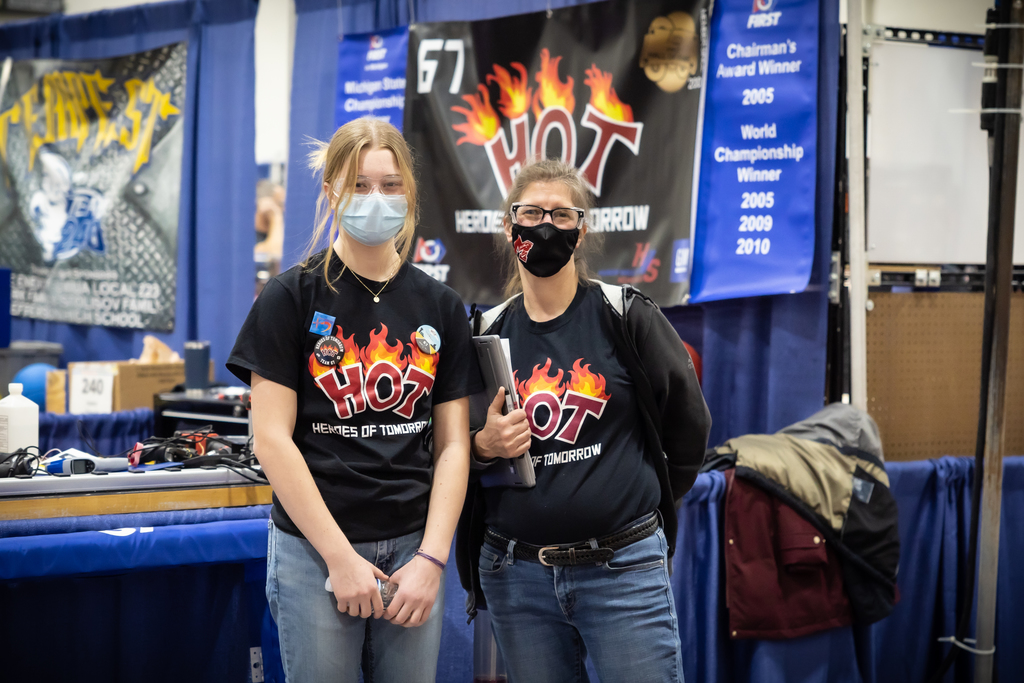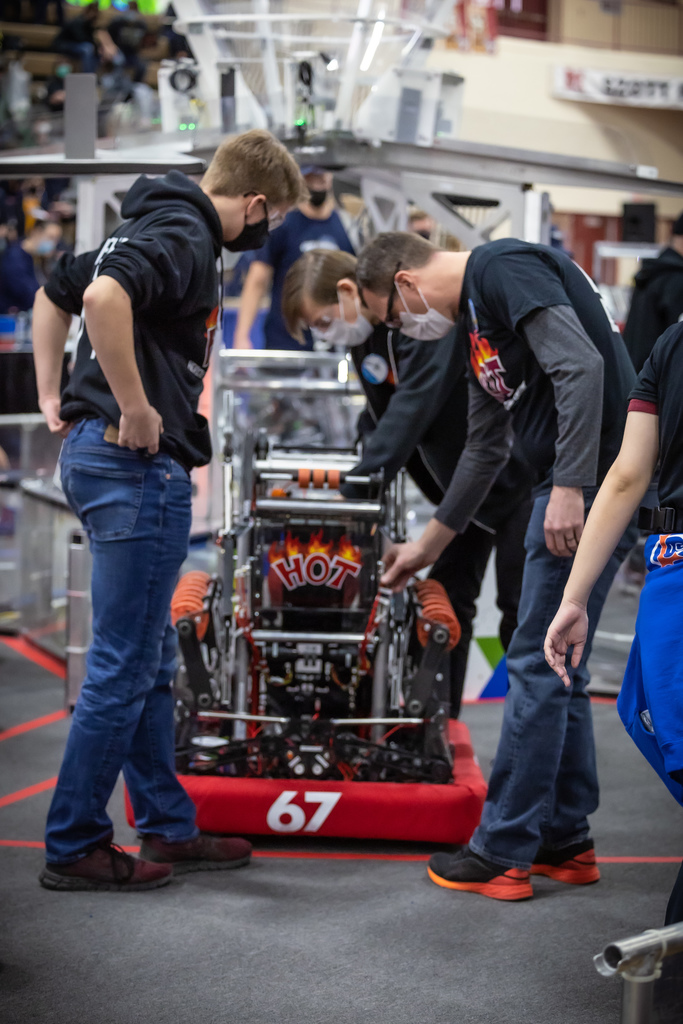 MHS Parent Council is scheduled to meet THURSDAY, MARCH 17, 2022 from 9:00-10:30 a.m. at Milford High School, in the LGI. ~Topics on the Agenda are: PSAT/SAT Testing Information AP Testing Information Scheduling for the 2022-23 School Year POPS Concert 3/18 (7 PM) 3/19 (1 PM/7 PM) Spring Break 3/28-4/1 All MHS Parents are welcome to become members of the Parent Council.

A big congratulations to the HOT Team for winning the Quality Award at this past weekends robotics tournament held here at MHS.

We had an amazing three days at the MI DECA State competition with 45 great students competing in 20 different events. The growth and learning we saw happening before my eyes was a-m-a-z-i-n-g. 13 students were invited to compete at ICDC and 30 additional medals were received. Additional #mideca #milforddeca ~ Ms. Sommer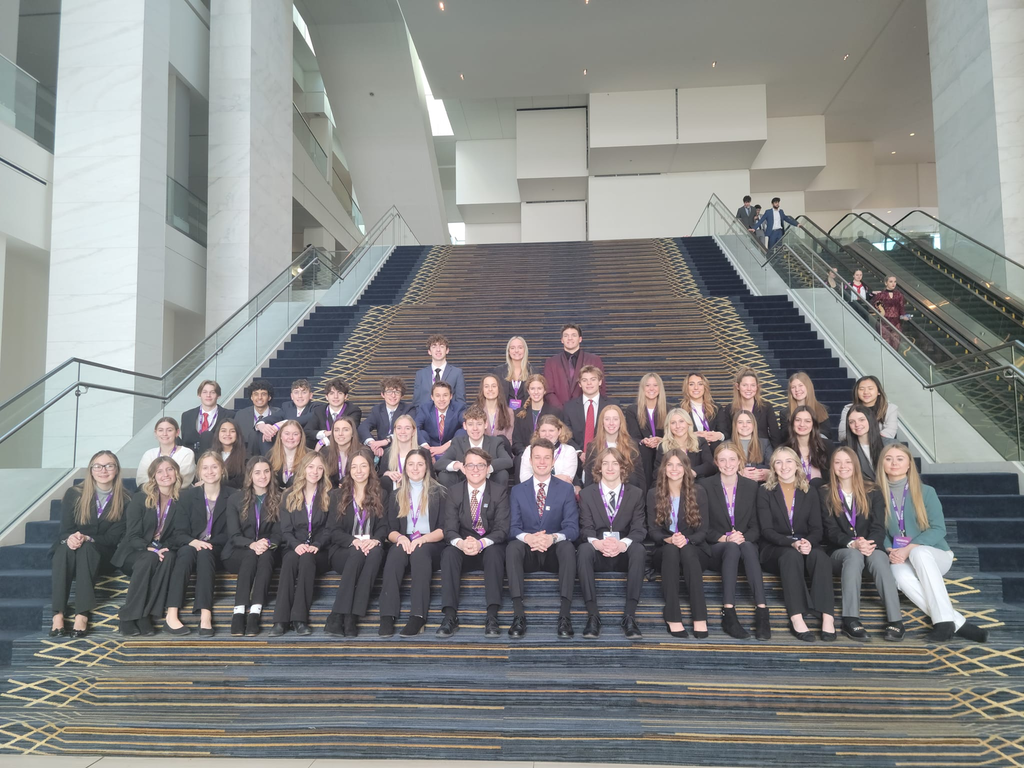 This past weekend, at the Gibraltar Carlson Invitational for Winter Drum Line, Huron Valley Percussion had a great performance in competition and finished in 2nd place with a 77.05. The group has been working incredibly hard and is gearing up next for State Championships held at Lakeland on April 9th. Congrats to HVP!

For the first time in 2 years, the Huron Valley Virtual Enterprise International (VEI) programs at both MHS & LHS traveled to compete in a state wide trade show at Frankenmuth, MI (formerly NYC, an international event). Carrie Smith, the Michigan State Coordinator and Wendy Schmidt, the Great Lakes Regional Director (former LHS VEI), sponsored this event and Scott Rolando and Kaye Sommers supported their students in this unique opportunity.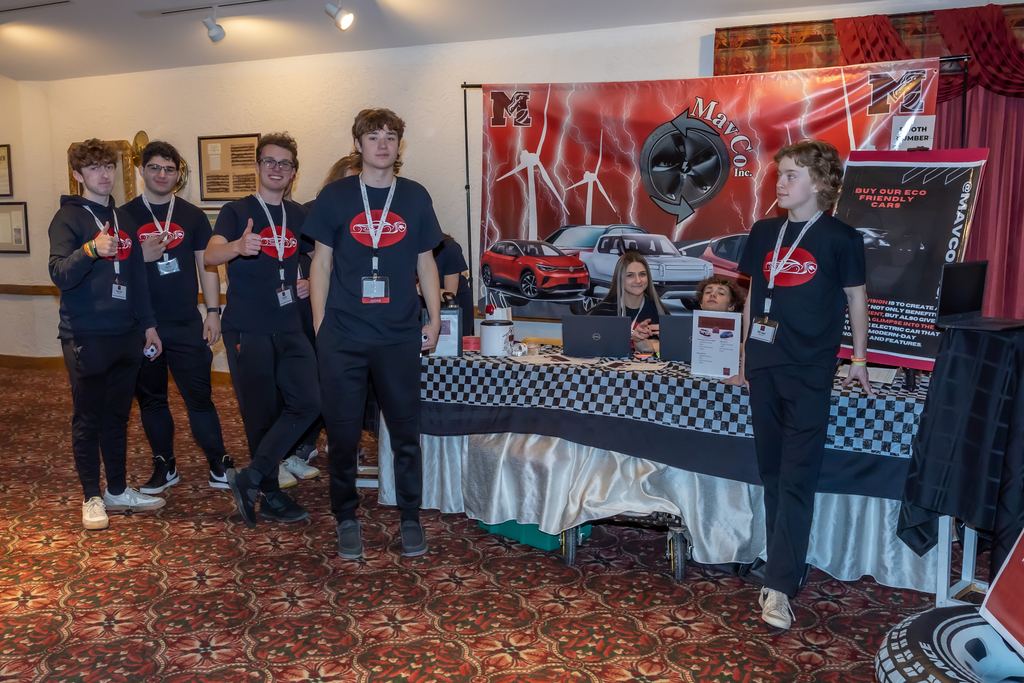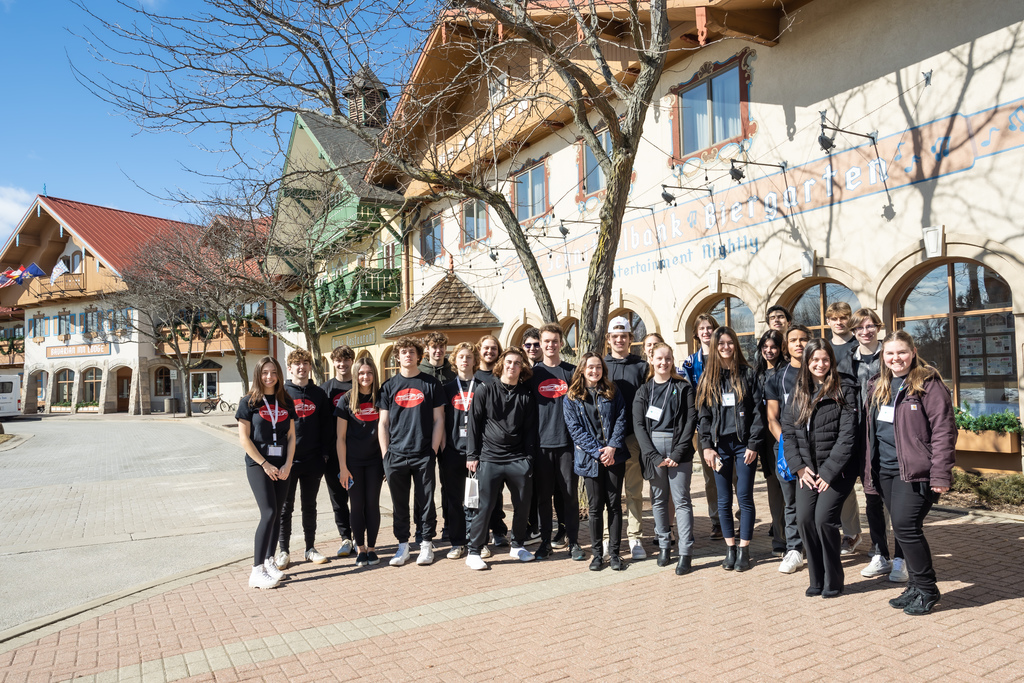 Save the date. The Milford Robotics Tournament is in the Field House here at MHS this weekend. Opening Ceremonies start at 10:30-11am immediately followed by Qualification Matches -see
https://firstinmichigan.us/FRC/milford/
for an agenda. This is open to the public, with is no admission fee.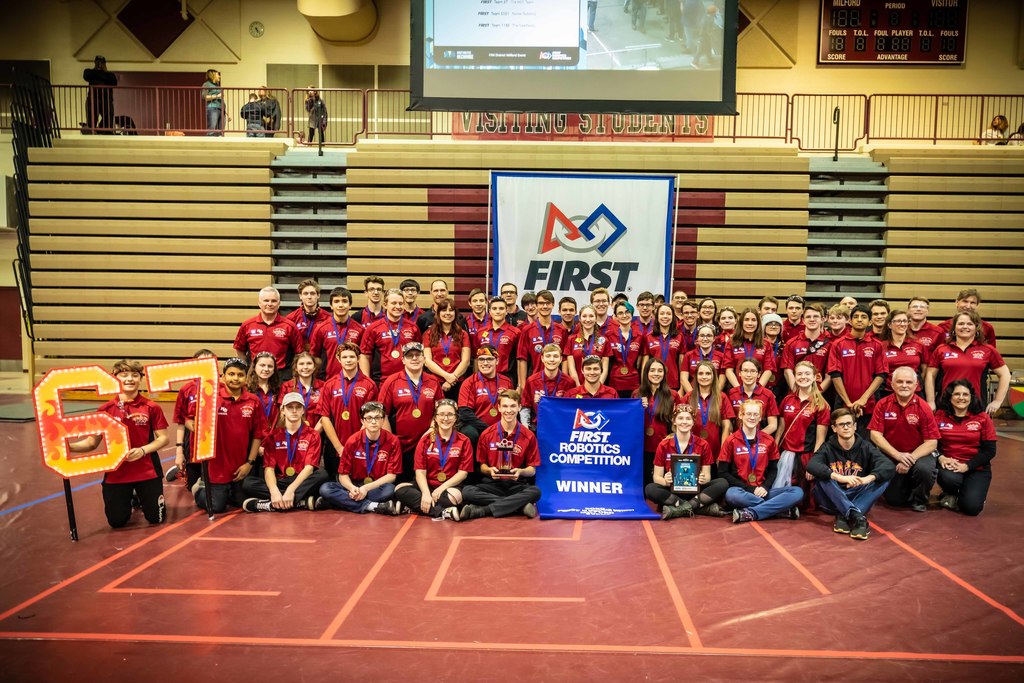 It's National School Social Work Week, and at HVS, we have some of the best. These professionals help students deal with mental health and behavioral challenges and provide academic and classroom support. They also help in developing education policies and work with teams to support crisis interventions. Thank you, HVS social workers! #HVSProud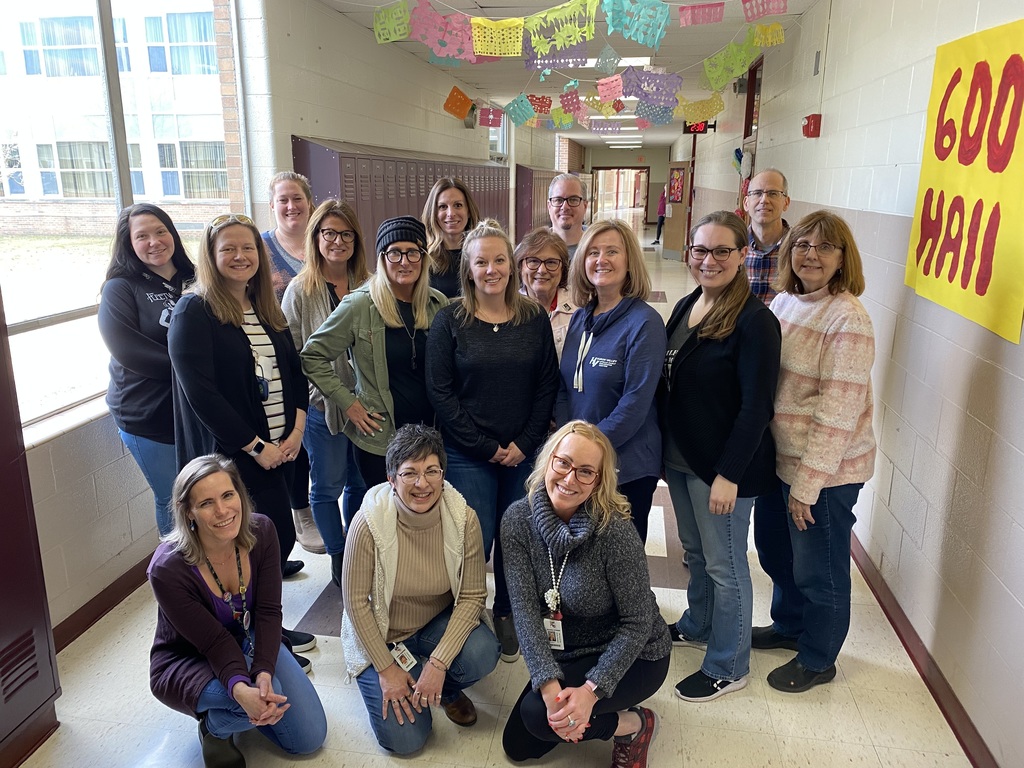 A group of Junior Optimist Club members attended a two day training on the topic of peer resistance. This amazing group of 10 students are in the process of visiting fifth grade classrooms around Huron Valley Schools. They spend approximately one hour talking with the fifth graders about how to resist pressure and say "NO!" in a variety of different dangerous and destructive situations, such as drinking and vaping. These Junior Optimist Club members have enjoyed working with the fifth graders & are excited about being a positive influence!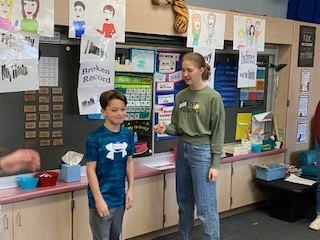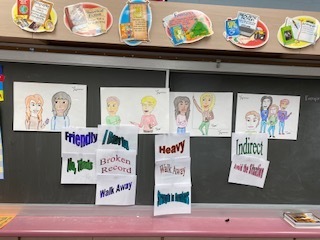 This past weekend, the Huron Valley Alliance Winter Guard competed in their second national regional at the WGI Flint Regional competition. The group had another strong showing, finishing in 5th place in finals with a 75.97. The group has made great strides this year and is growing every week. Their next event is on March 20th at Troy Athens HS. Congratulations HVA!

The MHS Parent Council that was originally scheduled for Thursday, March 3, 2022 is being rescheduled to THURSDAY, MARCH 17, 2022. The agenda for this meeting will follow at a later date.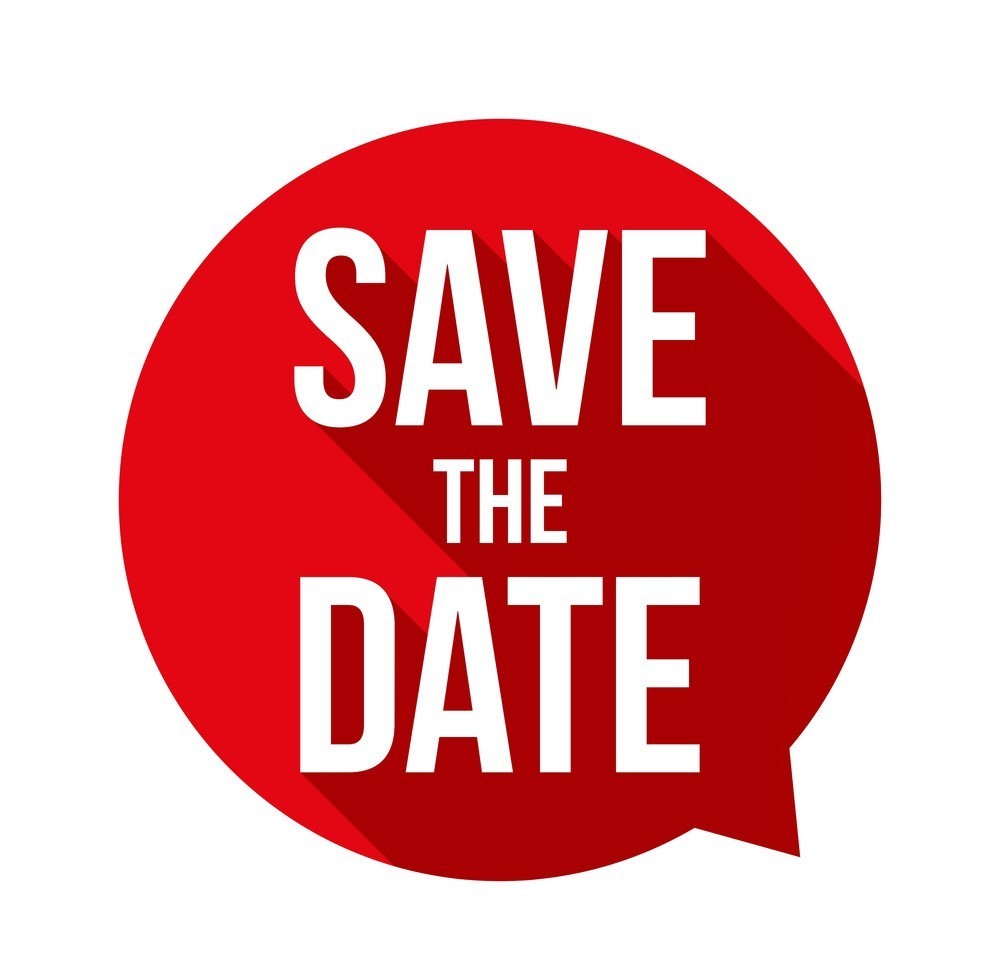 You've got to see it to believe it! Come watch HVS' very own robotics HOT Team in action at this year's FIRST ® Robotics Competition Milford District Event. Join us as over 35 teams compete in this year's game, RAPID REACTSM. Presented by The Boeing Company, the game theme challenges teams to reimagine "the future of safe, high-speed travel and lightning-fast deliveries through innovative engineering, creative thinking, and teamwork," and the HOT Team is up for the challenge! The Milford District Event competition is a free event held at Milford High School: Friday, March 11 (opening ceremonies scheduled to begin at 10:30, competition matches from 11:00-7:00) Saturday, March 12 (opening ceremonies scheduled to begin at 9:00, competition matches from 9:30-5:00) The Heroes of Tomorrow (HOT) Team is the HVS FIRST Robotics team and is represented by students from Lakeland High School, Milford High School, the Huron Valley Virtual Academy, and IA-West. The team is primarily sponsored by Huron Valley Schools and General Motors and meets regularly during our 6-8 week build season at the General Motors Proving Ground. Written by Ryan Hyatt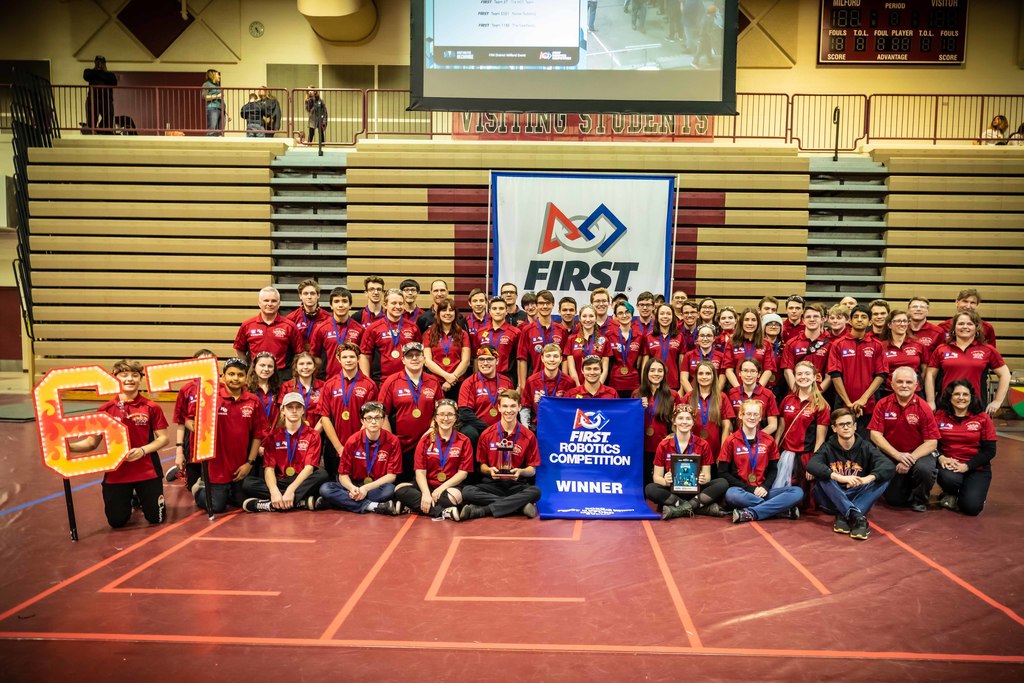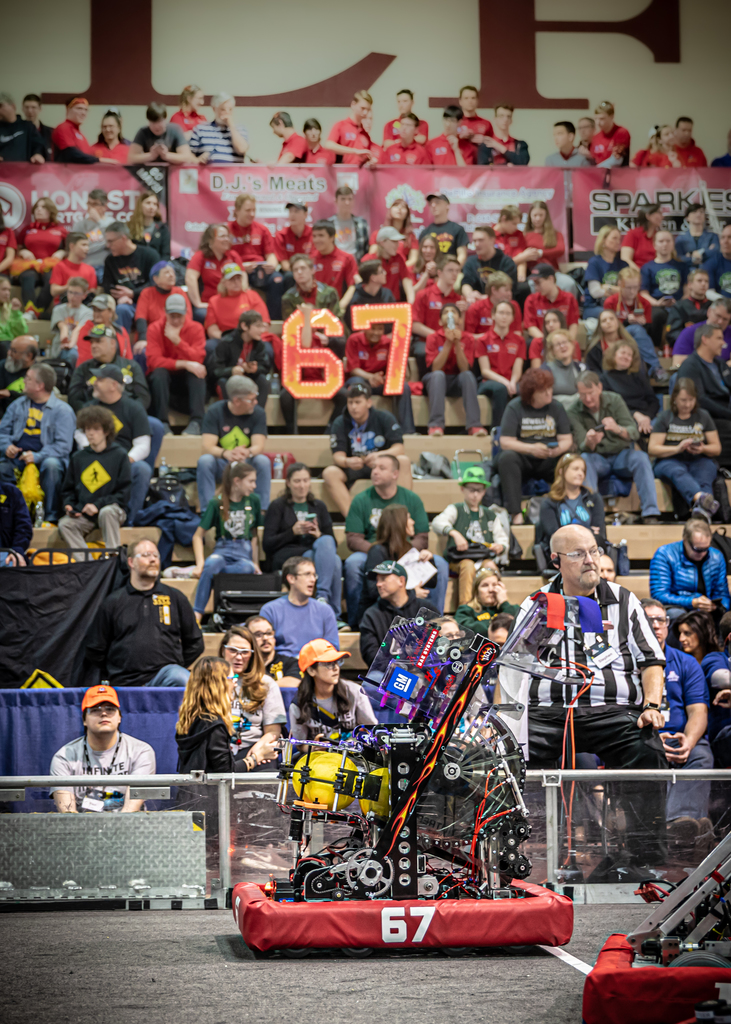 Huron Valley Marching Band new member information night, March 15th, 7pm in the LHS Band Room. Be a part of a great new tradition in Huron Valley!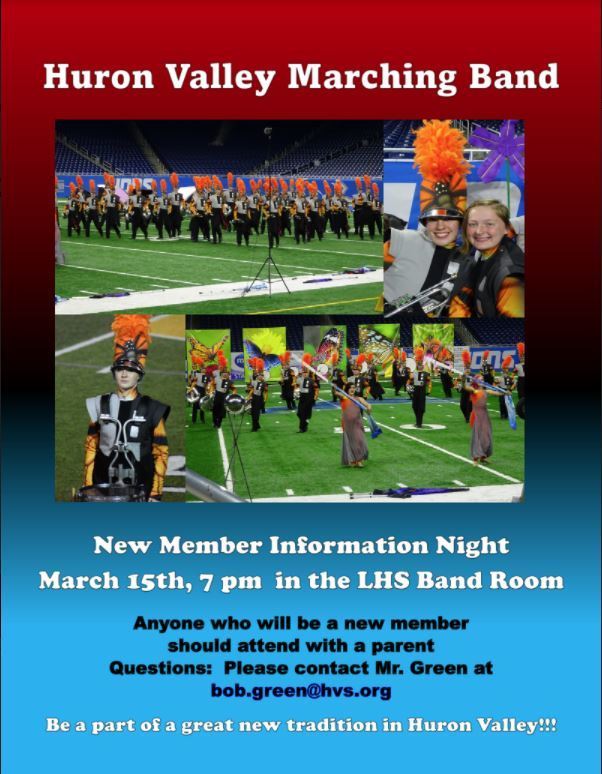 Be sure to check out the February issue of The Milford Messenger, found on the Milford High School website.

This past weekend, at both LHS and MHS, our band programs pulled off a double-header by hosting two major invitational competitions at our schools on the same day! The guard show for the MIchigan Color Guard Circuit was at Milford, while the drum line show for the Michigan Alliance for Performing Arts was at Lakeland. Our band programs came together to make this all happen (first time anyone has done this that we are aware of). Besides two very successful shows events, our Huron Valley Alliance WInter Guard finished 3rd in their class after an amazing run, scoring a 66.47. The drum line, Huron Valley Percussion, had a great run as well, and finished 2nd in their class with a 68.45. Special shout out to all the custodial staff, athletic directors and our trainers at both schools, administration, and everyone who helped make the shows possible. I am extremely proud of all our band parents, families, our kids, our band alumni, and everyone who helped make the weekend a success.

Coming into the season we knew we had solid crew of boys that could do great things this season and knew we had a good chance to win states this year. After the first race of the season we won in dominating fashion, I really knew this team was destined for a great season. During the second race of the season the boys set a league record winning 28 of 30 heats in one race. We ended winning our last 3 races going undefeated for the season bringing home the King of the Hill Championship for the East League. We went into the state qualifiers undefeated and knew we had a target on our back, after the season we had. But the boys came into the race with the confidence knowing they could continue winning and that what they did. They ended up winning the state qualifier by 137 points punching their ticket to the state finals. From Coach Jesionowski- We came into the State Finals on high note, having an undefeated season and knew we were one of the favorites to win it all. We knew if we raced consistent we could win the whole thing. We in fact did that and all the boys never finished outside the top 3 in all there heats and we ended up winning the State Championship by 179 points and finished the season undefeated.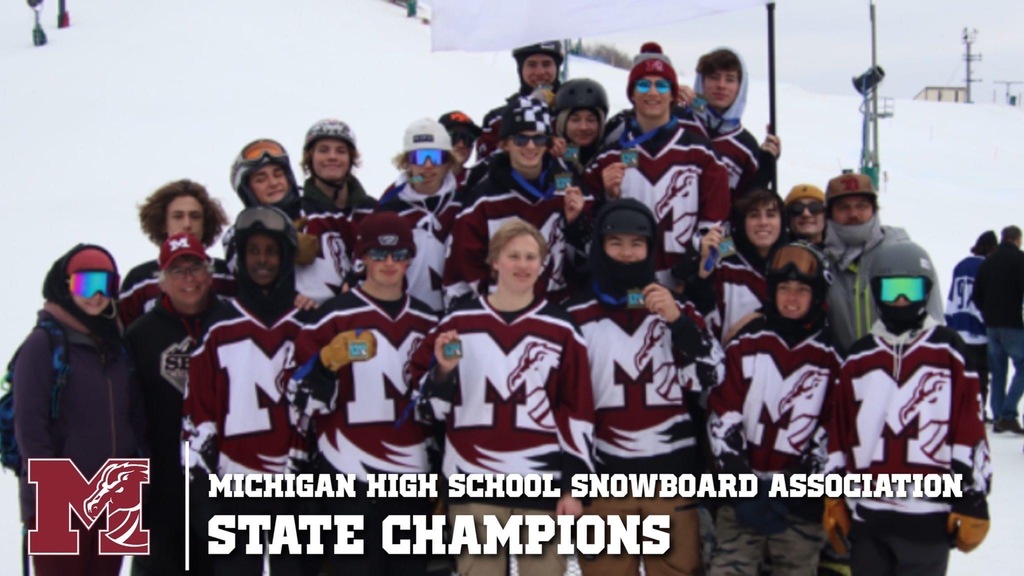 We're sending a great big 'Thank You!' to all HVS bus drivers and transportation staff today. Not only do they travel a combined 7,000 miles every day to get our students safely to and from school, field trips and sporting events, they also go above and beyond to support HVS families with their Angel Tree project every year. #HVSProud #NationalBusDriverAppreciationDay

All Huron Valley Schools are closed tomorrow, Friday, Feb. 18, due to weather and road conditions. School resumes Wednesday, Feb. 23, after winter break. Enjoy your snow day!