Welcome to the Muir Choral Music Web Page!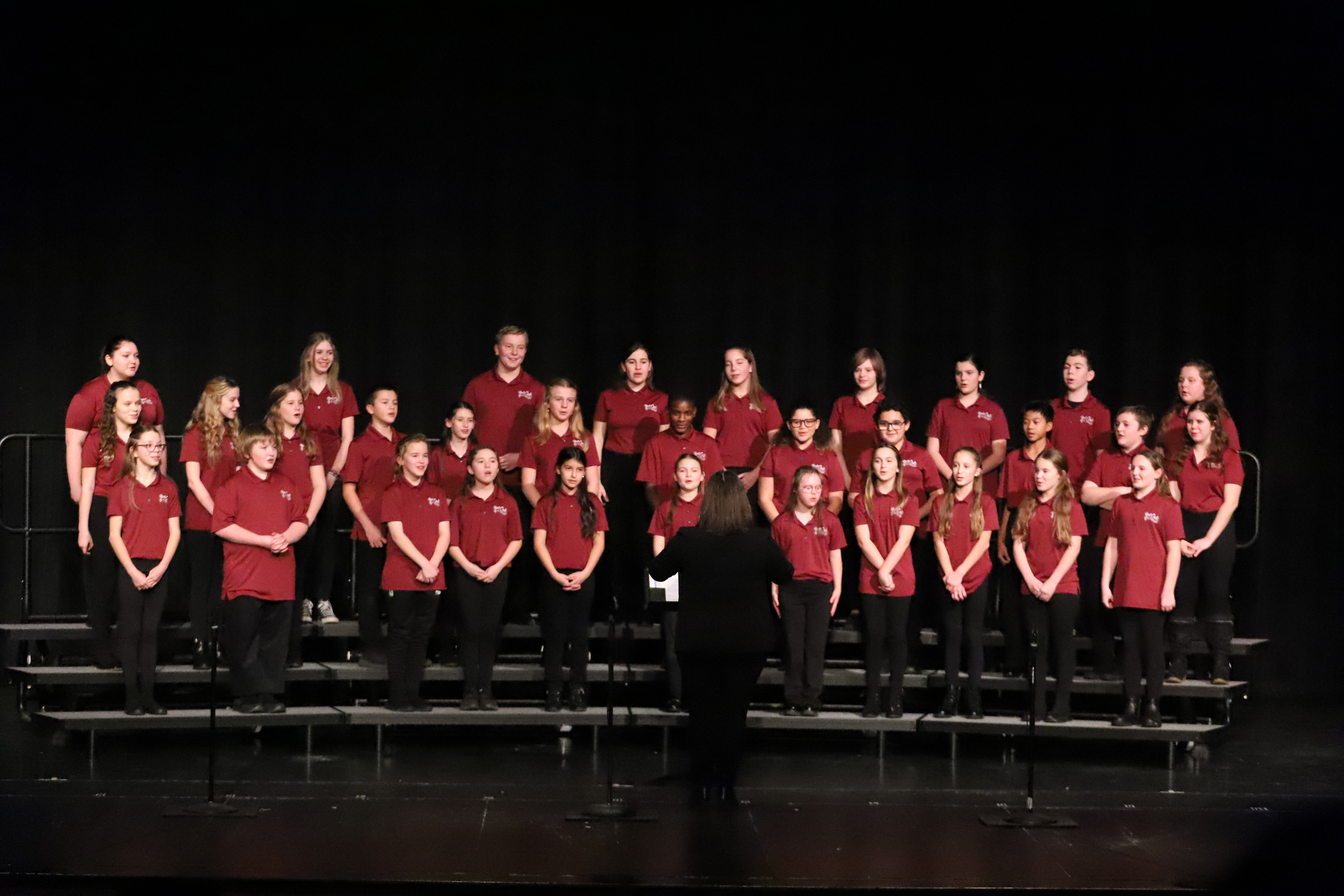 Director: Megan Gallagher
(248)684-6222
6th Grade Choir
Sixth-grade choir is an introduction to the choral world. We learn how to read music, blend our voices, and how to perform. The choir goes on field trips to performances and shows as well as collaborates with the other middle and high schools. Choir is about exploring our voices, working as a team, and experiencing new music.
7th & 8th Grade Choir
Seventh and eighth-grade choirs are a continuation of exploring the choral world. We continue to learn how to interact with our music, find harmonies, and perform in a professional manner. The choirs go on field trips to shows and choral competitions as well as the potential for overnight trips. Also, we collaborate musically with the other middle and high schools. Choir helps you build teamwork skills and become a better musician all while being a part of the HVS choir community.