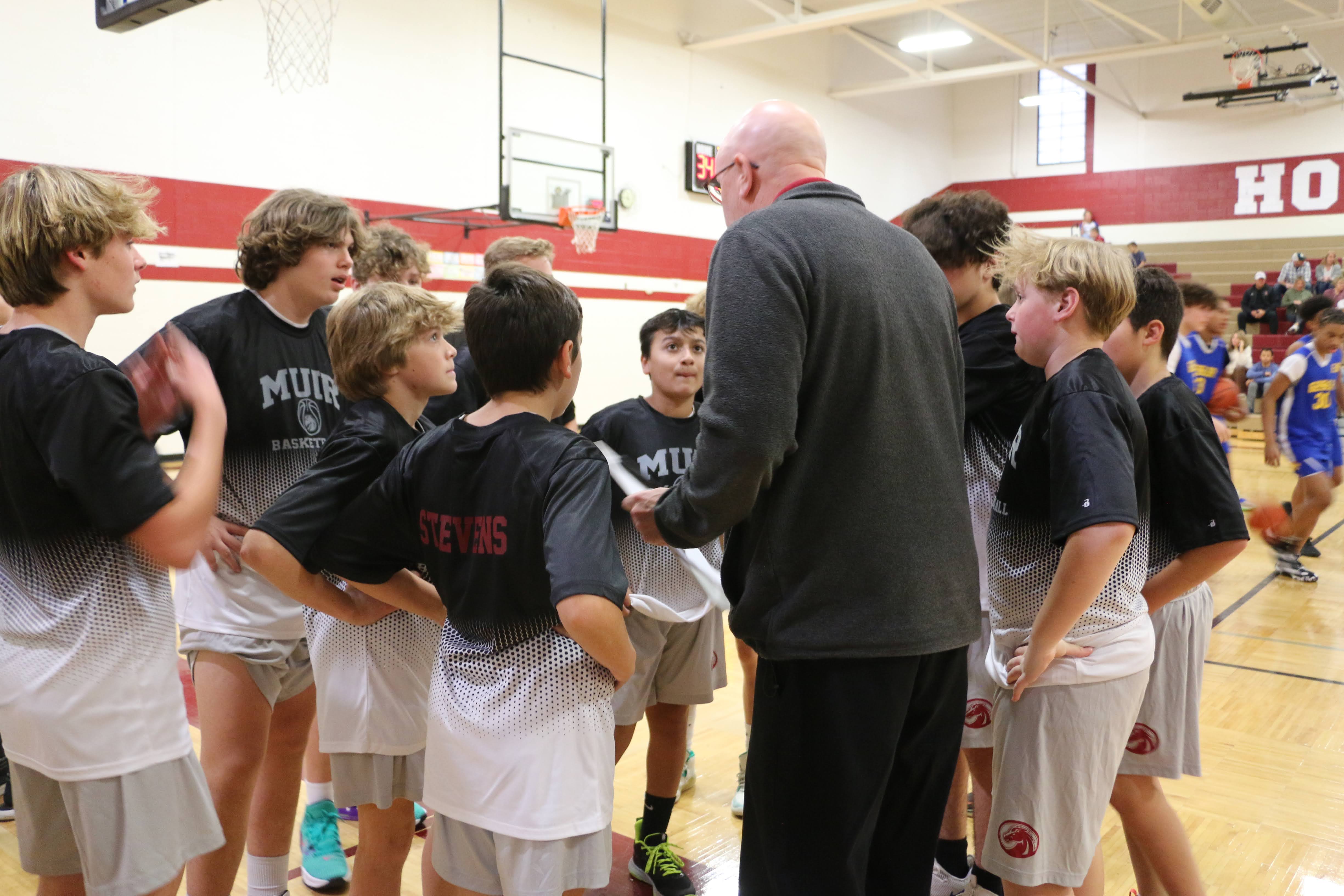 Boys Basketball
Practices are scheduled from 3:01 - 4:45 pm Monday through Friday unless otherwise determined by the coach.
Physical: Each athlete is required to submit a physical dated after April 15. Physical forms can be found here. Please complete and return to the coach or the front office before tryouts.
Final Forms: Please register your athlete through HVS "Final Forms" website. Click here and select boys basketball.
Equipment Needed: Each student athlete must arrive promptly and ready to train with athletic attire, gym shoes, and water. Team uniforms are provided to athletes but must be returned to the coaches at the close of the season. Shooter shirts are additional.
Team Expectations: Athletes are expected to attend all practices and games unless approved and excused by the team coach.
Athletic Fee: After the team roster is submitted, please pay for your athlete to participate in the season. Click here.