WLMS Scholastic Book Fair is scheduled for Monday, October 31st - Friday, November 4th!! Students will have the opportunity to shop at the Book Fair in the Media Center during their scheduled ELA time. See the link below for a preview. Online ordering is available starting on October 31st.
https://bookfairs.scholastic.com/bf/whitelakemiddleschool

Due to the number of 6th and 7th grade boys trying out for the 7th grade team, tryouts have been extended to include this Thursday and Friday 3:15 - 5:00 pm. An email was sent to all 6th and 7th grade families. Please contact Coach Josh Zurek with any questions (
joshua.zurek@hvs.org
).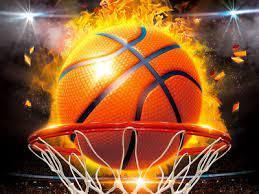 It's time! WLMS Boys Basketball Team Tryouts! Monday, 10/24/2022 - Wednesday 10/26/2022 3:15 pm - 5:00 pm Athletes must participate during all 3 days. Tryouts are open to 6th, 7th and 8th graders. Information was also provided to students and is available in the Main Office. We are so excited for this season! Go Warriors!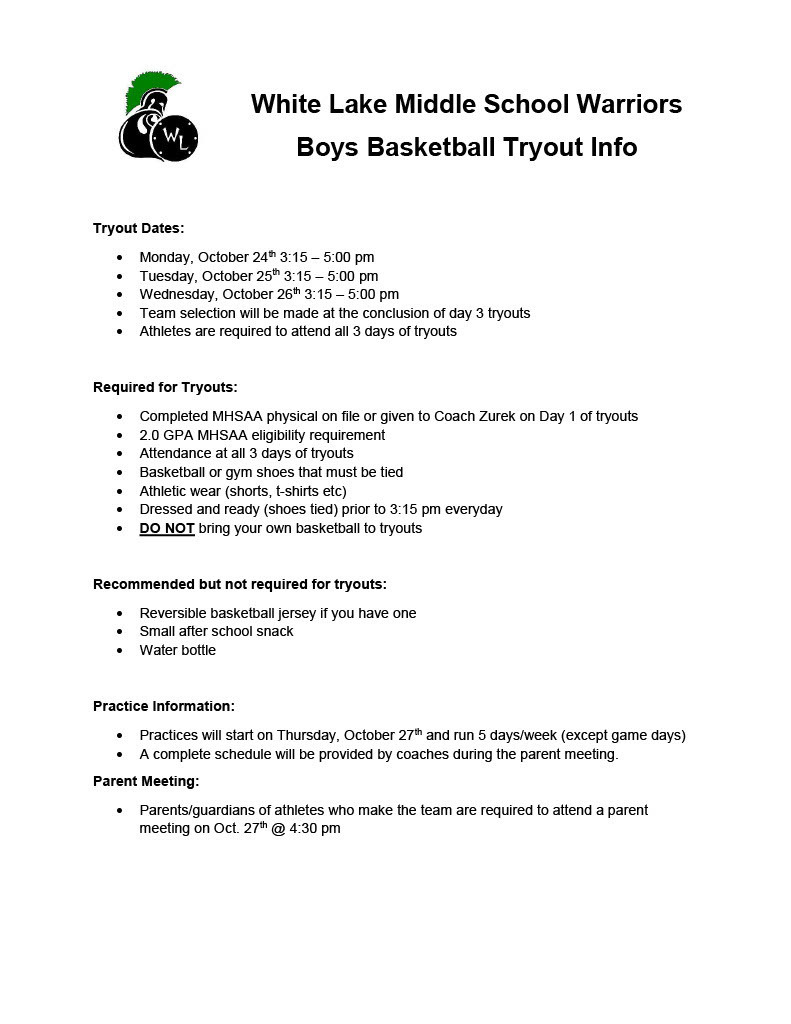 Reminder - Picture Retake Day is Tuesday, 10/18!!!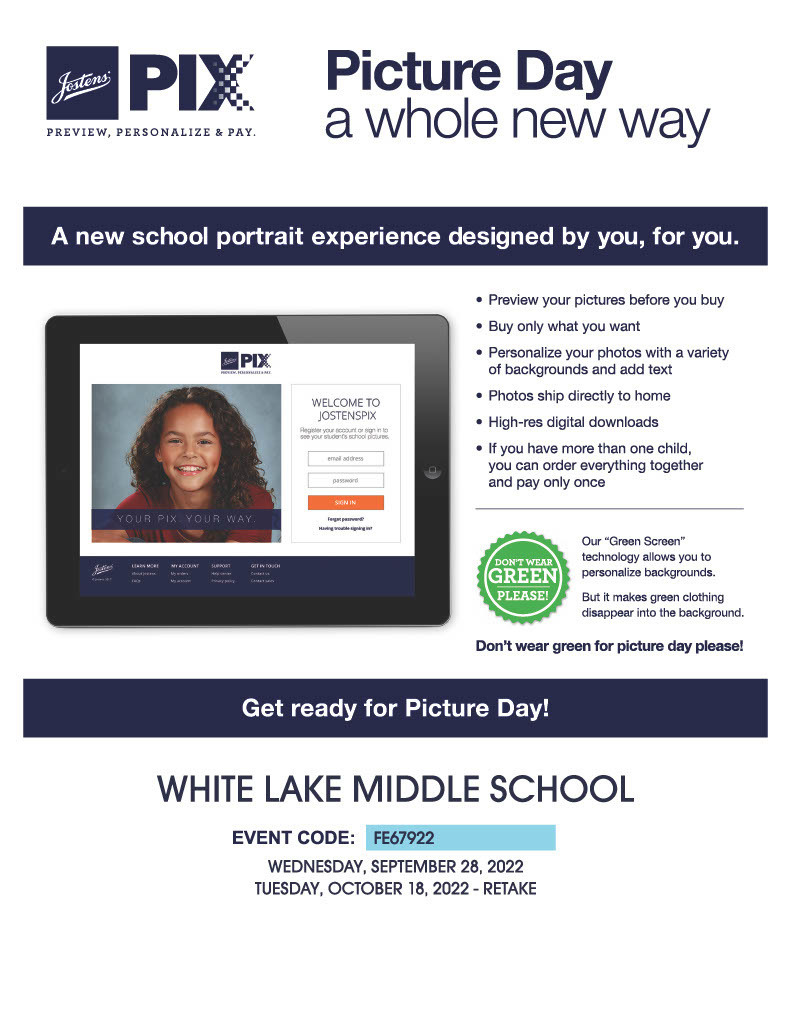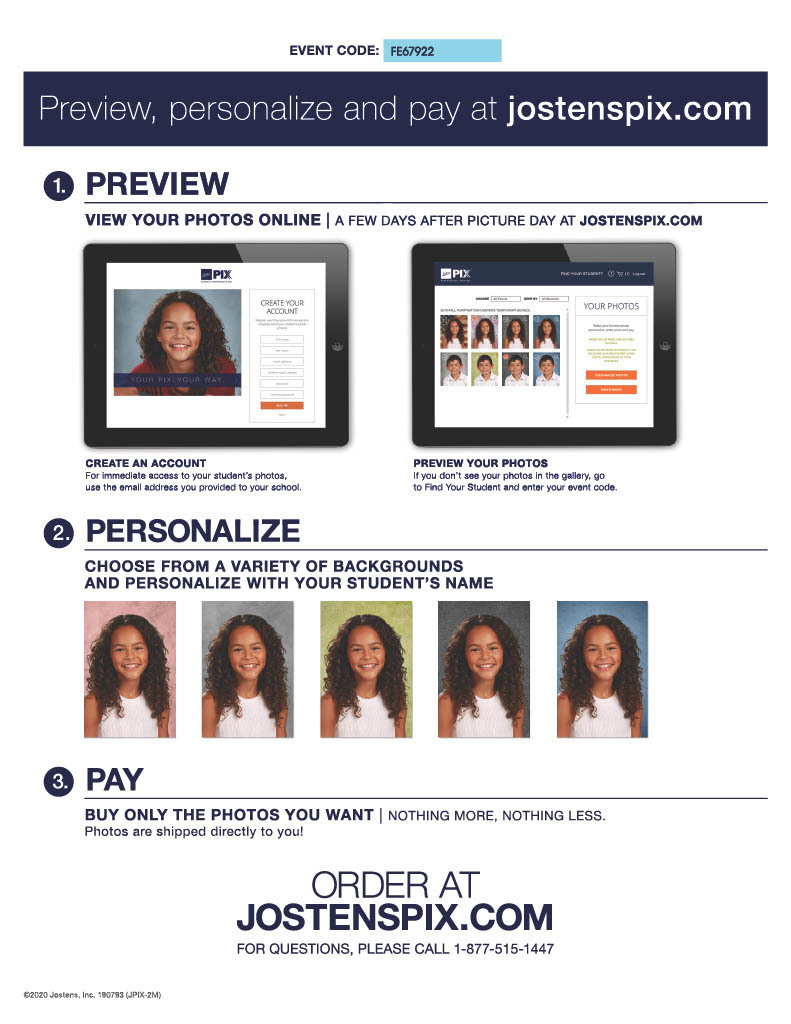 Our PTSA is only $140 away from the next Race to Raise goal!! At $10,000 Mr. Walker will shave his head and Mrs. Hollowell will dye her hair!!! Click below to donate and share
https://www.getmovinfundhub.com/login
Code is 6305201a7822f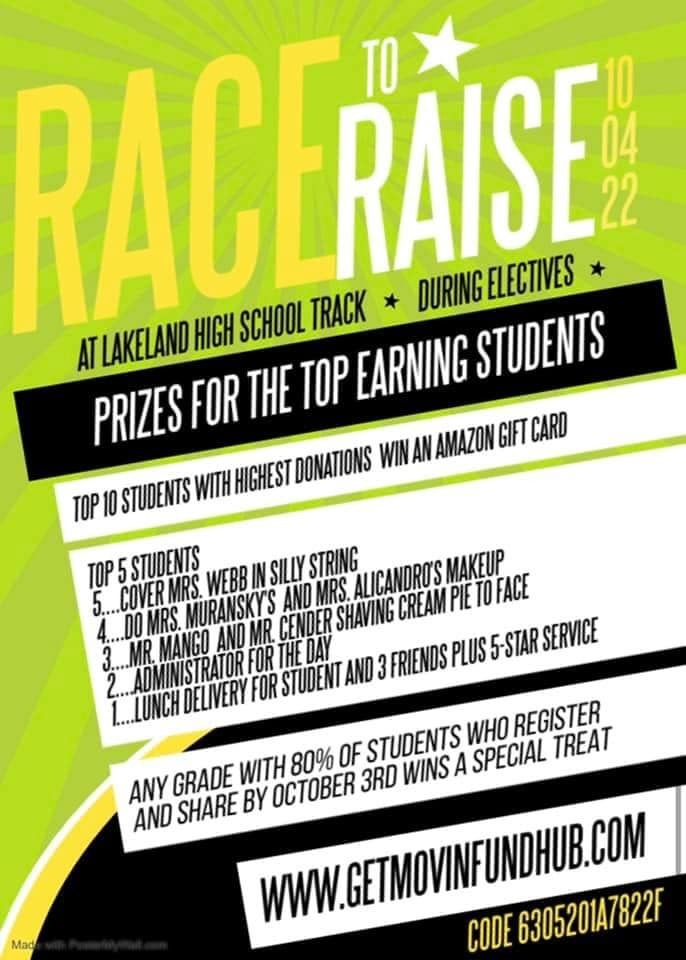 School pictures are now available to order! Go to jostenpix.com. You may need your student's Student ID - this is the Other ID that is located on the Student Info tab in Skyward/Family Access!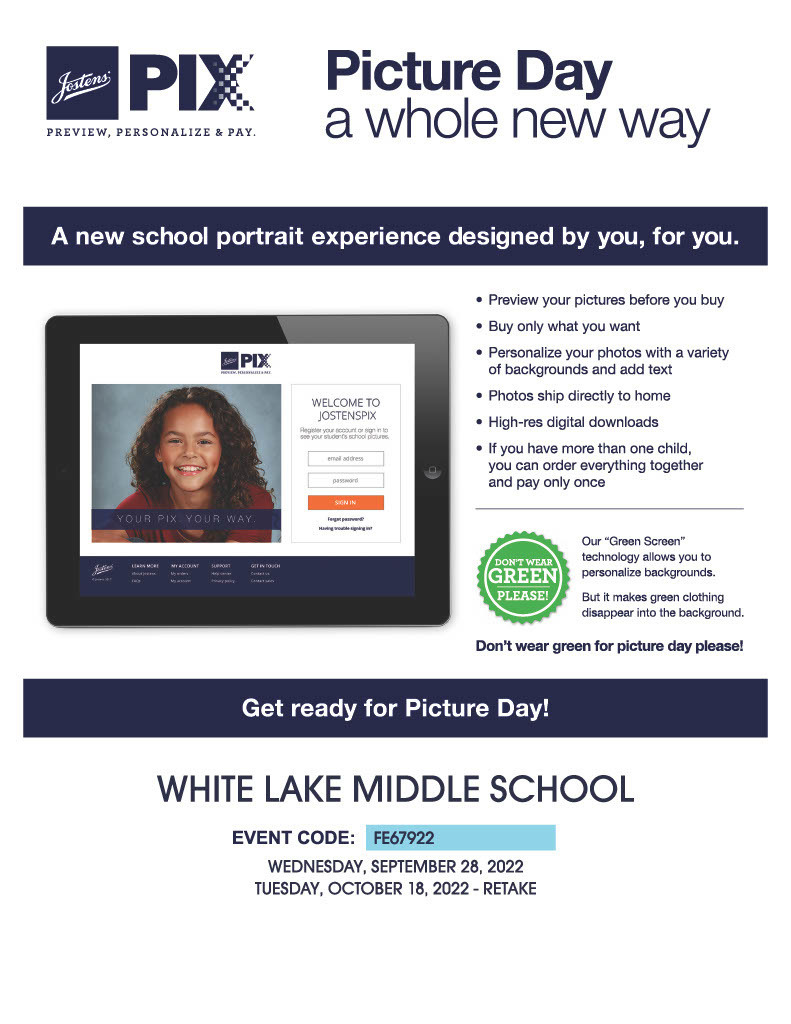 Check out this flyer from the Huron Valley Winter Guard about their information night!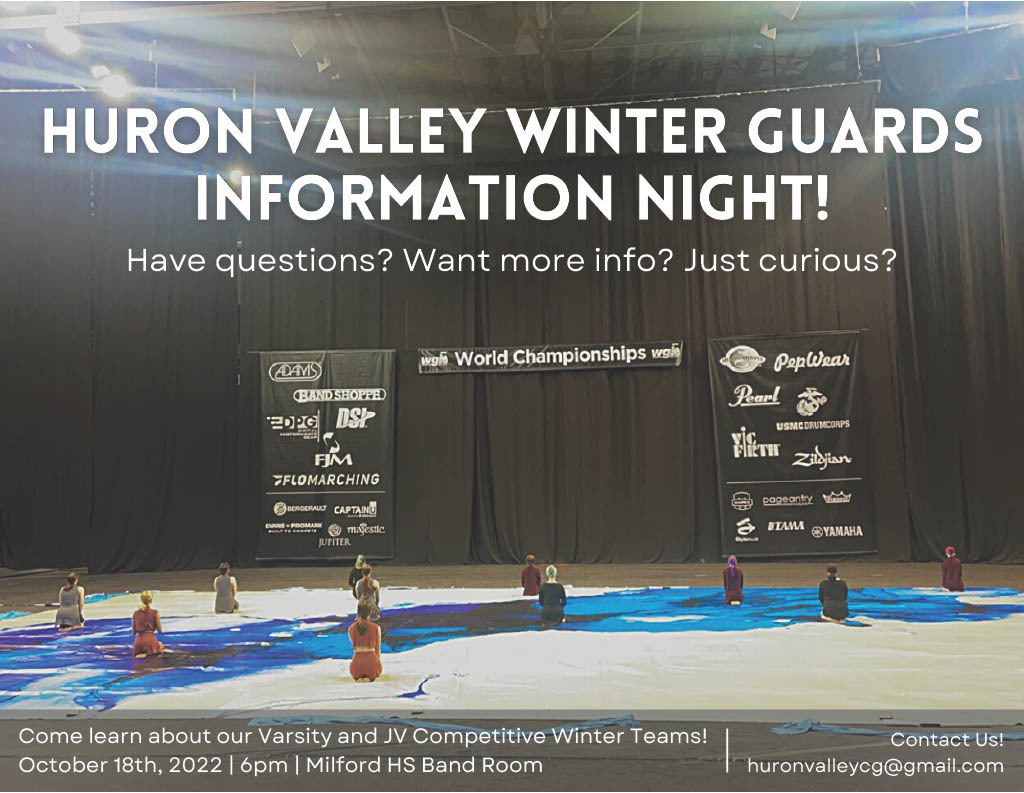 Join us in the WLMS cafeteria tomorrow night to create parade props for the Lakeland Homecoming Parade! It will only take about 20 minutes to create your prop, so stop in anytime between 6 and 8pm. If you can't make it, email
ptsawlms@gmail.com
and we'll get you supplies! Things we still need: 🤞People to walk in the parade 🤞Candy to pass out to parade spectators 🤞Someone to dress up as a second Gru Who's walking with us???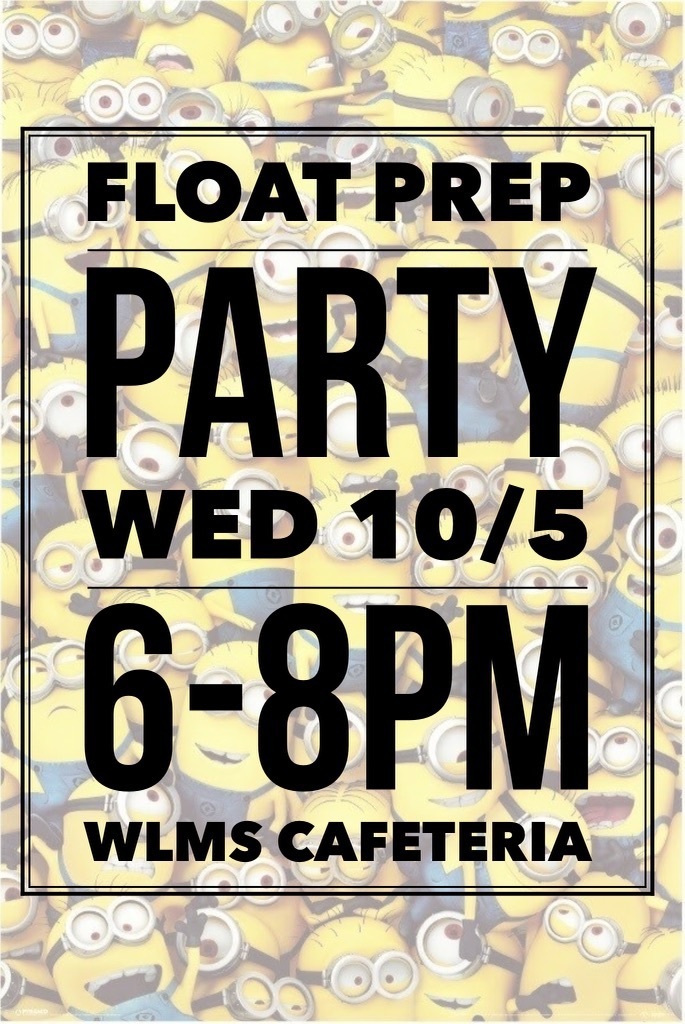 Join in the fun before Friday's homecoming game & parade!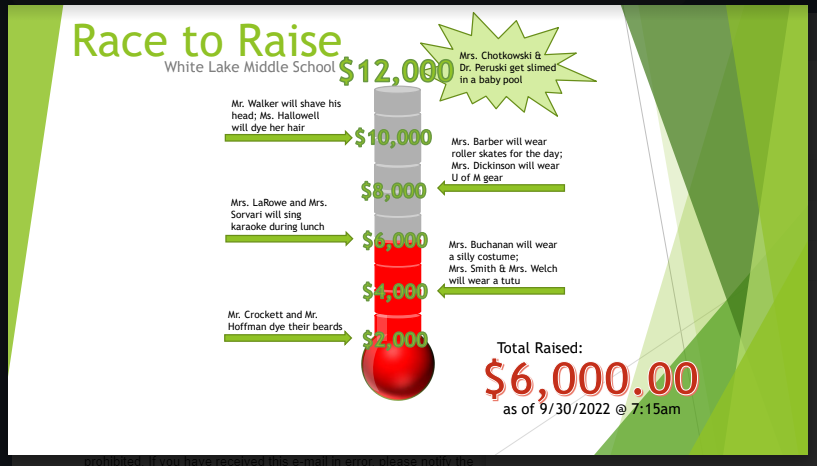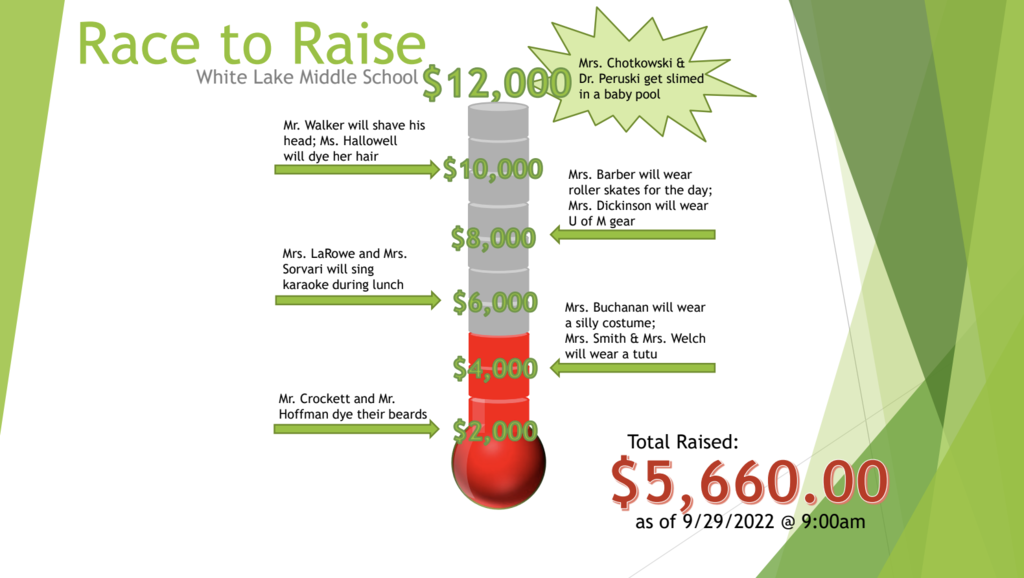 Homecoming Parade Float Meeting tonight (Monday, 9/26) at 7pm in the Media Center! We'll be making a game plan for our Lakeland High School Homecoming Parade entry. No experience necessary. Just come and be part of the first parade in a loooooooong time! IMPORTANT: Students who come tonight will receive a coupon for a FREE scoop of custard (plus a topping) at Culver's. Questions? Email
PTSAWLMS@gmail.com
or send a message on the White Lake Middle School PTSA Facebook group.

Catch up with the latest student stories, documents, and news updates. It's everything Huron Valley Schools, in your pocket. If you haven't already, download the app on Android:
https://bit.ly/3FMYzhl
or iPhone:
https://apple.co/3mzQjZk
.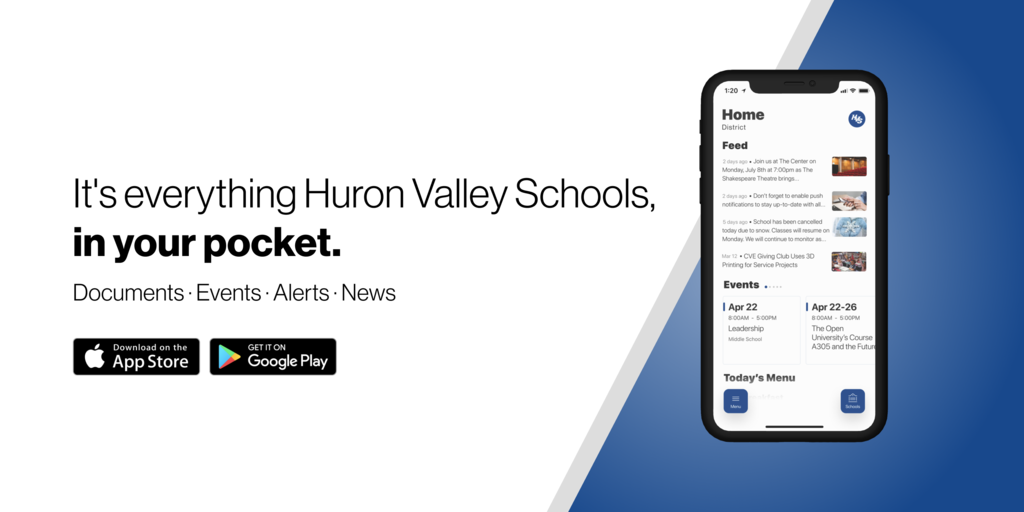 The students of WLMS present to you: Seussical JR. Performance dates: April 7, 8 & 9 at 7p.m. at White Lake Middle School in the Gymnasium. Tickets are $6 for children, $8 for ages 18+. Bring the family out to the show this week. This is Directed By: Laura Johns and Produced By: Suzie Rolando.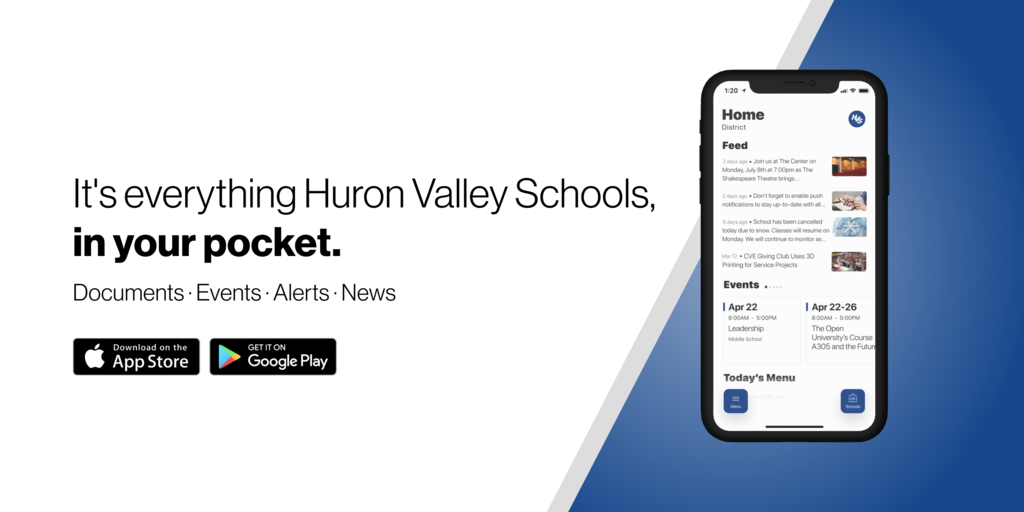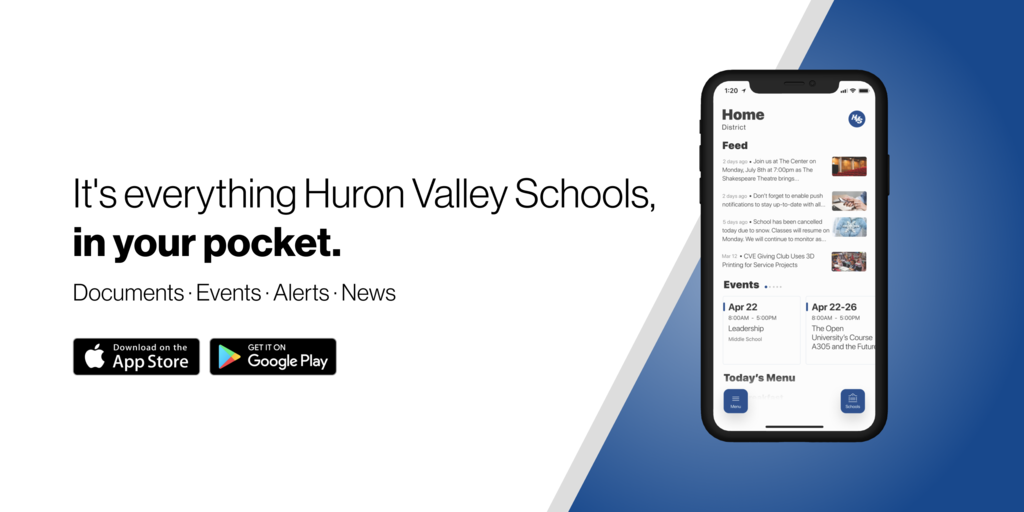 Congratulations to the Wrestling Team who won the League Championship on Saturday!