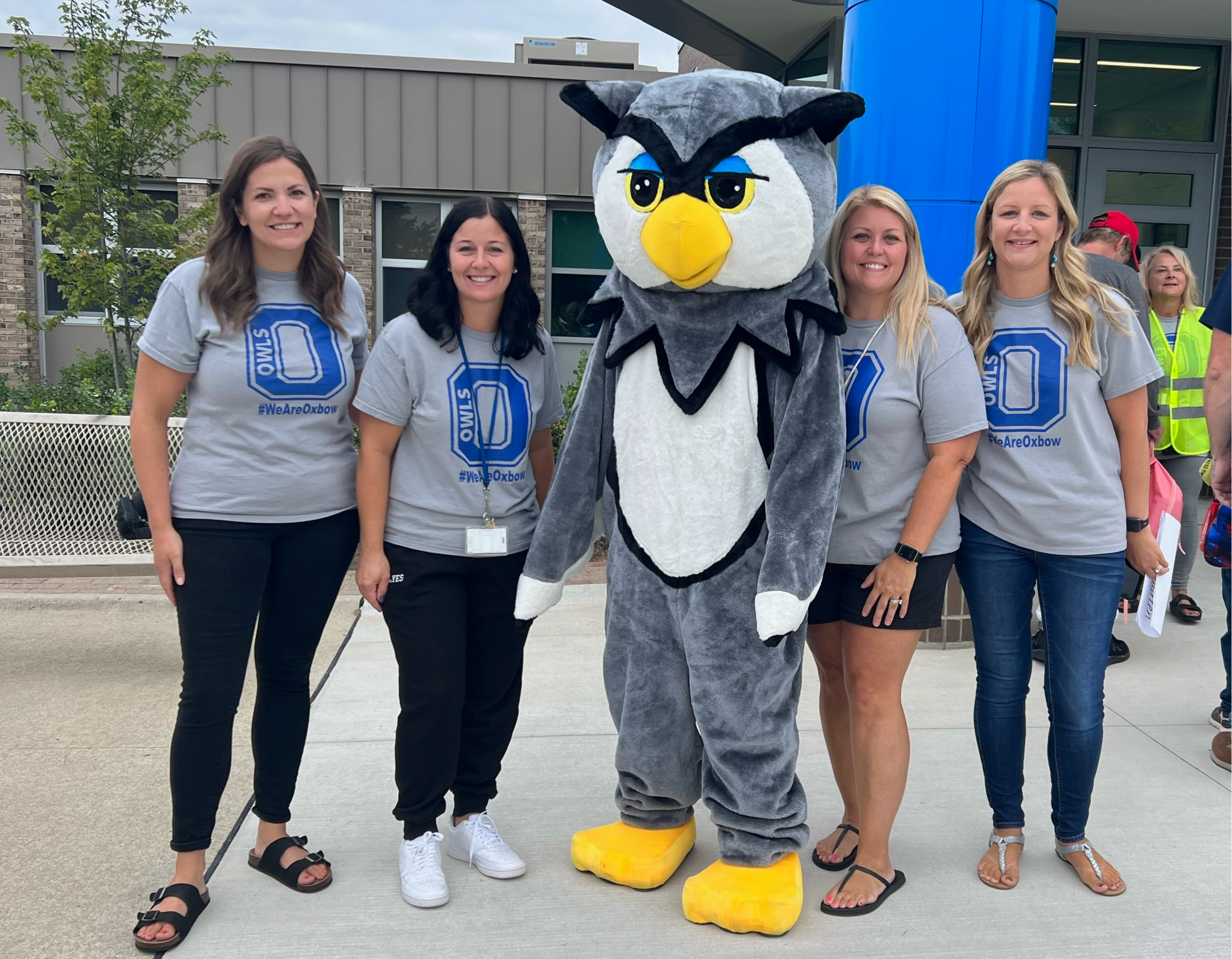 Get Involved
Please feel free to contact one of our Board Members with questions or to help with any of the wonderful activities we do throughout the year. You can reach us at: oxbowparentcouncil@gmail.com President: Jenna Bayes Vice President: Mandy VanSchalkwyk Treasurer: Lisa Selahowski Secretary: Christine Burnsfield
Oxbow Parent Council (OPC)
The Oxbow Parent Council is an organized group of parents and teachers working together to provide the best overall educational experience for our children.
The OPC holds fundraisers to support the school in various ways:
• Supplies for the school and classrooms
• Physical Education Equipment
• Art Supplies
• Music Materials
• Educational Software
• Student Planners
• Phone Directories
• Assemblies and Parent Programs

Our fundraising efforts also provide services that enhance the school morale, which include:
• Staff Appreciation Events
• Holiday Giving Tree for Families in Need
• Holiday Shop
• Fun Run
• Student Directory
• Market Day
• Family Fun Nights
• Fifth Grade Camp
• Classroom Parties and contests
• School Landscaping
Get Involved
Volunteer effort is essential, and extremely appreciated by the OPC! This "team" effort helps to create the positive environment at Oxbow, making this a unique school of which we can all be proud!
Oxbow Parent Council Facebook Page
Stay connected and updated about school and upcoming events on Facebook! Search for "Oxbow Parent Council". Request to join the group and get all the latest Parent Council Information.
Sun Safety Awareness
Oxbow Parent Council will be kicking off a new sun safety awareness program this year. We will be sharing fun activities and fact sheets to help teach our Oxbow students the importance of staying safe in the sun throughout the year. Learn more about what you can do to protect yourself from the sun, by visiting:
https://www.cdc.gov/cancer/skin/basic_info/sun-safety.htm
Get Involved
Please feel free to contact one of our Board Members with questions or to help with any of the wonderful activities we do throughout the year.
You can reach us at: oxbowparentcouncil@gmail.com
President: Jenna Bayes
Vice President: Mandy Van Schalkwyk
Treasurer: Lisa Selahowski
Secretary: Christine Burnsfield