Sunday Night Reminder: there is no school on Monday, May 29th, in observance of Memorial Day. Thank you to all of the brave heroes of our armed services, especially those that gave the last full measure of devotion in service to our country. We are forever grateful. 🇺🇸

❤️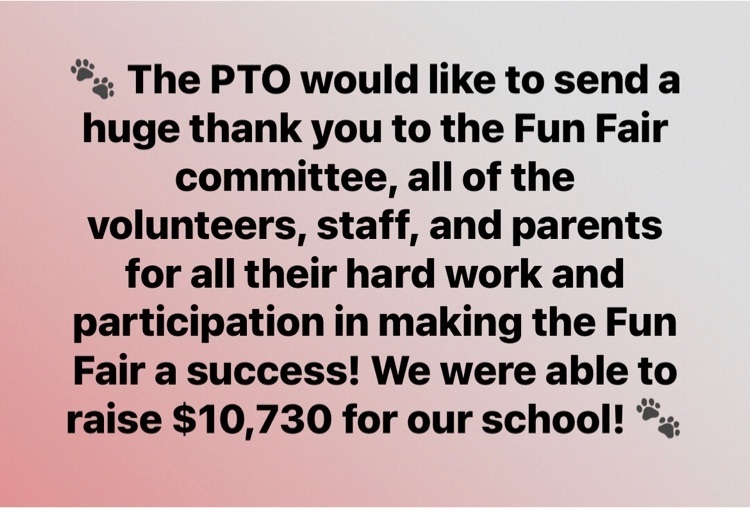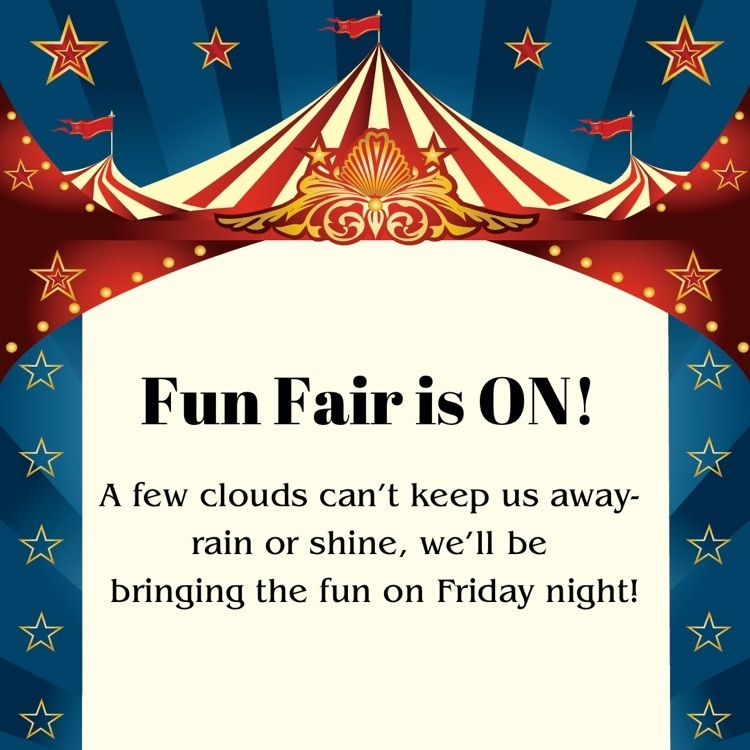 There's just two more days until our Fun Fair kicks off, so we want to send big thanks to our Silver Level Sponsors! Raffle prize donations: *Cohn's Commercial Flooring- Playstation 5 *ImageFIRST Healthcare Laundry Specialists- Paddleboard and Yeti cooler *Savory Charcuterie- 4 passes to the Charcuterie Experience *Prestwick Village Golf Club- Golf package for 4 *Ally- 4 tickets to the Ally Challenge Golf Tournament *Cornerstone Home Lending- $250 Apple gift card Fun Fair Support Donations: *Unlimited Party Rentals *Pop Daddy Snacks- Individual pretzel bags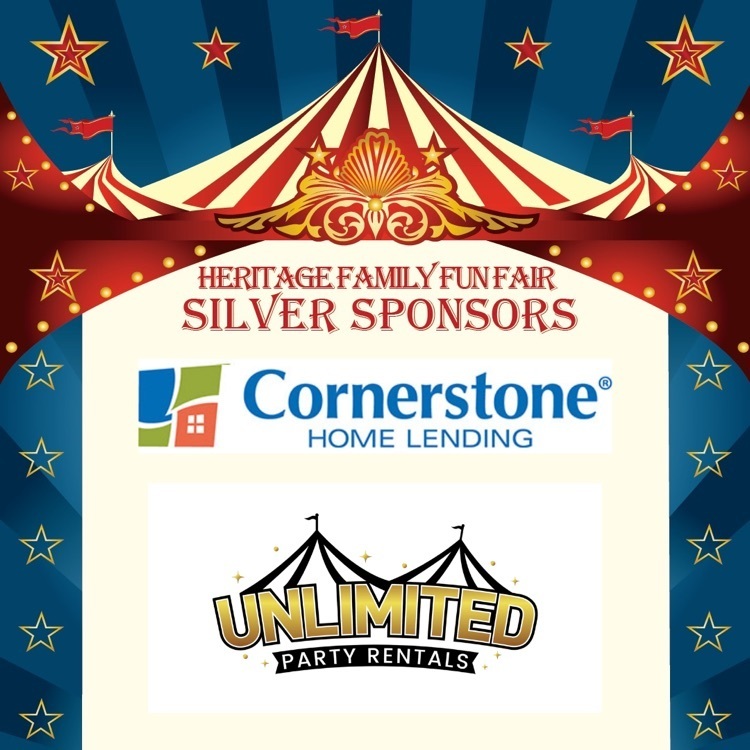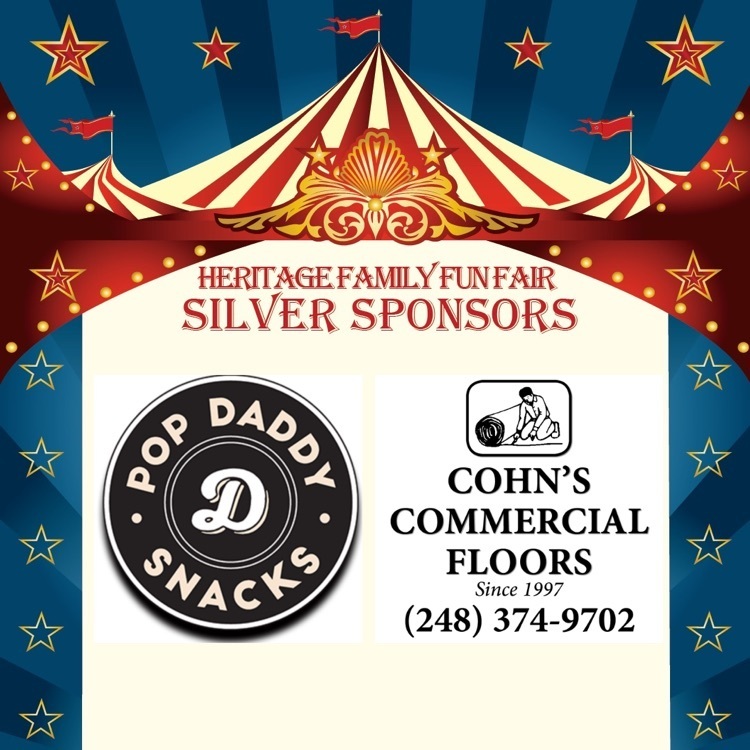 🐾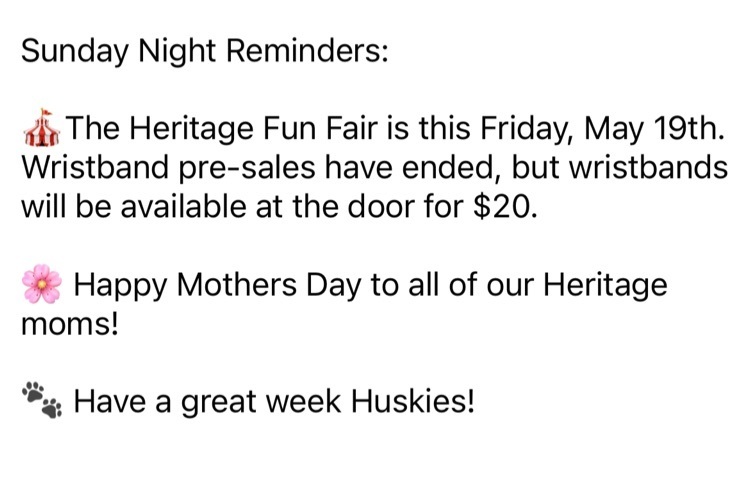 5 more days until the Heritage Fun Fair, but we want to take the time to say thank you to our very generous Gold Level Donors: Darakjian Jewelers, who donated his and hers Shinola Watches for the raffle RZRRIPNRENTALS who provided all of the tents, tables, chairs for the Fun Fair!

It's the last day of Staff Appreciation Week and we brought it back Stateside for a hot dog lunch. We can't think of a better staff to help our students explore the world, so as a parting gift at the end their trip, each teacher is taking home a $50 Amazon Gift Card as a final thank you. 🇺🇸✈️🌎❤️🐾 #stongertogether #heritagehuskies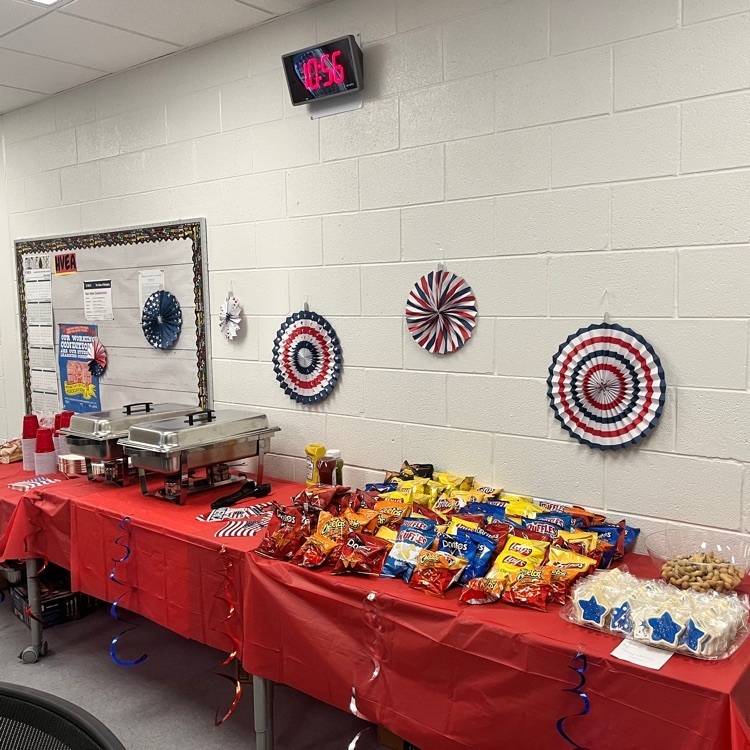 We are channeling warm seas and tropical breeze on day 4 of Staff Appreciation Week! Mr. Shouldice & Ms. Wonzny enjoyed some fresh coconut juice while hanging in the Caribbean next to a fruit spread for the sweetest staff on Heritage Island! 🏝️ 🐾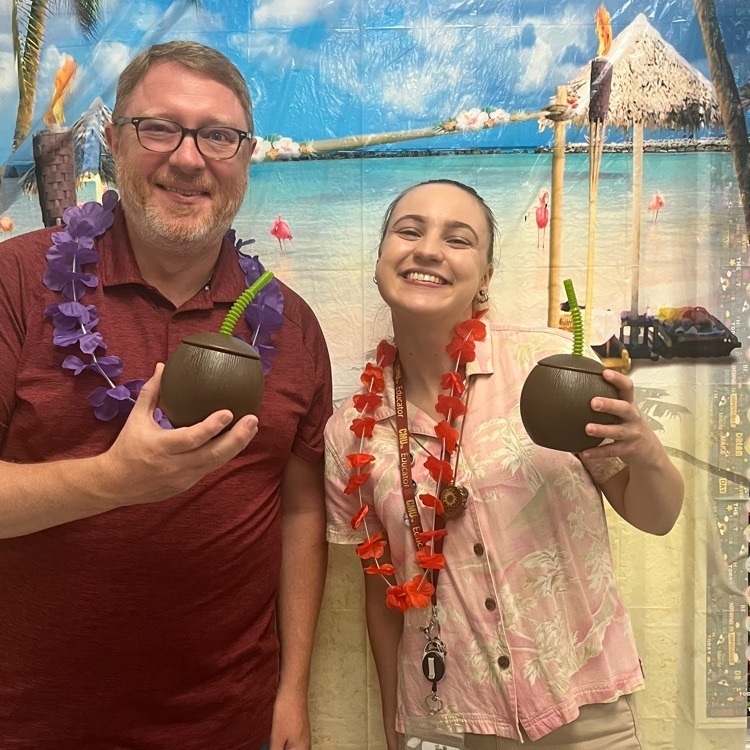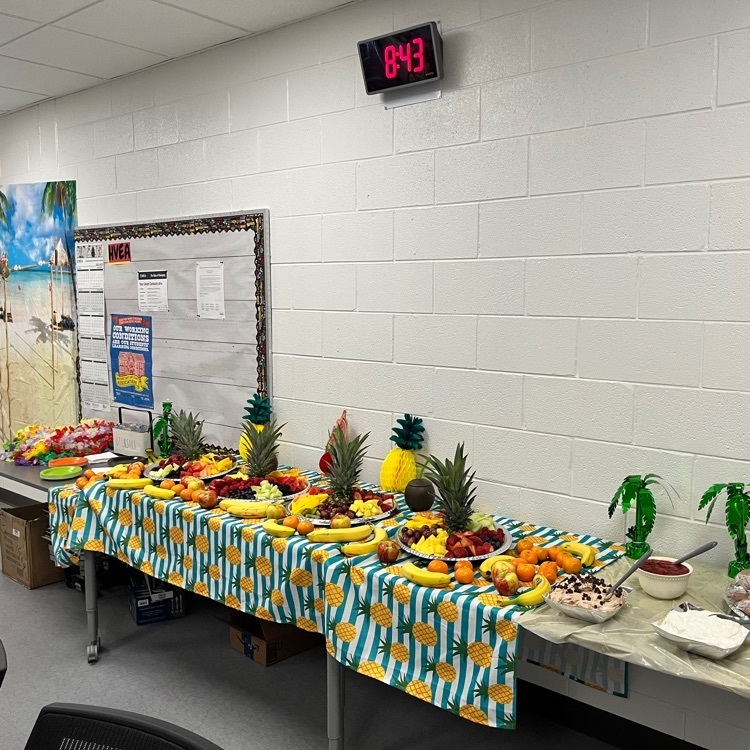 🎪Fun Fair is just over a week away and we'd like to send a big shout out to our Platinum level sponsors who have gone above and beyond to make sure our Fun Fair is as awesome as it could be! *Village Dental who donated the prize backpacks and all prizes for the games *Siara-Olds Orthodontics who donated all the supplies for the Stuff-A-Husky *Jennco Cabinets & Construction who donated all the inflatables, Photo Booth and a $200 CJ Barrymore's card for the raffle. *Milford House who donated a birthday party package for the raffle and coupons for free pizza and $15 game card for all students.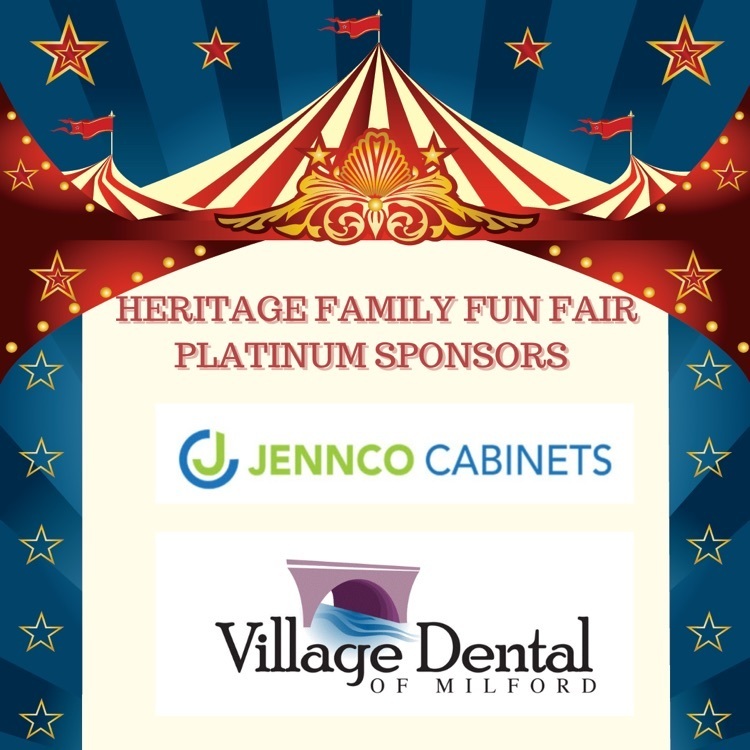 🇫🇷 Oh La La! Notre voyage en France était délicieux! (Our voyage to France was delicious!) Our staff enjoyed a French feast on day 3 of Staff Appreciation week. Merci for all you do for our students and families! 💙🤍❤️

Staff Appreciation Week, Day 2: Destination Asia was a huge success! Thank you to Snack Attack for the delicious spread, are so fortunate to have the staff we do! ❤️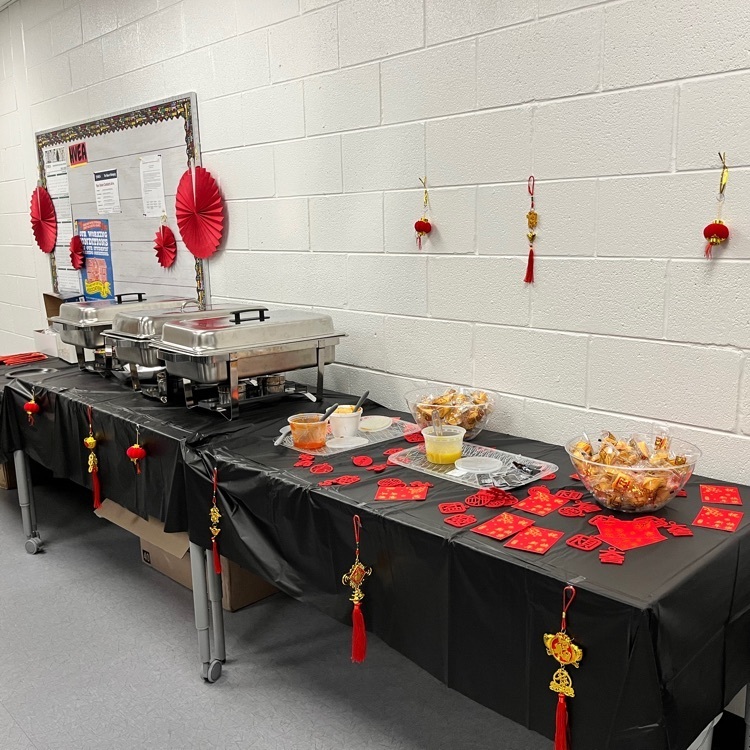 🐾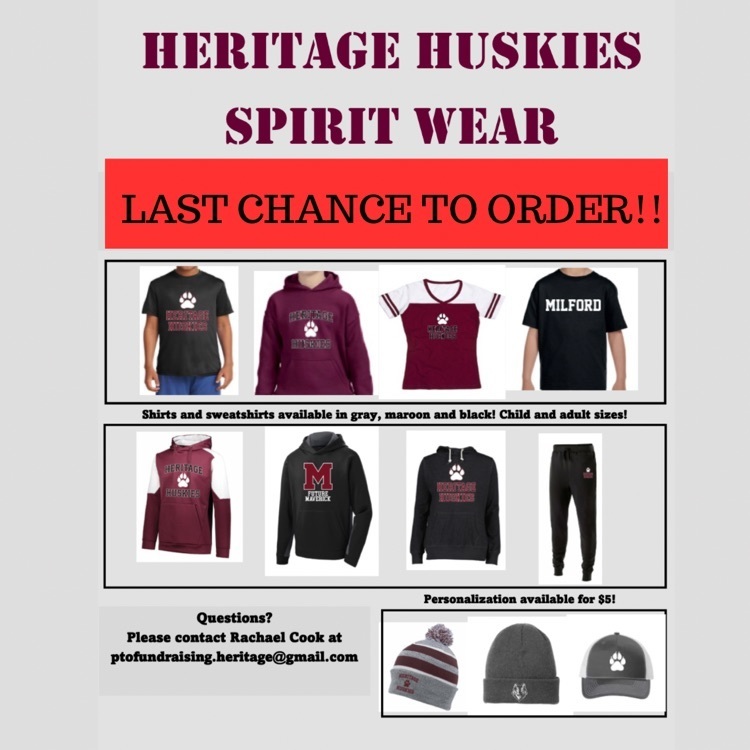 🍽️ May lunch menu!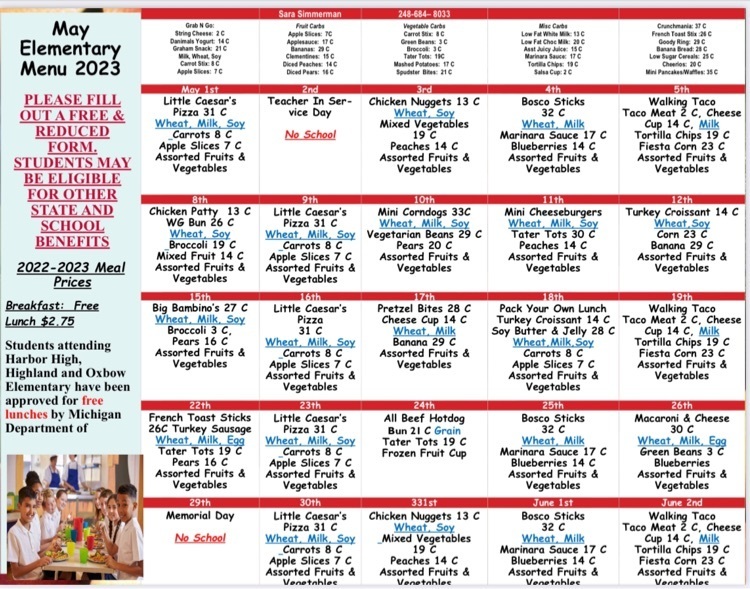 Sunday Night Reminders: 🗓️ There is no school Tuesday, May 2nd, for teacher professional development. 🍕 Hungry Howies pizza night is Tuesday, May 2nd, from 4-8pm. 🎉 The online Spirit Wear shop closes Wednesday, May 3rd at 11:59pm. Click here to order:
https://tinyurl.com/HuskiesSpiritShop2023
🎟️ Heritage Fun Fair wristband sales are ongoing and close May 12. 🐾 Have a great week, Huskies!

Staff Appreciation Week is coming up, May 8-12! Here's the full line up of all the ways we'll be showing our Heritage staff how much we appreciate everything they do for our students and how you can participate! ❤️🌎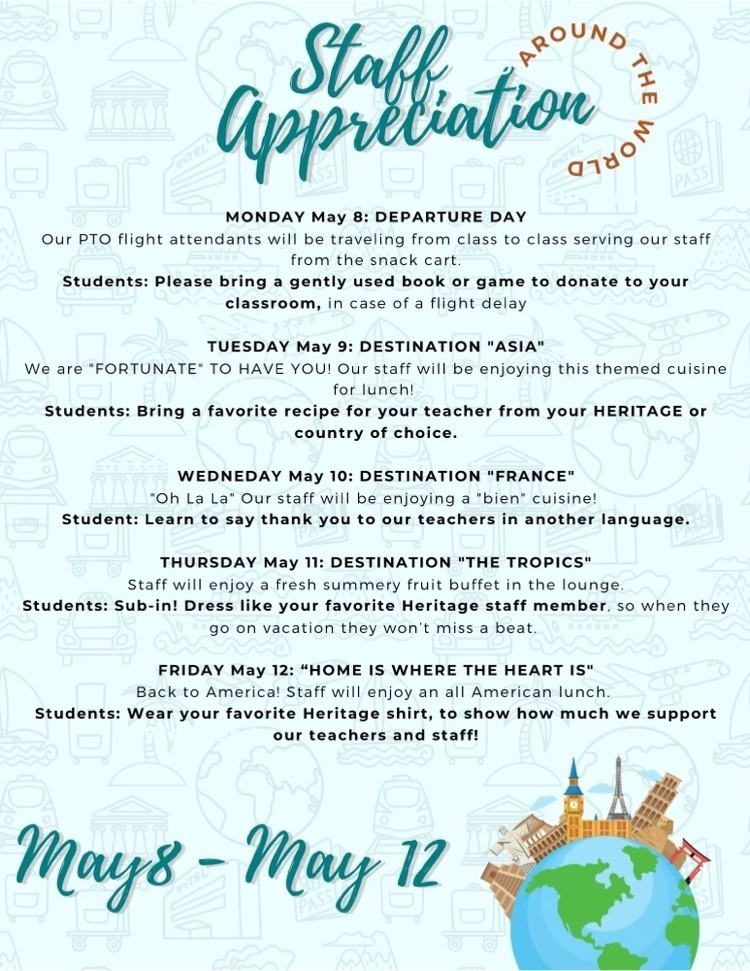 The PTO needs you! We are looking for parent volunteers to fill PTO board roles for next year, information about each role can be found below. Please email Katie Stahly at
ptopresident.heritage@gmail.com
if you are interested in volunteering!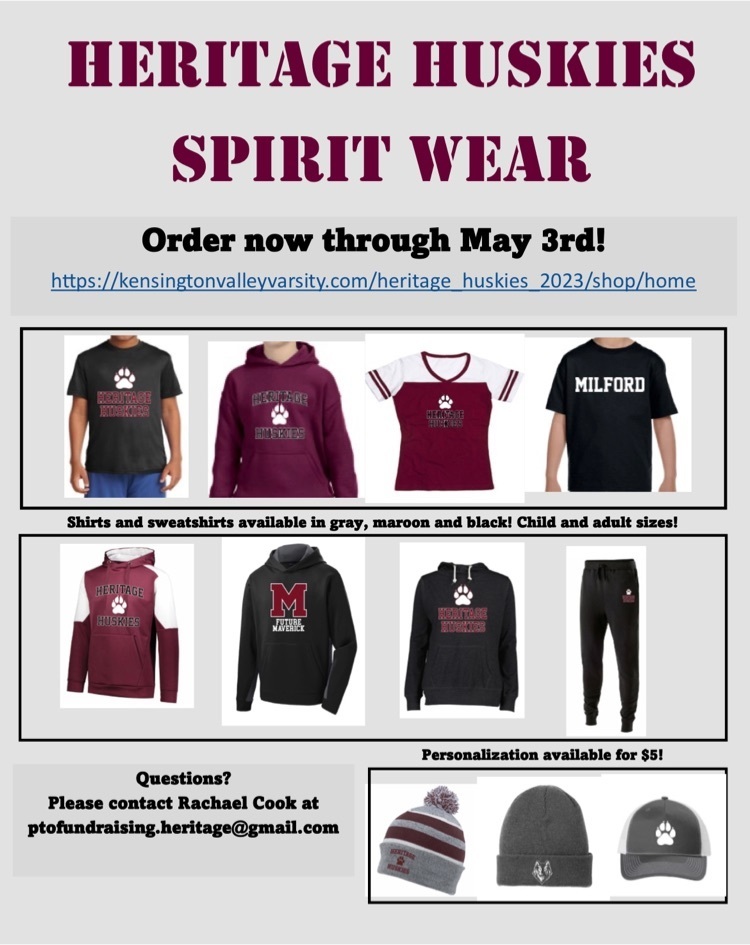 Sunday Night Reminder/Announcement: 🗓️ The PTO General Membership meeting is this Wednesday at 6pm. Nominations for next year's board are still being accepted, please email Katie Staley at
ptopresident.heritage@gmail.com
if interested. 🧢 The Heritage spirit wear online shop is now open! The shop will be open for orders now through April 28th, so get those orders in. Click here to order:
https://tinyurl.com/HuskiesSpiritShop2023
🐾 Have a great week, Huskies!

It's time to get those Fun Fair wristbands Huskies- Print the form below (or from your email) and send it in to get the early discounted price! Wristband pre-sales end May 12th, so don't wait! 🐾 🎪