Our girls basketball teams were victorious tonight in a contest with Pierce Middle School. The Hornets played with strength and spirit!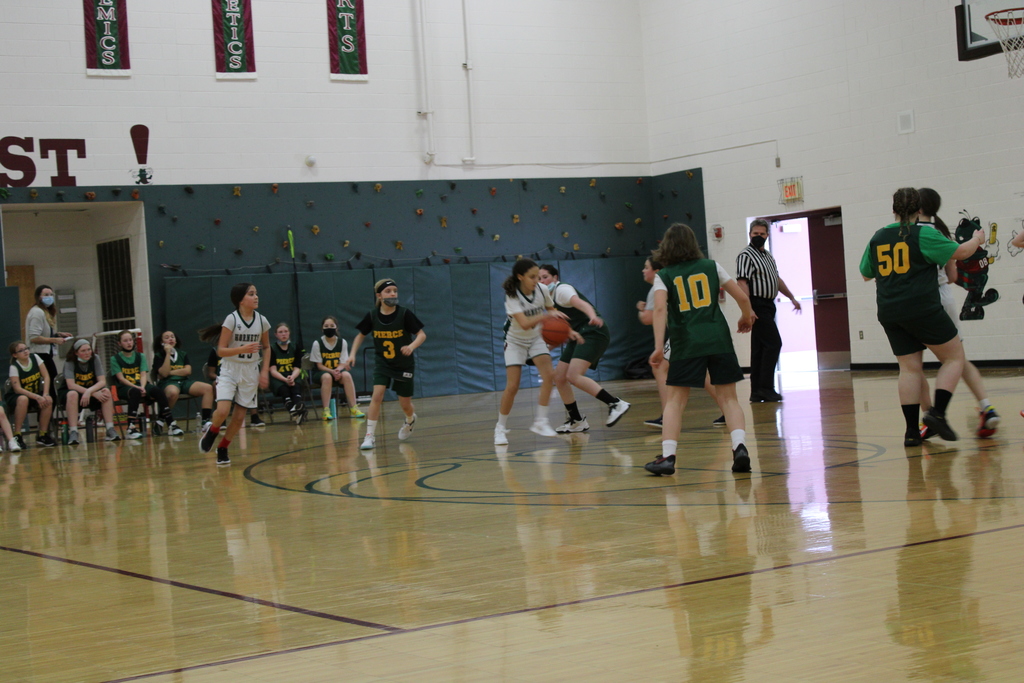 Our 8th grade band members joined students from Muir and Milford to prepare and present a concert together at MHS recently. They enjoyed the opportunity to collaborate and learn from the high school students in the process.

All Huron Valley Schools will remain closed tomorrow Thursday, Feb. 3, due to weather and road conditions. Be safe and have fun!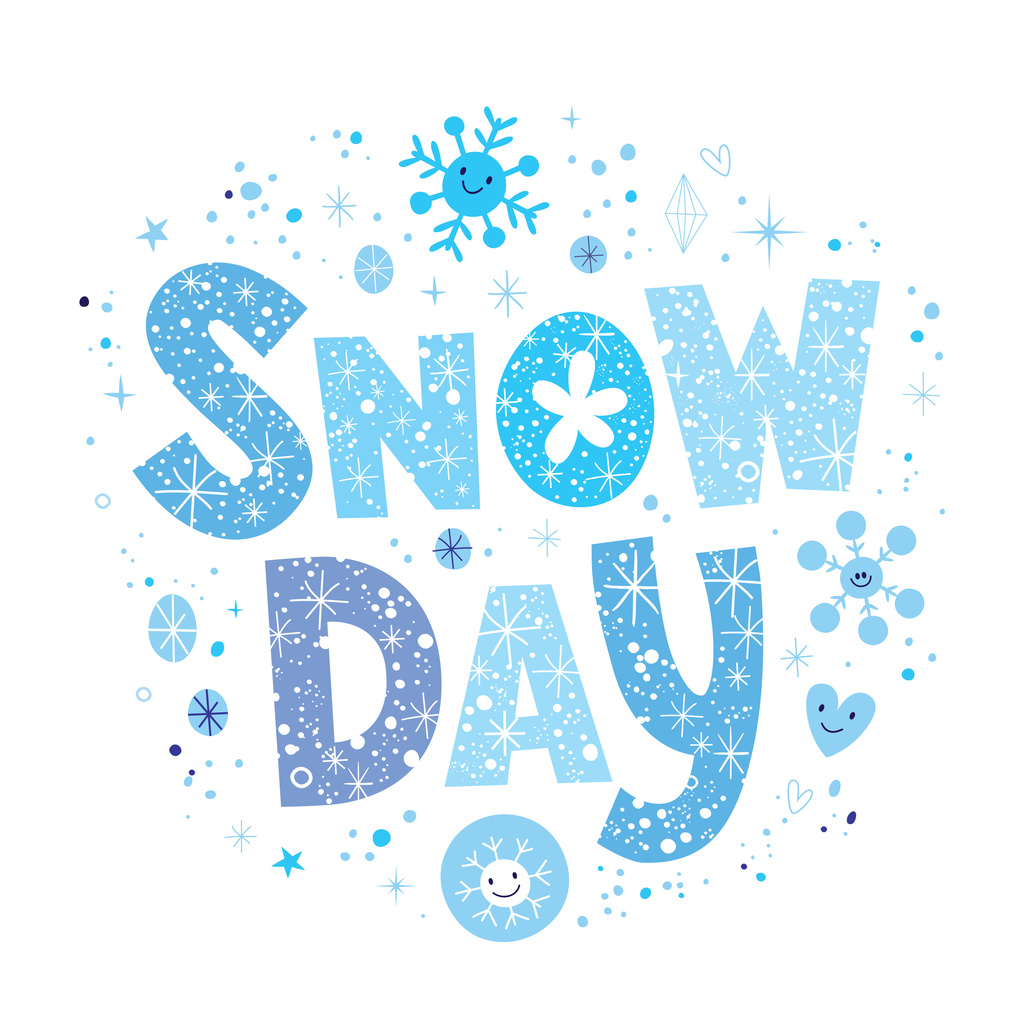 No need to wear your PJs inside out or sleep with a spoon under your pillow. Due to the forecast of heavy snow, tomorrow, Wednesday, Feb. 2, is a snow day! Check your email for a letter from Dr. Salah and enjoy the day off!

Sixth graders at Oak Valley presented their heritage to peers and visiting families during a recent "Culture Day" event. Each student created a slideshow and brought in a cultural artifact to display. Some of these items were especially delicious. Shortbread, anyone?

Parents of 8th Graders: The deadline for 8th grade ad submission for our yearbook is Monday, January 31. The 2022 school year is full of amazing memories for your student. Recognition ads are a great way to celebrate your student and their accomplishments on a personal level. Designing and creating your ad is easier than ever. Click on the parent ad link below to to create your ad, or go to jostensadservice.com. Thank you! Parent ad link:
https://www.jostens.com/apps/jcom/router.mvc?affiliateId=1018839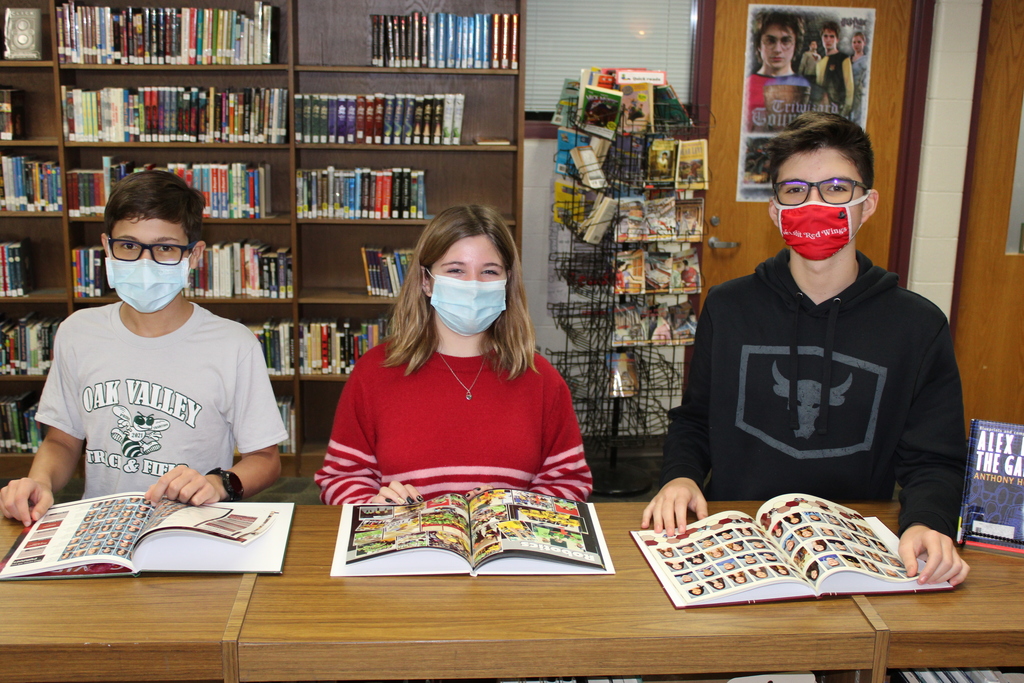 Auditions for Beauty and the Beast will take place Monday, Jan. 31, after school. Scan the QR code here for more information to be a part of this "tale as old as time!"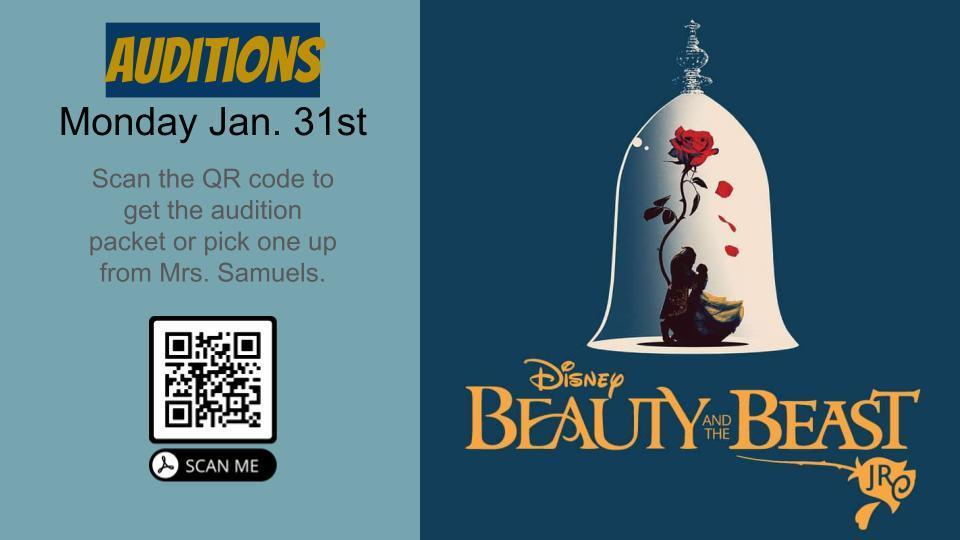 Our wrestling team won their first match of the season last night. They were victorious in both duals for a combined score of 100-74. Great work, Hornets!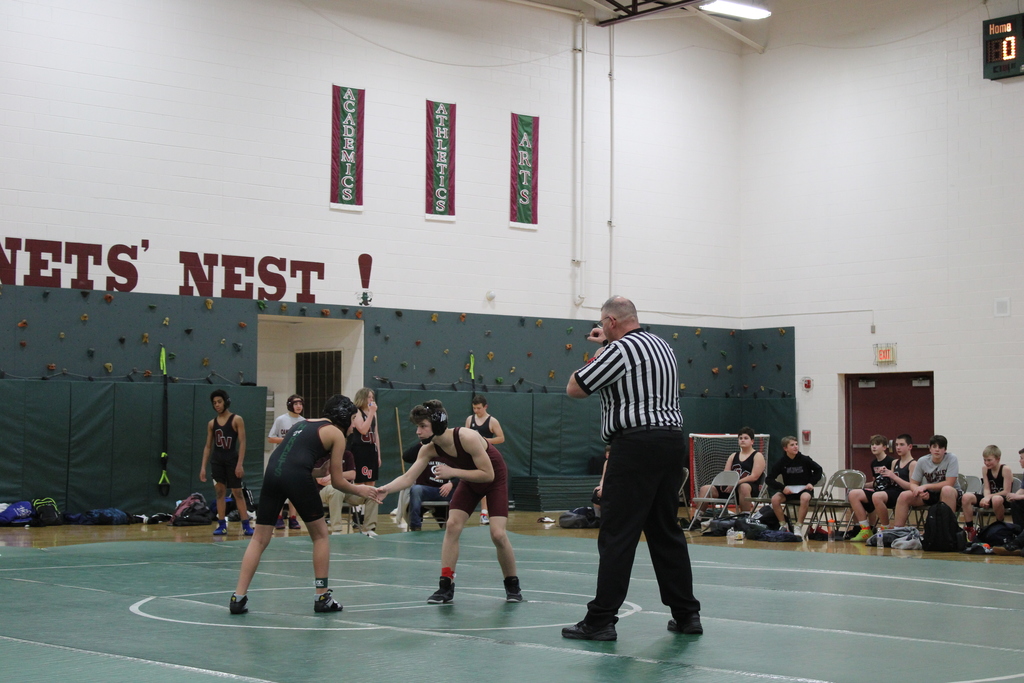 Celebrating our January Student of the Month breakfast. We recognized these wonderful students for demonstrating habits of leadership. Thank you Huron Valley State Bank for your sponsorship.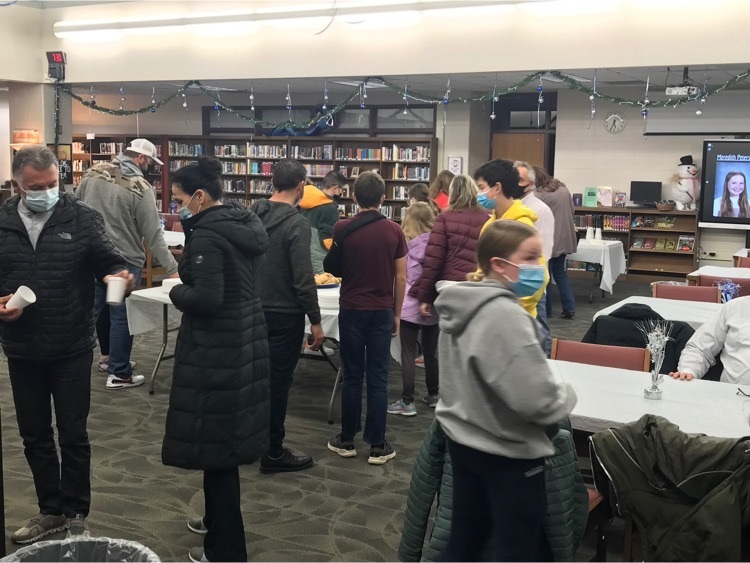 Our Principal of the Day today, Ms. Phillips, runs a tight ship! Here she is discussing plans with Mrs. Durso and collaborating with peers at lunch!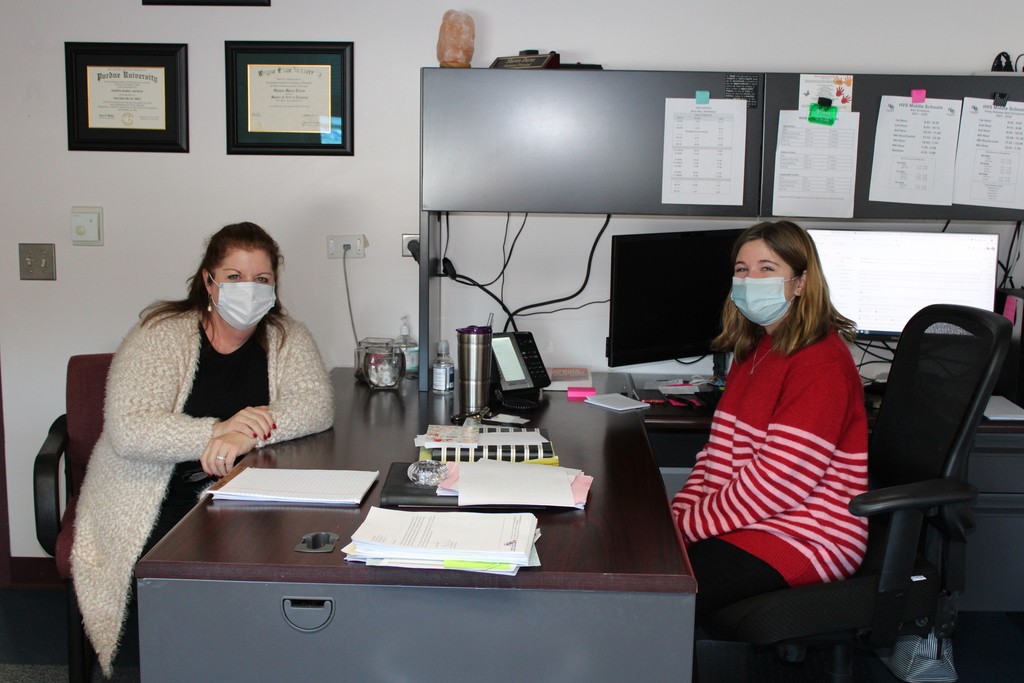 Students in seventh grade pre-engineering class plan and create free-standing tree houses. It's a balancing act, and they had fun building their structures!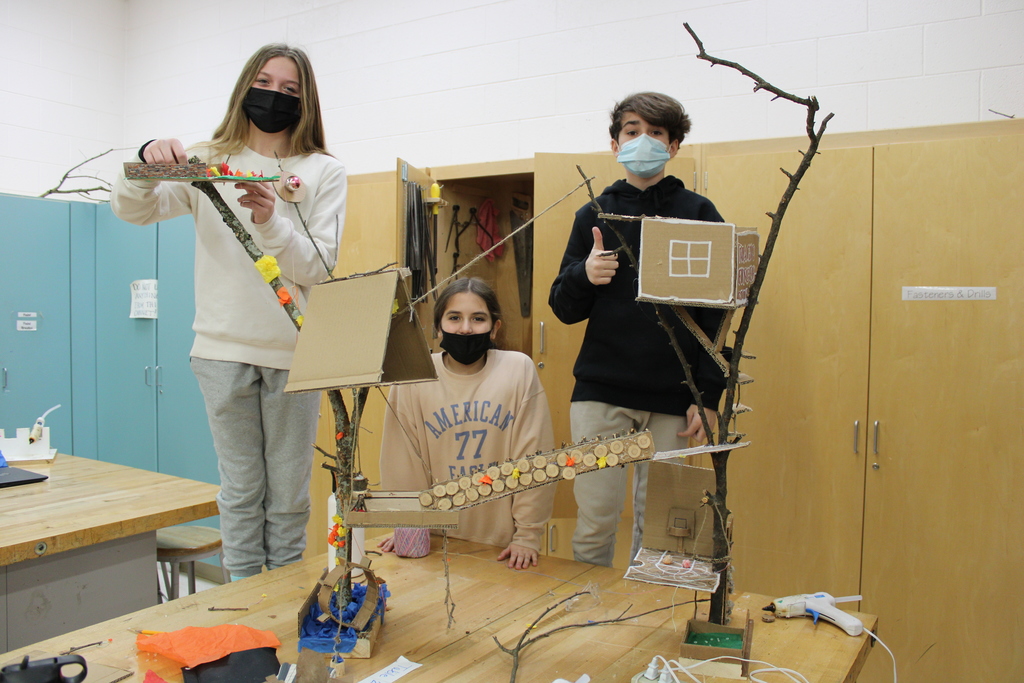 Students from Oak Valley Middle School art classes participated in an art show this week. Each chose his or her favorite piece to display, and families and students enjoyed seeing and discussing the creative work. We are in awe of the talent these students exhibit!

Oak Valley NJHS students participated in this weekends MLK Day Celebrations! Our students distributed hand warmers and mints, and also competed in the multiple MLK day competitions :)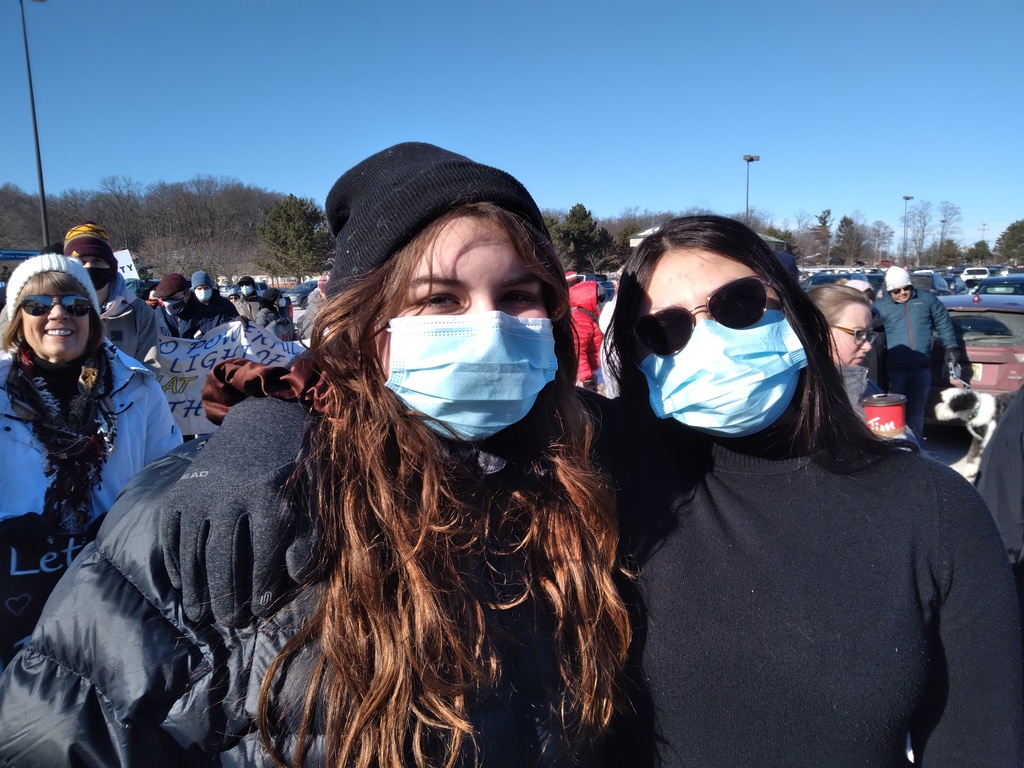 The Oak Valley Art Show is on display in our media center Jan. 18 and 19 during the school day. It is also open from 5:00 to 6:30 pm on Jan. 18. We'd love to share our students' wonderful artwork with you!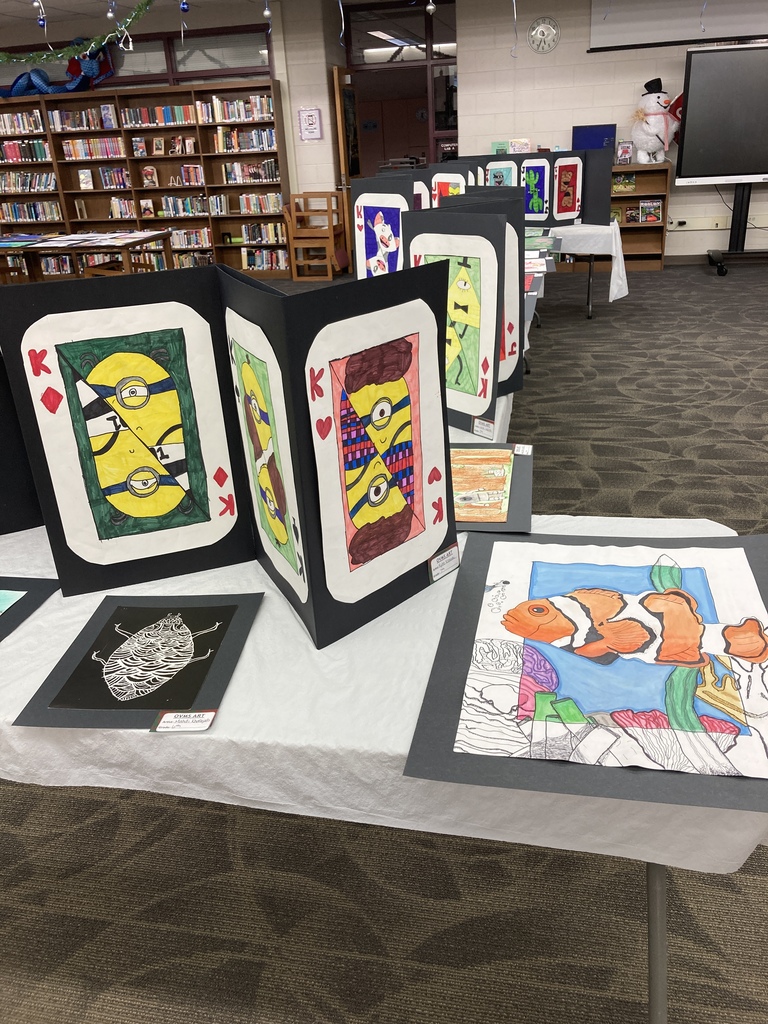 Auditions for our Beauty and the Beast musical will be held after school on January 31. Interested students should attend the information meeting on January 25, with Mrs. Samuels.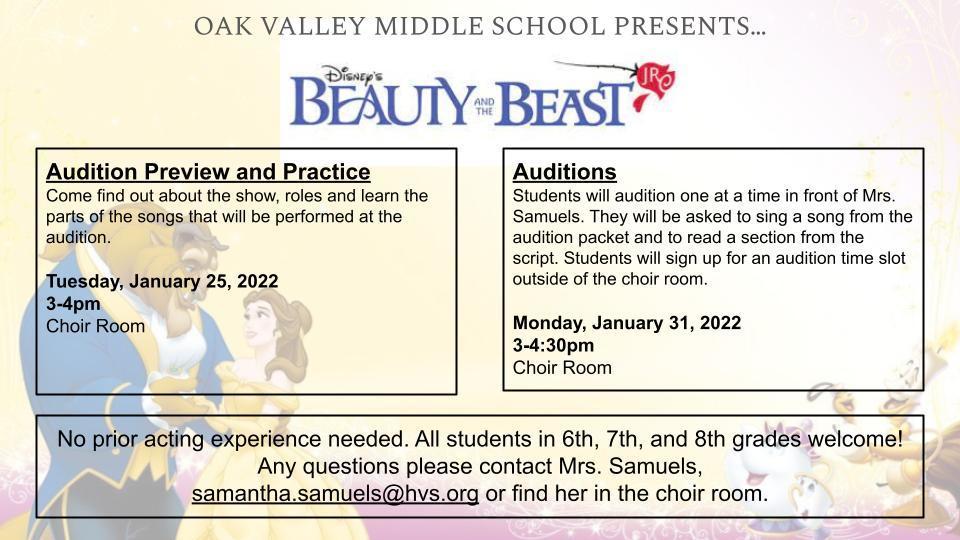 Ms. Oldfield, our OV Principal for the day is hard at work! Ms. Oldfield earned this honor through her fundraising efforts. Ms. Oldfield did such an amazing job that it would be no surprise if she replaced Mr. Myers ;) Great job Riley!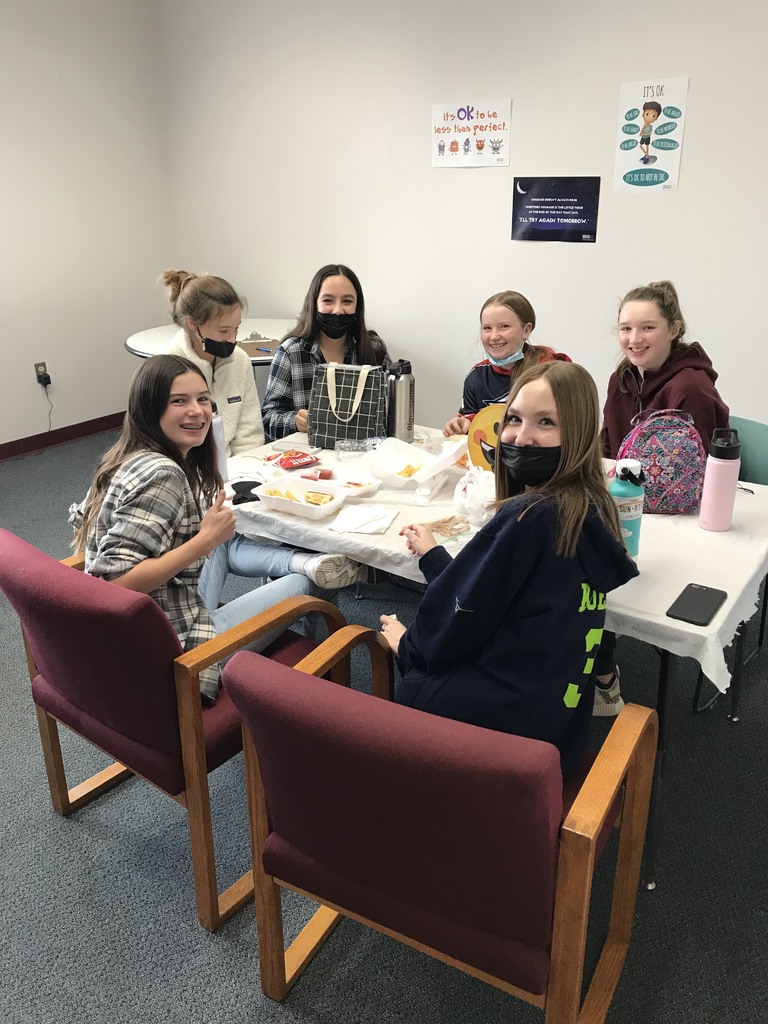 NJHS students made crafts to distribute at the MLK March on Main Street, this Sunday. Oak Valley NJHS students will be handing out mints and handwarmers. See you on Sunday!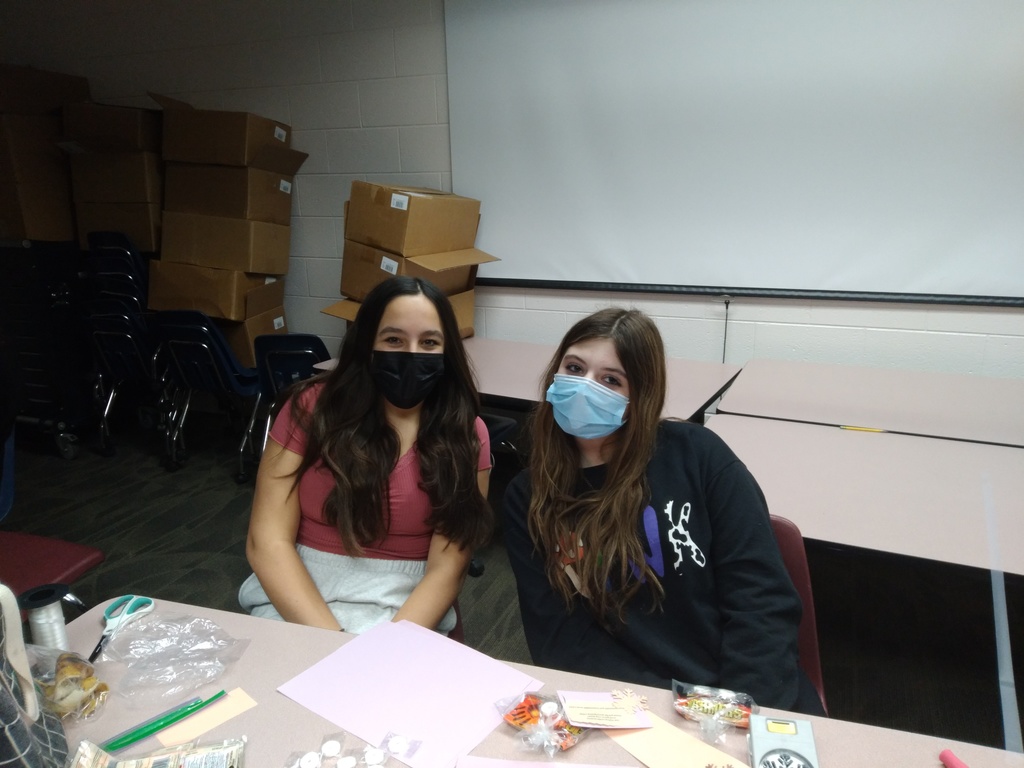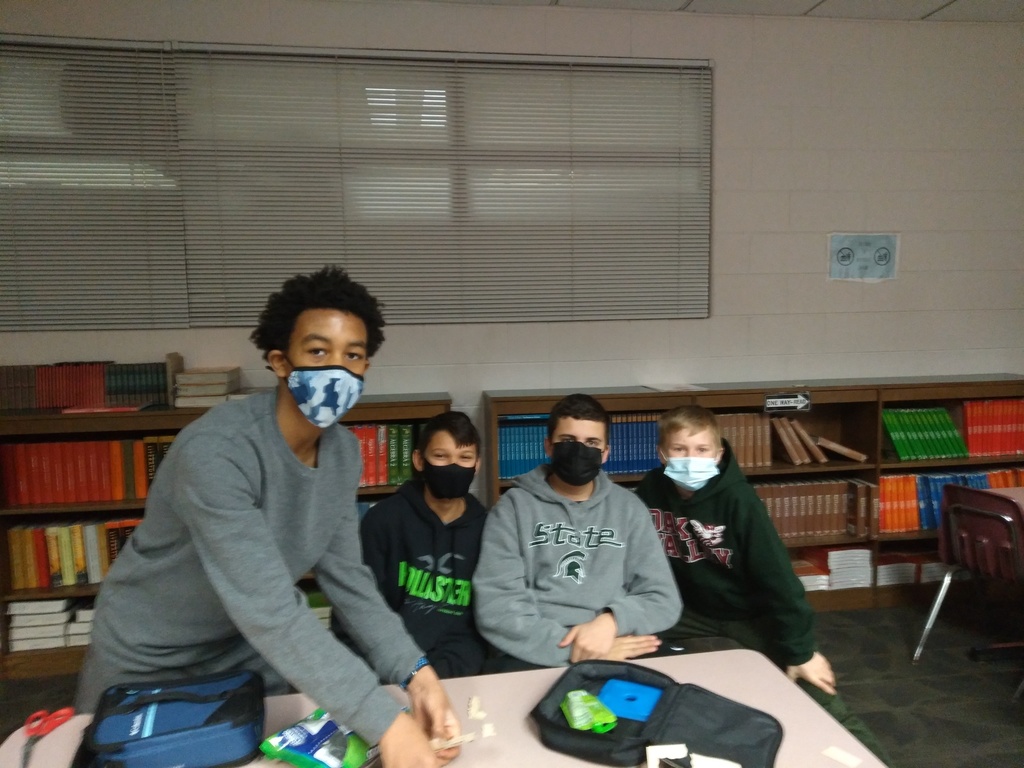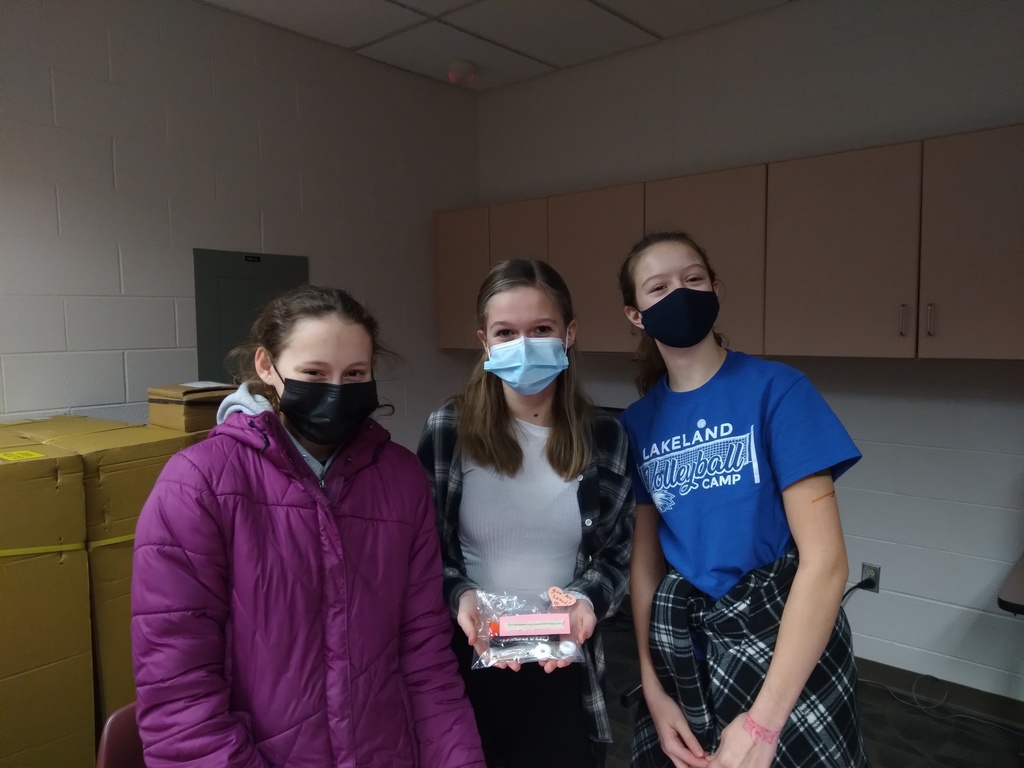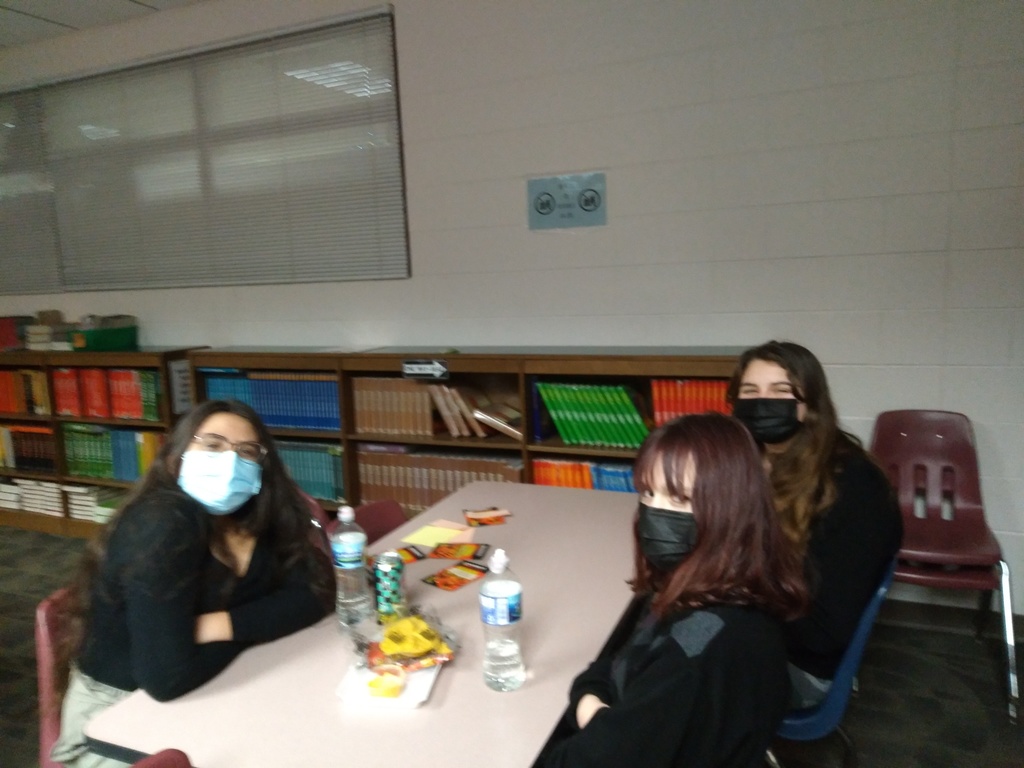 The Oak Valley building is OPEN again on Tuesday, January 11. See you back at school!

There is NO SCHOOL at OVMS ONLY today, Monday, Jan. 10, due to a building issue.

Mrs. Marshall shared the unique holiday traditions of Catalonia, Spain with her Spanish classes. An exchange student from Catalonia lived with Mrs. Chwalek, OV Media Tech, who learned about the Christmas log. It's so interesting to see how different cultures celebrate with their families!