Members of Harbor High School's Leadership Club have been working hard to transform an empty office space at Harbor into a clothes closet for the Harbor and Adult Education students to access. When the word got out about the closet, clothes came flooding in. There is still a lot of work to do, but when it is complete, the closet will have our students covered.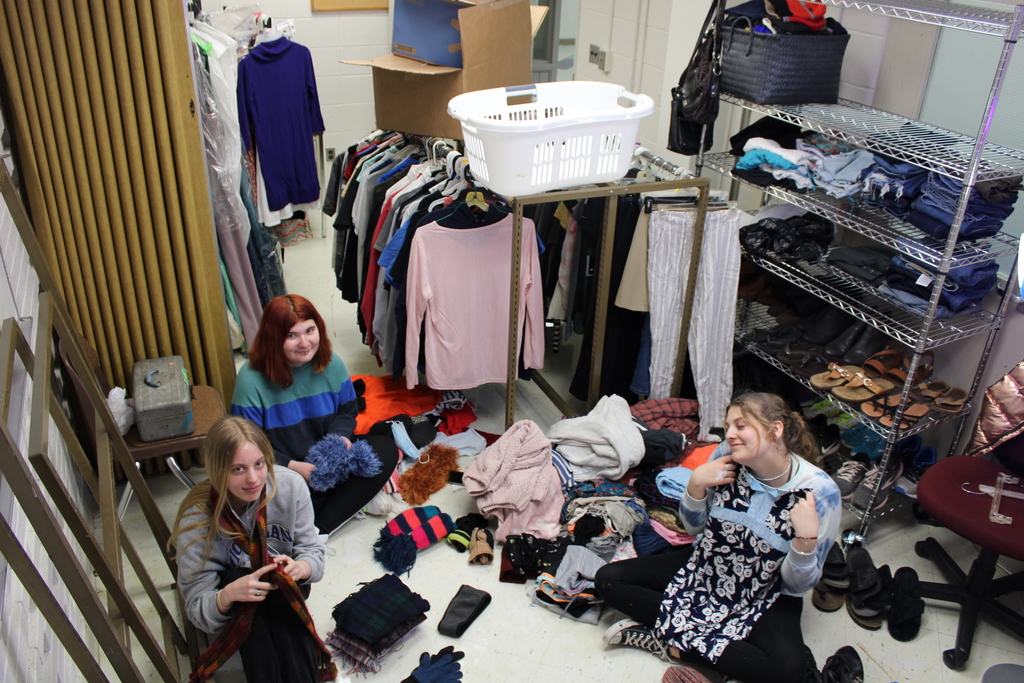 Catch up with the latest student stories, documents, and news updates. It's everything Huron Valley Schools, in your pocket. If you haven't already, download the app on Android:
https://bit.ly/3FMYzhl
or iPhone:
https://apple.co/3mzQjZk
.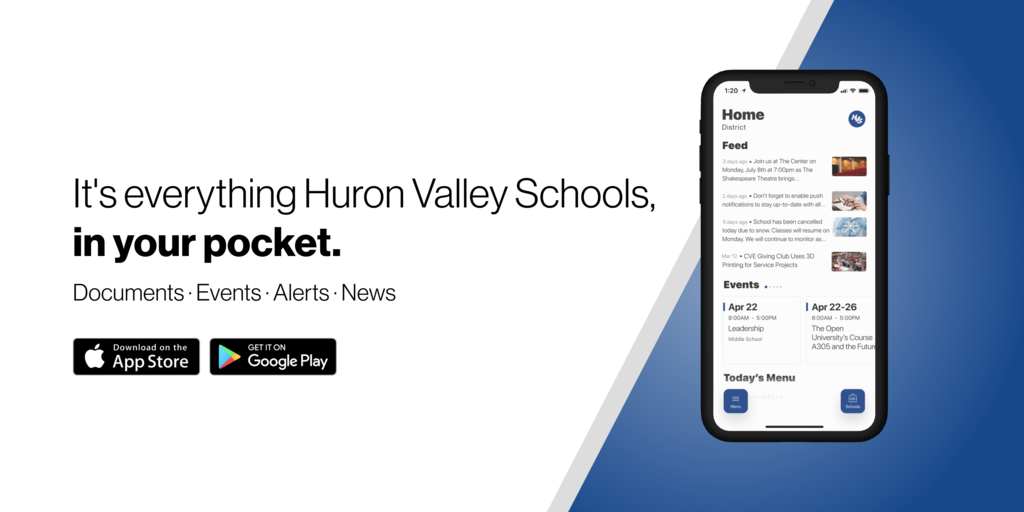 Harbor's Advanced 21st Century Skills class students took advantage of the nice weather this week to get outside and start filming their short film projects. Groups worked together to plan and storyboard original ideas. These advanced students enjoyed testing out our newer HD camera and drone to record the scripts they wrote.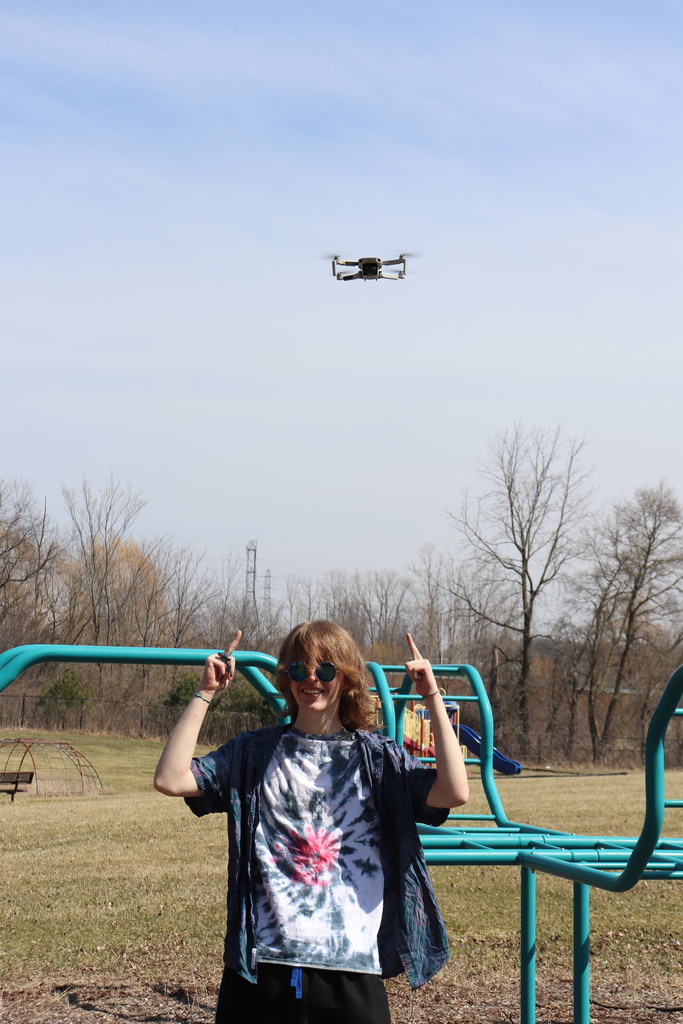 Allie Lamay, pictured, is a member of the leadership group that organized the creation, election, and delivery of the 2021-2022 Harbor High School hoodies and the selector of the motivational quote, "Just keep swimming" that is printed on each hoodie. Each year, students submit artwork and quotes for the hoodie design and the student body votes for its favorite design. This year there were two designs that went to press along with the quote: the symbolic lighthouse design created by Chloe Phillips, and the Mr. Dowker fish, created by Adam Lincoln.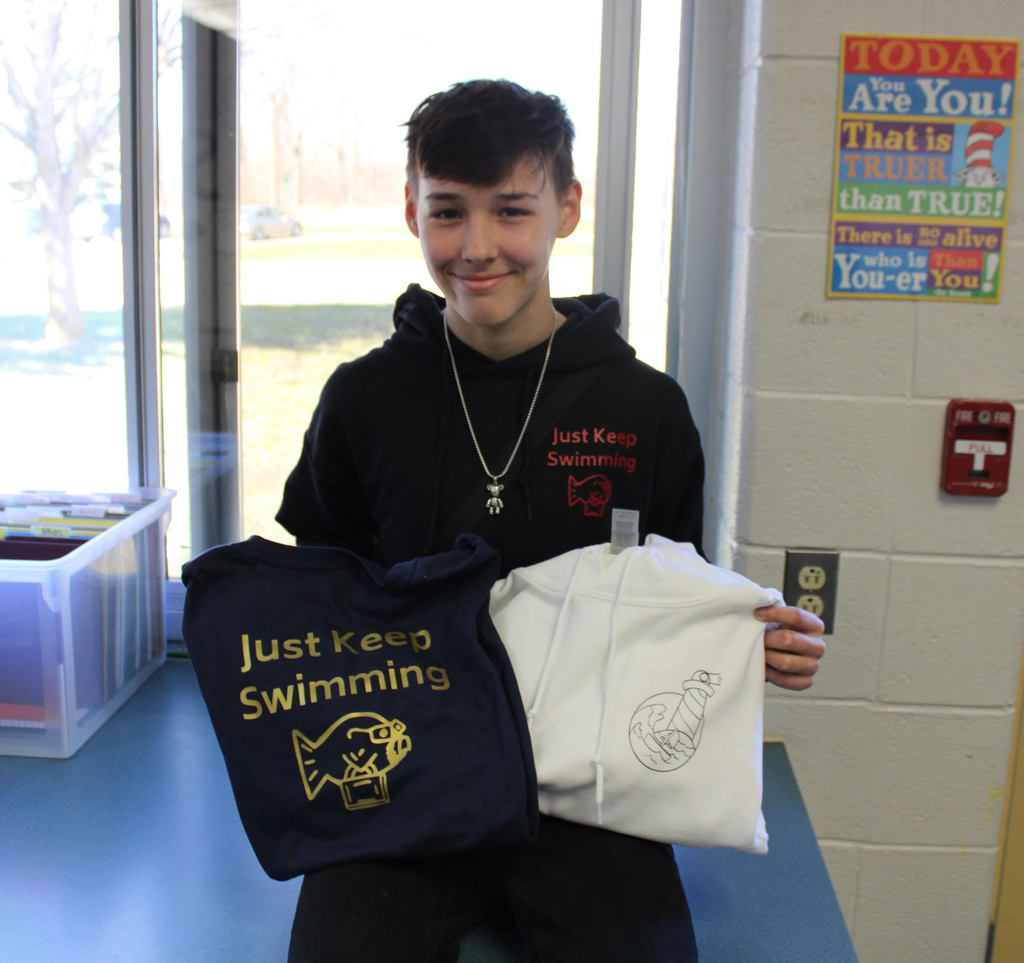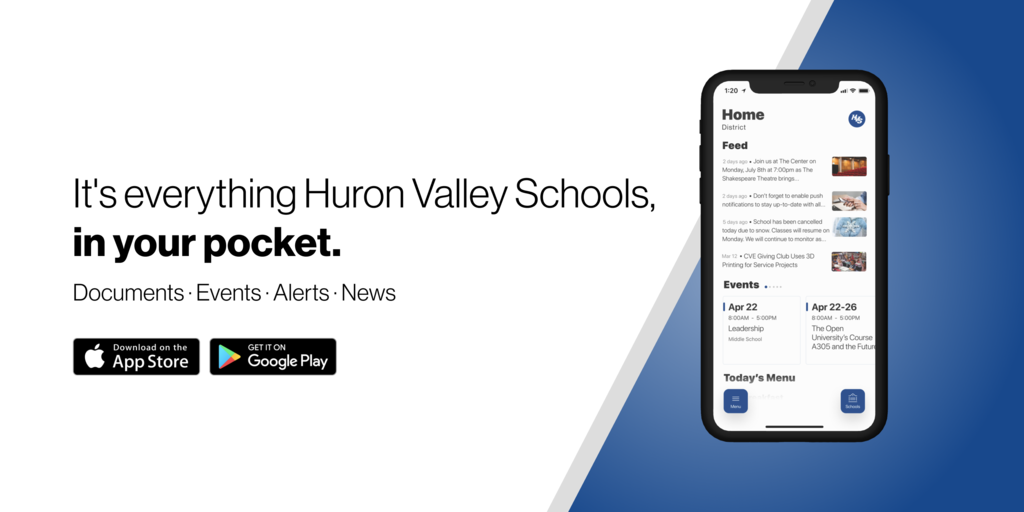 Harbor High School HHH members attended Pinz Bowling Alley in South Lyon on Thursday. These students have gone above and beyond in school in order to earn the opportunity to attend this field trip. It was a super fun time!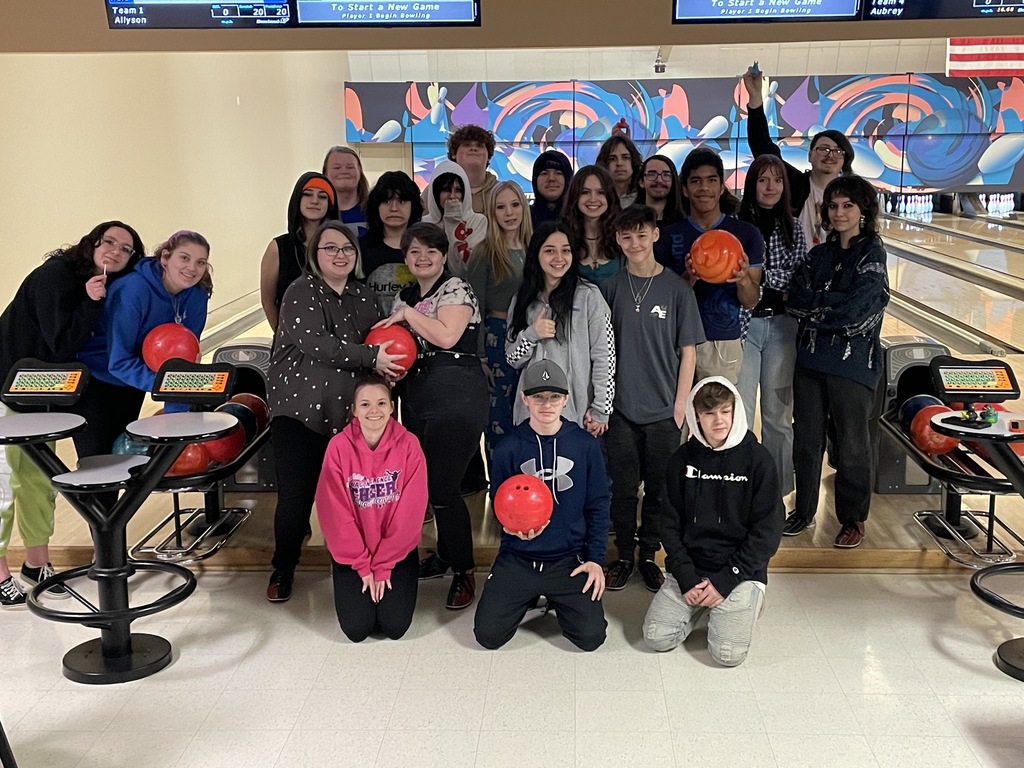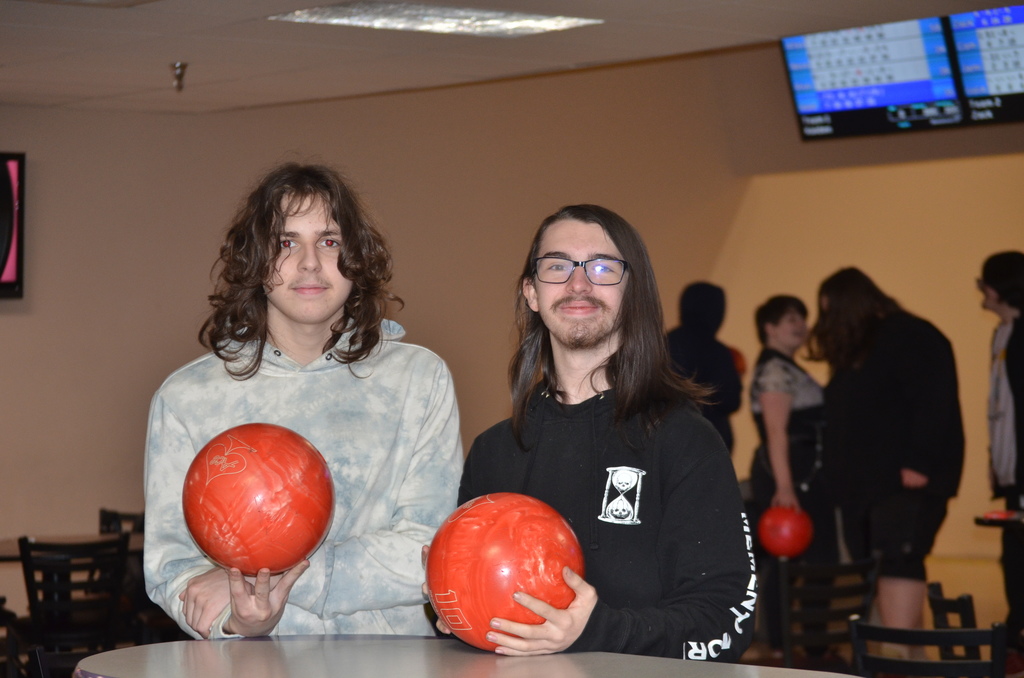 It's National School Social Work Week, and at HVS, we have some of the best. These professionals help students deal with mental health and behavioral challenges and provide academic and classroom support. They also help in developing education policies and work with teams to support crisis interventions. Thank you, HVS social workers! #HVSProud
Seniors at Harbor are getting ready for graduation! Pictures are being taken, papers are being signed, and classes are getting completed. Wednesday, June 8, 2022 at 7 p.m. is right around the corner.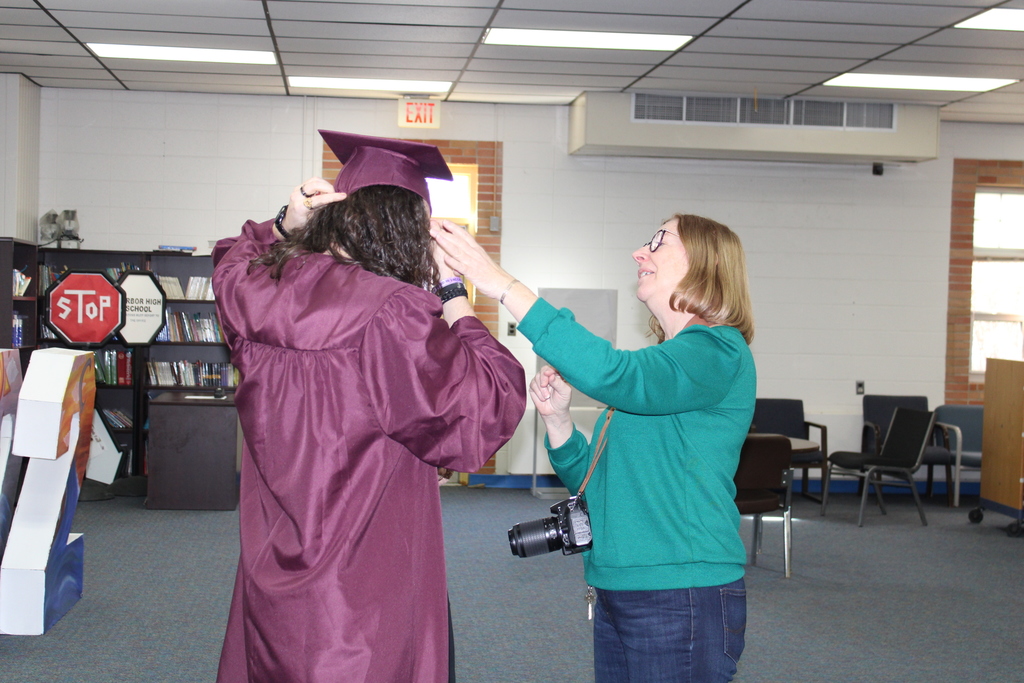 Mr. Armstrong's Physics class has been racing their C02 dragsters this week. The competition was intense! Students have been researching key concepts in Newtonian Physics all trimester. They have applied those concepts in the design process through Whitebox Learning's design, analysis and simulation software and have come up with several different designs that meet the project's engineering specifications. Their optimized design is selected for the prototype build process. And, then... the race.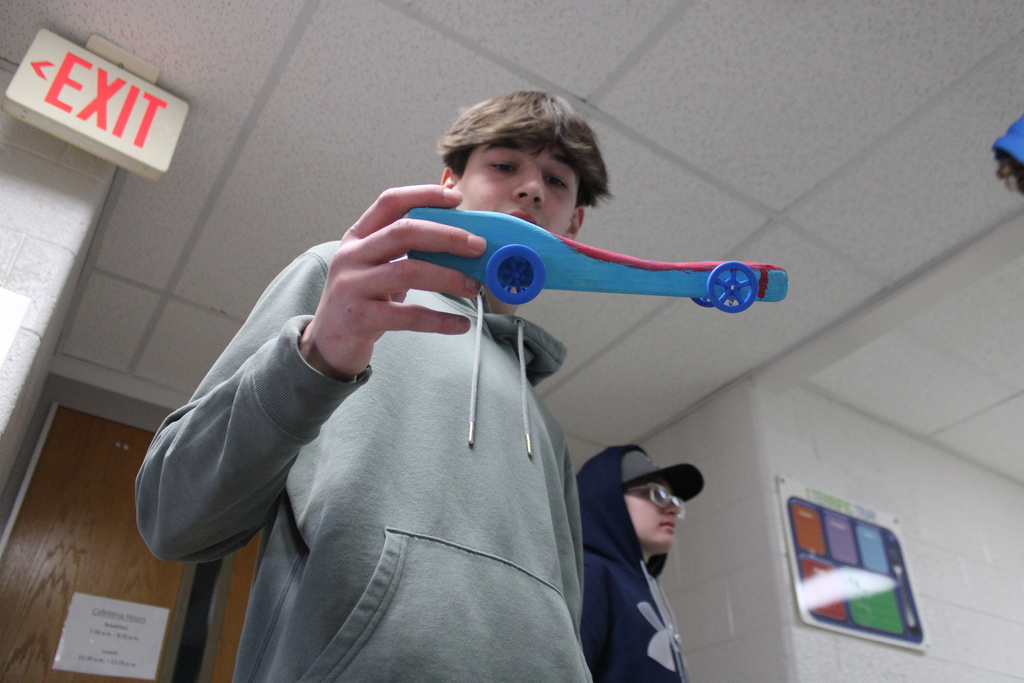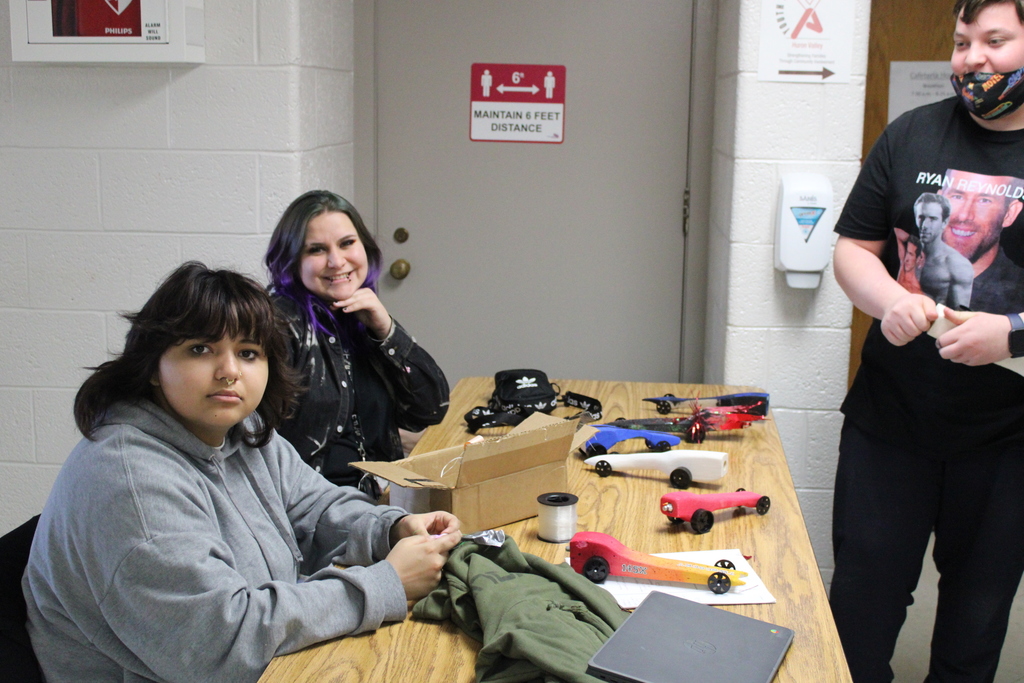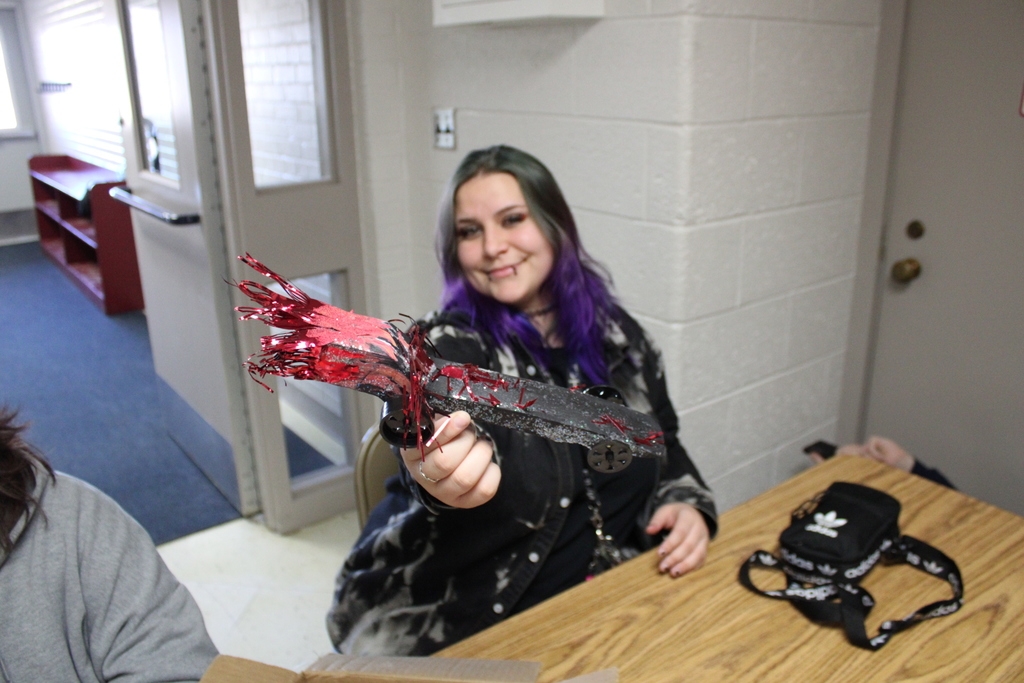 We're sending a great big 'Thank You!' to all HVS bus drivers and transportation staff today. Not only do they travel a combined 7,000 miles every day to get our students safely to and from school, field trips and sporting events, they also go above and beyond to support HVS families with their Angel Tree project every year. #HVSProud #NationalBusDriverAppreciationDay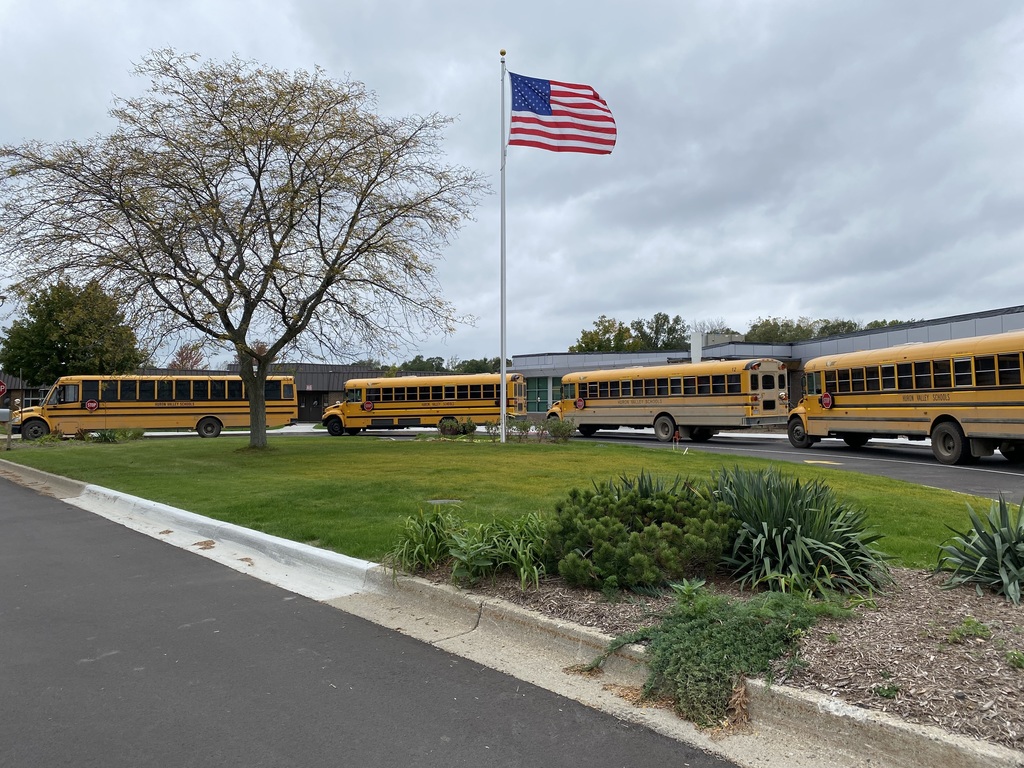 After receiving donations of four picnic tables from Lowes, students were tasked with building, painting, and sealing the tables. Step one is complete. More pictures to come. Thank you Lowes!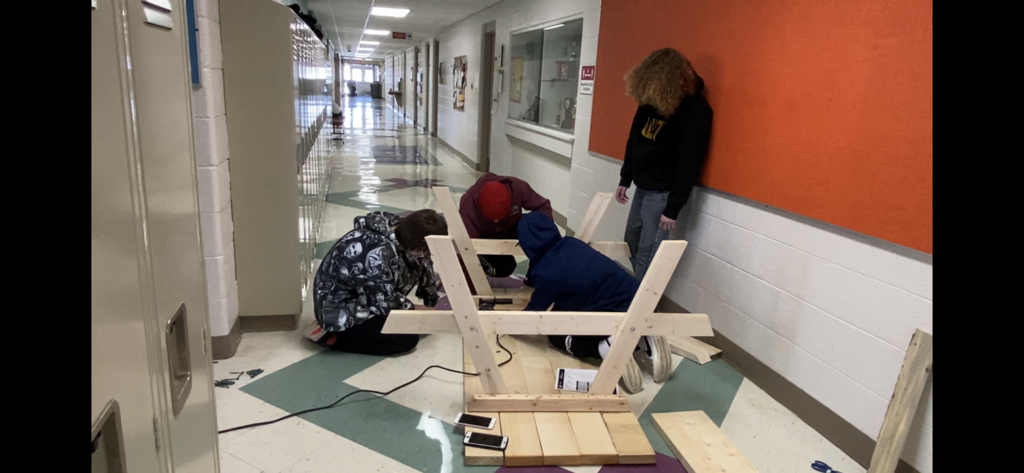 Harbor High School's Career Center PLC was recently awarded a $1000 grant from the HVEF. Students will soon enjoy a brand new career center offering information on post-secondary education, technical training, and employment options. "Career Central" will offer a welcoming environment and guidance from staff to ensure that students graduate with a solid plan for their next steps.