Founded in 2014, Harbor Ink is a creative arts journal produced by HHS students. It fosters the emerging voices and the bright sparks of tomorrow's future built on today's creativity. Bred from the tumult, elation, and sorrow of life's twisted, narrow passageways and sharp turns, the stories and art represented in Harbor Ink's heavy pages are a reflection of Harbor High School's youth and unmade youth. Harbor Ink is produced with submissions of fiction, nonfiction, and art from current students and formatted and designed by a select group of student editors and artists. Harbor Ink is a collage of life built from the stories and art of the unsung.
The first shipment of the Harbor Ink publication is bulk ordered. This drastically cuts down shipping cost and increases the efficiency of printing and production. Students, parents, guardians, etc. can go online and order their copies, and they will be delivered to the school in one bulk shipment. Parents and students can also inquire directly in our main office for purchase. After this initial bulk order, students and parents can order a copy and have it shipped directly to their home.
Students who have a submission of art or written work that represents at least one full page of content will receive a free soft cover copy.
By supporting Harbor Ink you are supporting the stories of our students. The publication can be ordered online using the Picaboo Yearbooks Online Storefront link below. Simply select the publication you wish to purchase, create an account, and purchase.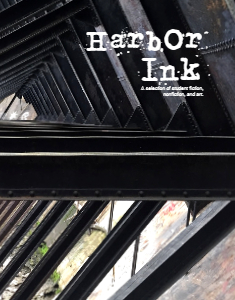 The prices listed below are not-for-profit costs of publication. The messages of the works printed on the heavy pages further our story and yours.
Soft Cover Editions at $25.00

Hard Cover Editions at $35.00