Harbor High School's Career Center PLC was recently awarded a $1000 grant from the HVEF. Students will soon enjoy a brand new career center offering information on post-secondary education, technical training, and employment options. "Career Central" will offer a welcoming environment and guidance from staff to ensure that students graduate with a solid plan for their next steps.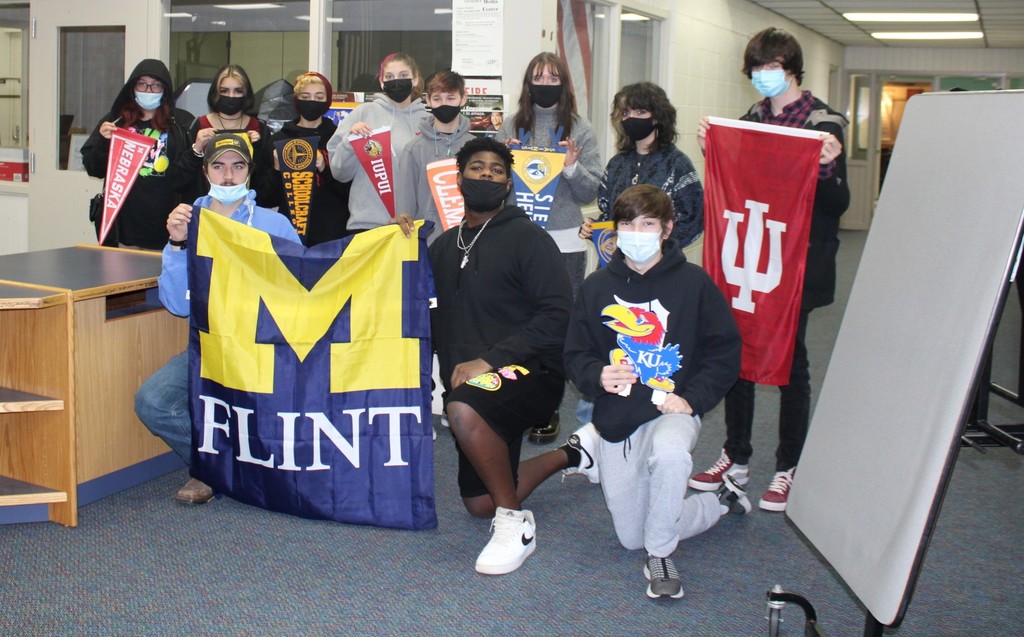 Parent-Teacher conferences will be held Wednesday, January 12th from 3-6 p.m. All conferences will be held virtually (via phone or Google Meet). Please email your student's teachers to request a time for a meeting.
Harbor High School's Leadership group planned a fun-filled Spirit Week the last week of school before break. Some of the activities included door decorating, dressing up like a present, wearing holiday pajamas, and bringing "anything-but-a-backpack". Spirit Week was a huge success with students earning prizes, teachers getting free decorating, and everyone having a lot of fun.
Harbor High has recently implemented the Harbor High Honors (Triple H) program. Students who earn a certain level of academic success, attendance requirements, and behavioral expectations are rewarded with a field trip at the end of the trimester. This past trimester, students were invited to the Milford Independent Cinema to watch "Home Alone 1" while enjoying a popcorn and a pop in the company of friends. It was a great time for all!